CHIQUITA NEWS
5 ways bananas can make breakfast more fun
Getting tired of the same old breakfast routine? When plain cereal and eggs get old, it's time to up your game. Try these banana breakfast ideas to put some fun into your morning meal.
Make banana art
There are dozens of ways to turn a banana into a conversation piece. We already know the beautiful creations that artists have made with bananas, but you can give it a go too! These videos show that with a little imagination and some knife skills, you can make a banana into an adorable dolphin, an octopus, a duck, or a dog. Breakfast doesn't get much more fun! Your kids will undoubtedly love it, but grown-ups can also do with a fun surprise at the breakfast table. 
Try it on toast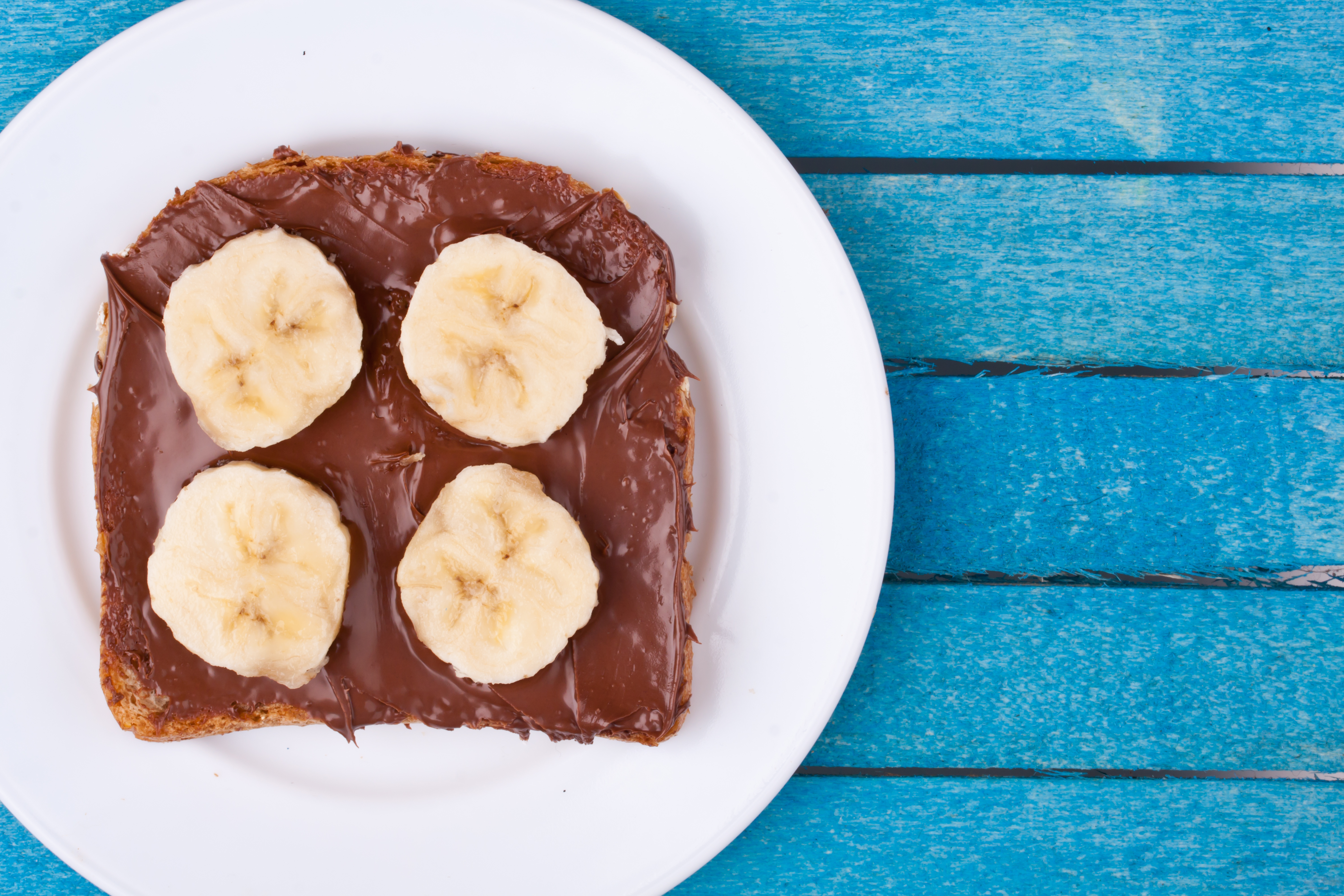 As we all know, avocado toast is all the rage. But have you tried banana toast? It's a super versatile topping and it's good for you! Spread a piece of toast with peanut butter or hazelnut spread and then add slices of banana. If slicing isn't for you, mash the banana on top of the toast and add a couple of shakes of cinnamon and/or a handful of granola.
You can go as far as making your own spread out of bananas if a traditional spread isn't for you! With this Chiquita recipe, you spread it right on your toast, just like jelly. Or even go the tropical route and add banana, pineapple, and coconut to the toast — be sure and take a photo and share it on social media with the hashtag #bananatoast, to give those avocado eaters some new ideas!
Create kebabs
If you've got kids who take some convincing to eat fruit, or even if you yourself find fruit a little boring sometimes, a fruit skewer is a great way to make fruit more exciting — even the pickiest eater will be wowed by it! Cut up bananas, apples, grapes, strawberries, and other brightly colored fruits and serve them on a kebab for breakfast. For an extra colorful meal that also has extra carbahydrates to keep you fuller for longer, alternate bananas, blueberries, and pancakes with this Chiquita Banana and Pancake Skewers recipe, and you've got breakfast-on-the-go!
Make pancakes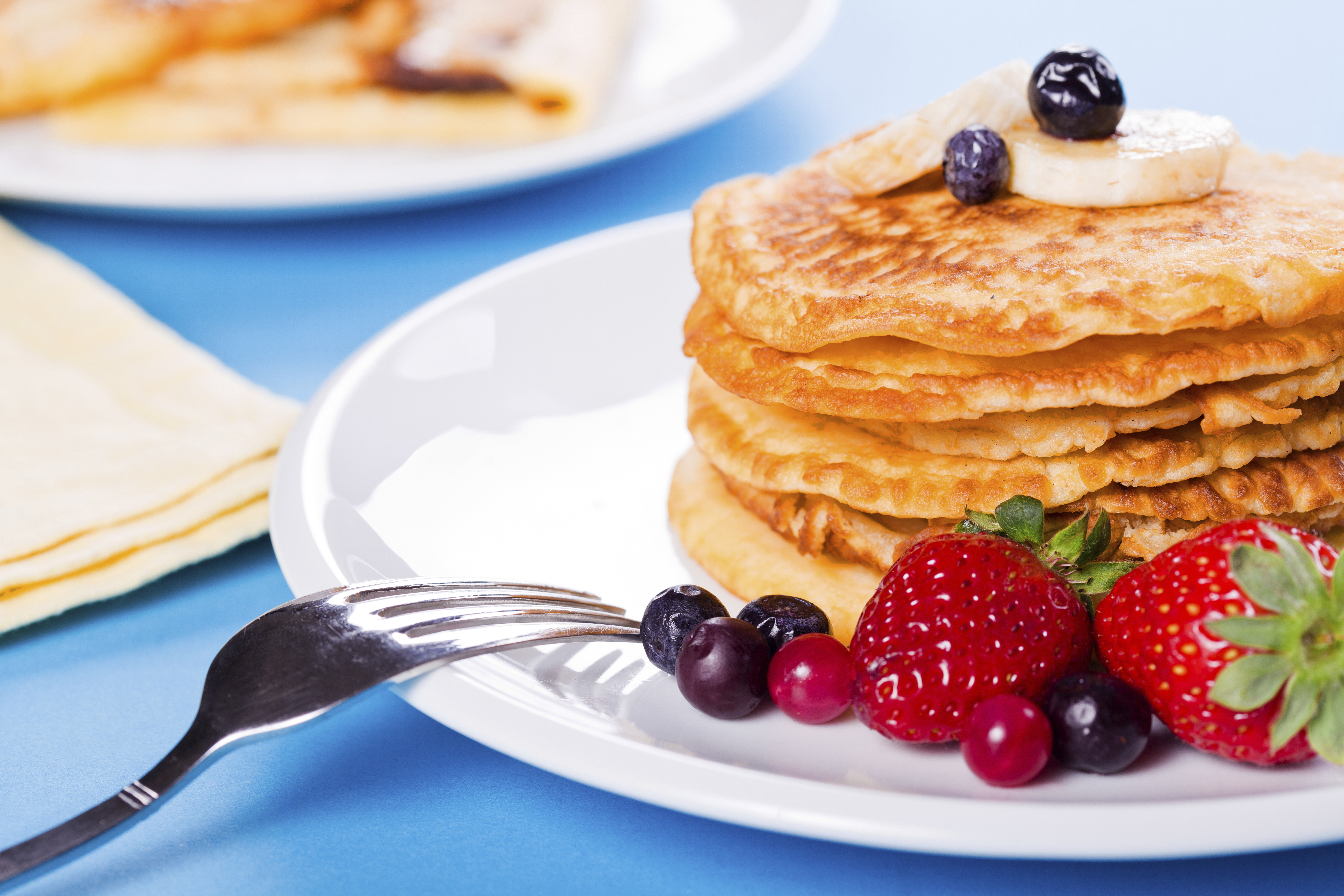 Take that ordinary pancake breakfast and elevate it—with bananas, of course! Bananas are a great way to start your day and provide you with so much energy, so why not incorporate them into every element of the breakfast—including pancakes? These Easy Whole Wheat Chiquita Pancakes are hearty and healthy, with whole wheat flour and even a little flax seed sprinkled in. If you've got a sweet tooth in the morning, try these Easy Chiquita Banana Chocolate Chip Pancakes. Made with mini chocolate chips and non-fat ricotta cheese, they're light, fluffy, and a delicious way to wake up any day of the week. 
Split it
You don't need ice cream and hot fudge to make a banana split. For when you want the experience, but less sugar, you just need a banana and some great toppings. Slice the banana down the center, and then add yogurt instead of ice cream, and granola, jelly, fruit, peanut butter, nuts, and other healthy and delicious toppings for a breakfast that will feel like a treat. 
There's no reason for breakfast to be boring when there are bananas around!