The food crazes to watch in 2017
The food crazes to watch in 2017
With the increased access to healthy and tasty eats, more people are seeking out exciting dining experiences, whether they're cooking up a feast at home or trying out the latest fashionable restaurant. And 2017 is shaping up to hold even more delightful surprises for our palates. From dark chocolate for breakfast to seaweed and mocktails at lunch, here are the food crazes to look out for – and eat up – in the new year. 
The great poke invasion of 2016 isn't going anywhere soon, but it is going to be part of a larger trend in the new year. From loading up an at-home breakfast bowl full of yogurt, nuts, and bananas to picking up ramen or Korean bibimbap, the culinary theme of 2017 is all about entire meals that fit into a single bowl. Smoothie bowls are particularly cool right now, so try Chiquita's strawberry banana smoothie as a base, and then layer up slices of pineapples, kiwis, and other fruit for a filling and delicious start to the day. 
Dark chocolate… in the morning! 
We've always known about (and loved) the health benefits of dark chocolate – it is full of antioxidants, after all. But a recent study claims claim that the perks of indulging are even greater. From weight loss to increased cognitive function, dark chocolate is getting such good press these days that many are suggesting it should become a breakfast staple. Get ready to wake up your sweet tooth! 
Vegetarian goes high-class
The thing most food trends have in common right now is their emphasis on healthy living. Nowhere is this more apparent than in the craze for plant-based meals. What started as a fascination with spiralizing zucchini to make an alternative to noodles has turned into a full-blown passion for the garden. Now, this trend is moving beyond home kitchens and into the world of fine dining with high-class vegetarian restaurants popping up all over the globe. Not only do they offer delicious food that will make you forget you haven't had a bite of meat, they are also going all in on innovative creations. Many of these restaurants are experimenting with meat substitutes like jackfruit, the latest trendy item in the produce section, and faux-meat burgers that come pretty close to mimicking the real thing. 
This new trend is proving you don't have to have alcohol to have something tasty to sip on. Mixology has been on the rise over the past several years, but now bars and restaurants are taking this movement in a new direction – creating delectable concoctions minus the alcohol.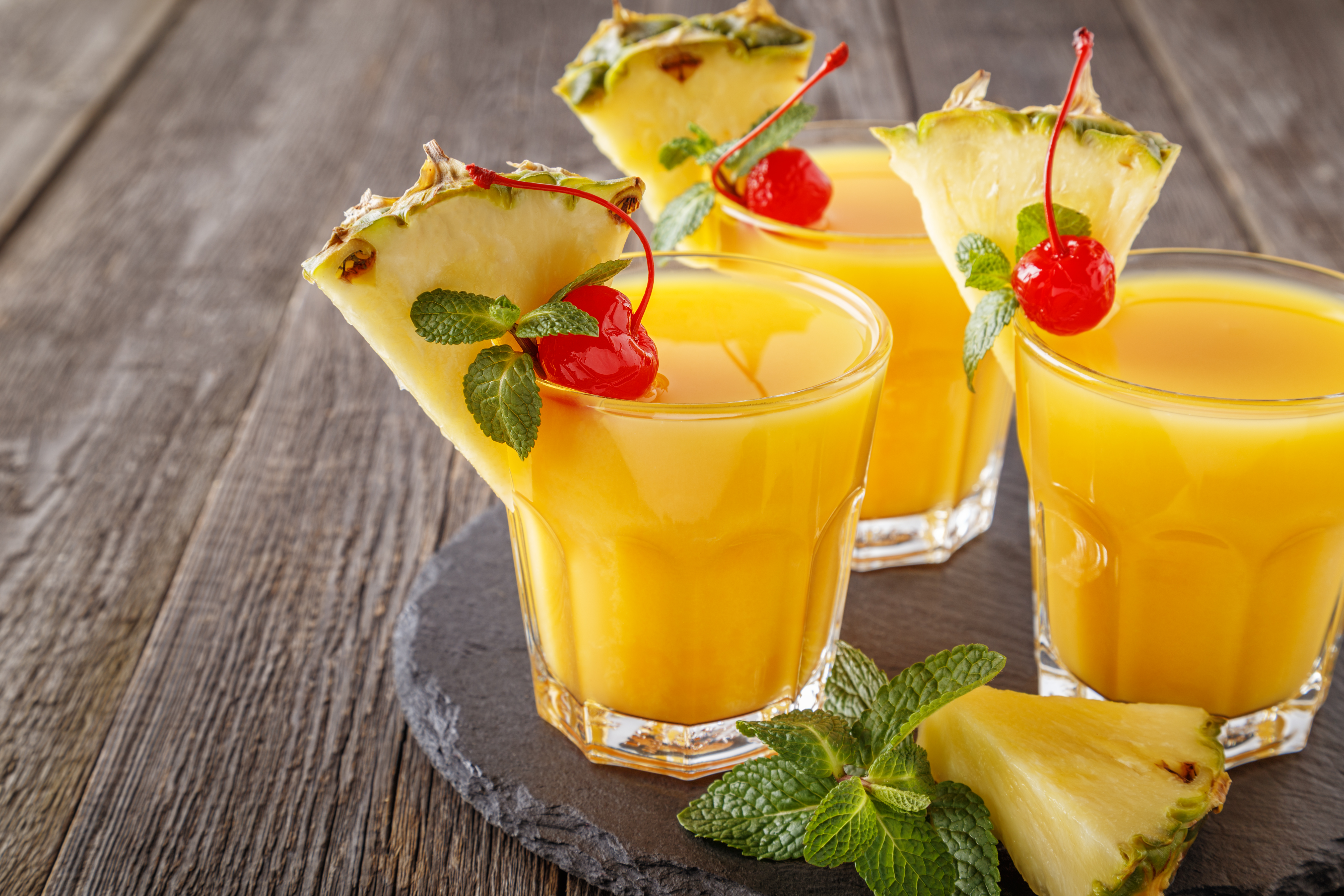 Seaweed isn't just a popular side dish for sushi anymore! It's now replacing kale as our latest green obsession that is as tasty as it is full of nutritious benefits. You'll soon be seeing this plant of the sea pop up everywhere from the dried snacks offered at your local market to the latest ingredient used in dishes ranging like ramen at the high-end restaurant down the block. 
It's time to banish food waste
As the local food and foraging movements become the norm, many progressive chefs like New York's Dan Barber have slowly been turning their attention to food waste as the logical next global food problem to tackle. 2017 is the year this issue is finally going to move from the concern of niche restaurants into the mainstream. This will take place in a whole host of ways, from top chefs getting creative with the way they use up every last bite of an ingredient – get ready for some delicious broccoli stems – to programs for composting and donating leftovers. And it's not just your local restaurants who will be joining the cause. Planet-loving at-home chefs will also be working on ways to reduce their kitchen waste. 
Whether you're looking forward to whipping up a banana bowl for breakfast or experimenting with a tasty burger alternative for dinner, 2017 holds some exciting new options for every foodie to try.