Fun ways to stay active and connect with your grandchildren
Fun ways to stay active and connect with your grandchildren
Spending time with your grandkids is a great way to stay active and fit. After all, you have to keep up with their boundless energy!
Are you a bird watcher? A star gazer? A scrapbooker? Introduce your hobbies to your grandkids as a great way to connect with the younger generation. You may be surprised how much the time you spend with your grandkids means to them, and if it gets you moving it has a double benefit. The shared joys will make memories for everyone. Just be sure that the activities are age-appropriate for your grandchildren and are aimed at their interests—you may just open up a whole new world to them.
Cooking
Even the youngest child can help pour, mix, and stir in the kitchen. Why not whip up a batch of their favorite snacks or try something both yummy and healthy like the moist, Vegan Baked Oatmeal filled with oats, almond milk, and mashed bananas. Or blend a healthy smoothie with yogurt, kale, apple, carrots, and frozen bananas.
It's a delicious package of protein, fiber and important nutrients that will taste so great that kids won't even realize how healthy they are! You can find more kid-friendly banana recipes here.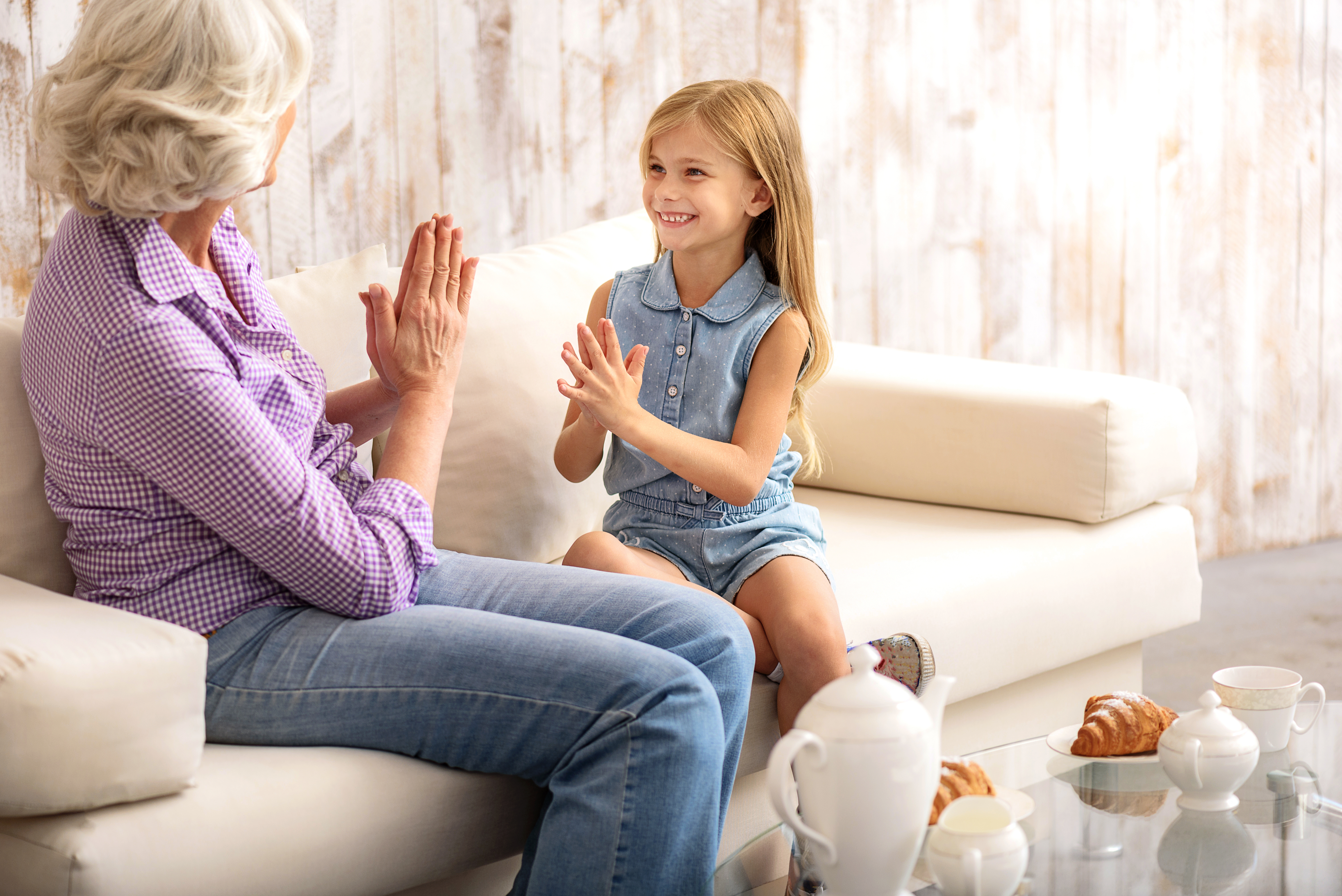 Dance
There's no excuse for being a couch potato, even when you're watching TV as a family, so get moving during the commercials. Stand up and do a few stretches during the breaks or bust out your moves and dance. Teach the younger generation how you did it back in the day and you'll all be grooving to the beat.
Or how about getting in a few jumping jacks? Soon your show will be back on the air and you can relax. Take a movement break when you're sitting at the computer or video game console for long stretches of time. And don't forget to join your grandkids when they play video games—they'll love to teach you something for a change!
Go on a family treasure hunt
Set up a scavenger hunt that teaches the kids about their family history. Plant clues around the house and help them find their way from one to the next. Be sure to stop at photos of their parents as young children and of great grandparents, as this will help them learn a little about where they've come from.
Add a clue to your wedding album and then spend some time perusing the pages while telling them some fun family stories and identifying people from the past. Their prize for completing the treasure hunt could be their very own family photo album!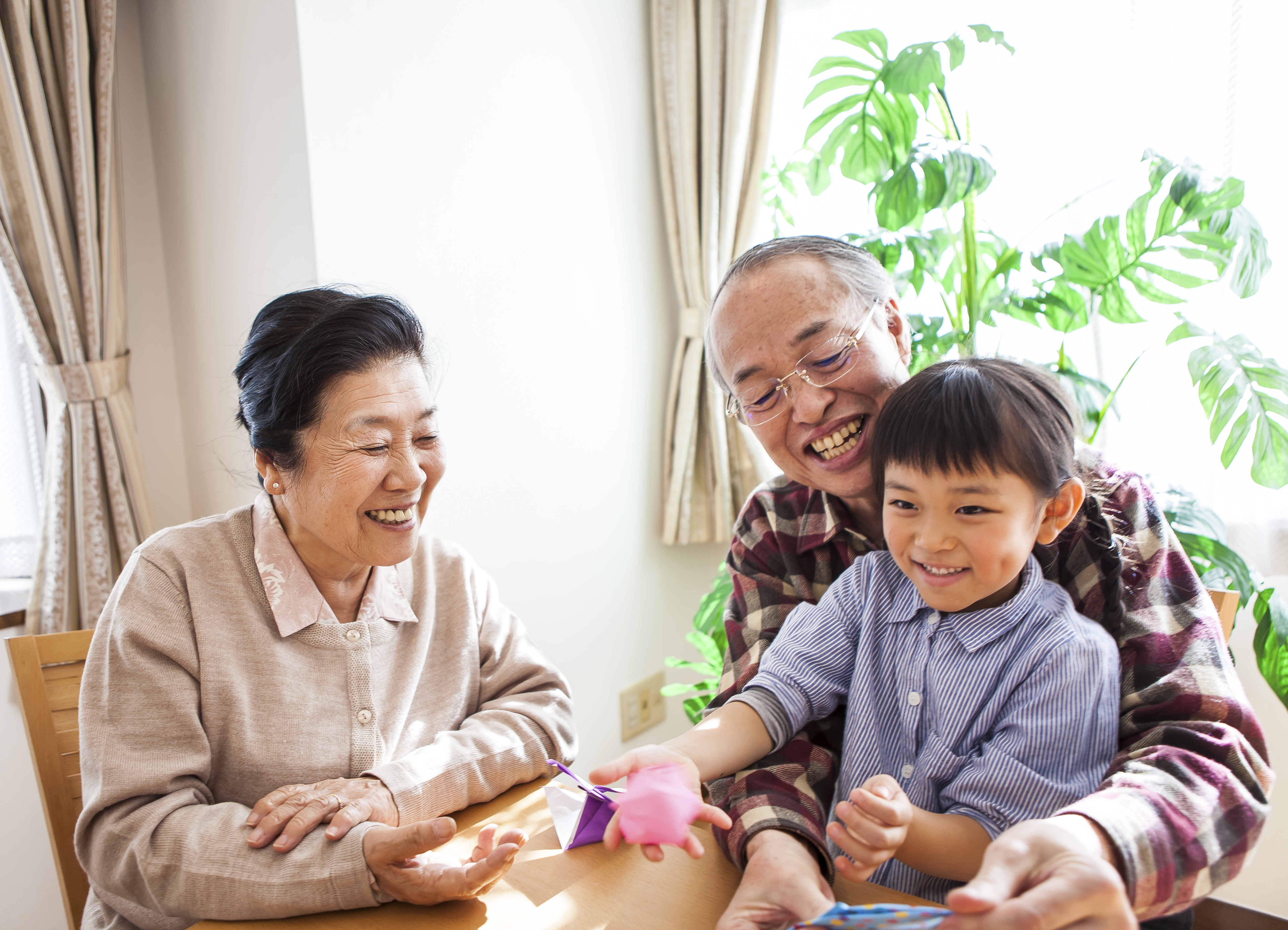 Take a trip to the library
Find out when there's a story or craft hour at the local library, or just spend hours perusing the stacks of books. Show them books about art, history, and animals. You may just inspire a future career, or at the very least show them that learning doesn't just happen on the internet.
Garden
It's important to show kids where their food comes from! Show them that tomatoes grow on a vine, not in the supermarket. Teach them how to prep the soil, plant, weed, and water. Pick some ingredients for a healthy, yummy salad and watch them eat things they've turned up their noses to in the past. And be sure to have them visit the garden often to watch the seeds they planted grow through all the stages.
Play dress up:
Do you have your great grandmother's hats and scarves? Perhaps a vintage parasol? Pull out old neckties, shawls, and hats and have a fashion show as you dress up together. Be sure to take some silly selfies, and print them out so you'll always remember the fun times together!