Chiquita Bananas & Nutella - Dynamic Duo! %%sep%% Recipes
Chiquita Bananas and Nutella Hazelnut spread, A Dynamic Duo's extraordinary taste you won't be able to get out of your head. Introducing four signature recipes sure to delight the taste buds of all, made with simple, yet delicious ingredients, time for a quick grocery haul.
Watch the video
Try our Signature Chiquita® banana bread with Nutella®
What happens when delicious Chiquita bananas encounter the iconic and inimitable creaminess of Nutella? A great explosion of flavour and tastiness for you and your family.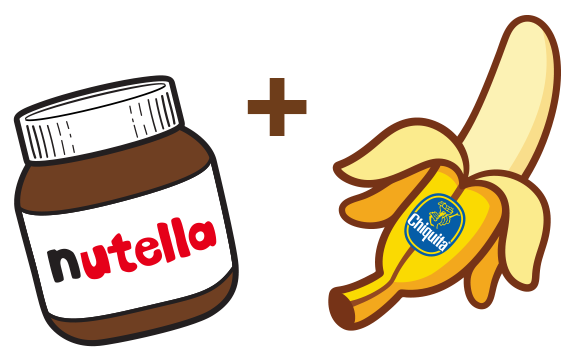 We found 4 recipes
Choose your Chiquita® & Nutella® recipes
Choose your Chiquita® & Nutella® recipes
Discover the tastiest banana buttermilk muffins with Nutella ever, Or perhaps the Nutella & Chiquita Calzone with nuts- the most magical culinary endeavor. But we're quite sure we can all agree, What the most iconic recipe of 2021 will be. Chiquita Banana Bread with Nutella! Now how amazing does that sound? Trust us and try it, it will be an experience deliciously profound.
NUTELLA® is a registered trademark of Ferrero and is used with permission. All rights reserved.
Discover our articles about banana bread:
Privileged access to special collaborations,
VIP events, giveaways and more.