Everybody knows that a fun-filled, tasty Chiquita banana is one of nature's true masterpieces. So, we are celebrating with an unforgettable new set of our iconic stickers, reproducing famous portraits from the world of classic art… in the lovely shape of the world's favorite banana. Our new art stickers give everyone a fun way to explore and indulge in great taste, both in art and fruit!
Mariangela Rinaldi, a 23-year-old designer from Italy (and a big fan of Chiquita bananas) has crafted 12 new stickers that give her own unique spin on these well-loved portraits. This special new collection celebrates both the quality of Chiquita bananas and some of world's most inspiring works of art, inviting Chiquita lovers from around the globe to find their own creative spark.
We have always known our bananas aren't just any fruit – they're a way for everyone to hold a work of art in their hands. Under every cheerful yellow peel, you'll find a masterpiece of flavor, nutrition, and quality.
Our bananas are also full of healthy vitamins and minerals, including a generous helping of vitamins C and B6, as well as potassium and magnesium, to ensure you have the burst of energy you'll need if you're in the mood to create something!
Collect them all!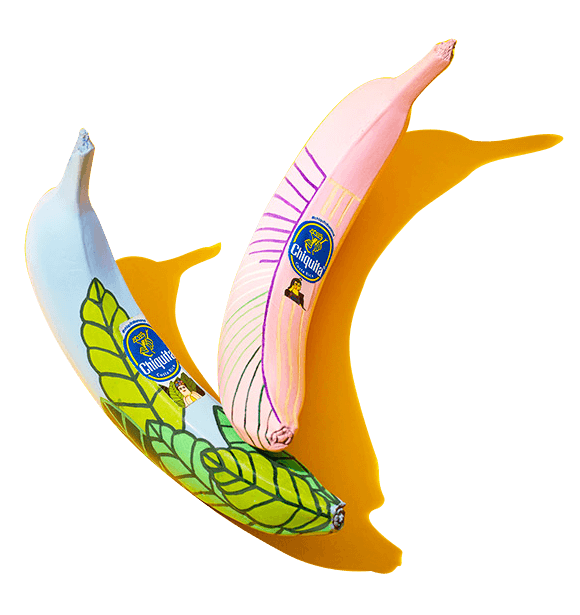 Collect them all!
For our budding art collectors, we're also raising the a-peel of discovering all our new stickers with a special edition booklet where you can place your Chiquita stickers as you find them. The goal is to collect them all, which might take a bunch or two of bananas – now there's a tasty prospect!
Look for our Chiquita art stickers at your nearest grocery store, and have fun collecting the whole bunch!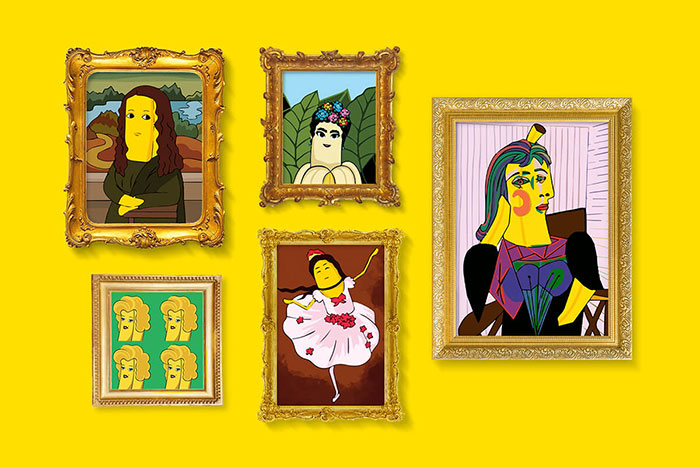 Which Chiquita Masterpiece Are You?
We expect by now you're wondering: if you were a Chiquita masterpiece, which would you be? Take our masterpiece personality quiz to find out what art sticker you are, and then search for your "art twin" sticker next time you buy a delicious bunch of Chiquita bananas!
What better way to get the creative juices flowing than to indulge in the art of healthy cooking using Chiquita bananas? Here are four recipes that celebrate art and creativity, and are sure to also get your taste buds tingling.
View all the recipes
Privileged access to special collaborations,
VIP events, giveaways and more.