Get some Chiquita cheer with Spotify playlists
Chiquita's new playlists on Spotify, the on-demand streaming platform, bring a whole range of great music to everyone – you will be able to find five stickers in store from the end of April, with each assigned to a different playlist.
All you have to do is scan the stickers on the Spotify app to listen to some great tunes from Chiquita.

The 5 Chiquita playlists
Feeling Happy is just what it says – a happy playlist of the latest, feelgood tracks out right now to get you smiling. Tropical Vibes is rooted in Chiquita's heritage and our famous theme song, with that great beach vibe. The Smile Workout playlist matches Chiquita bananas' famous energy-giving benefits, bringing a selection of high-energy music from our active side; and The Classics brings a great mix from past decades – after all, Chiquita has been around for 150 years, covering a lot of genres! Cook & Dance is a fun way to highlight the many yummy Chiquita recipes that you can make while you move, a vibrant singalong with elements of latino.
Chiquita have also created five new remixes of its original 1950s jingle and give Miss Chiquita an updated sound and feel.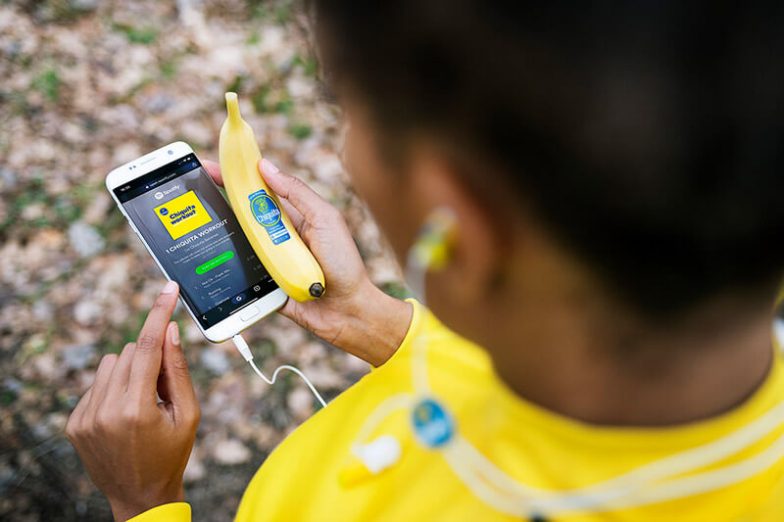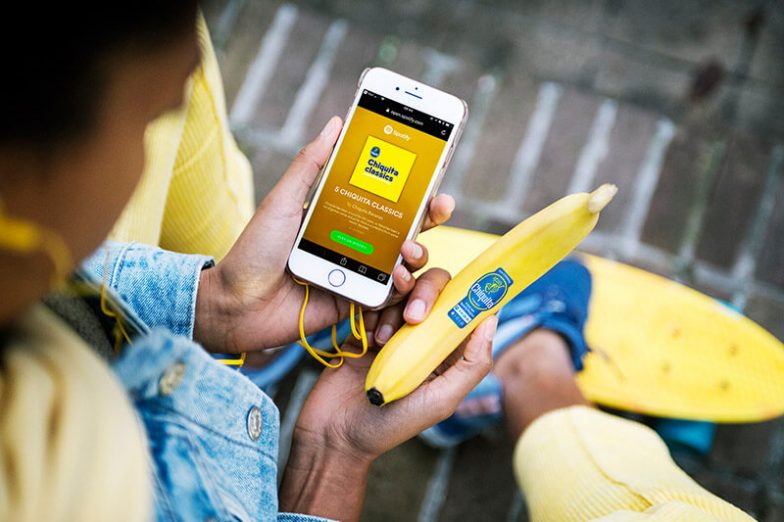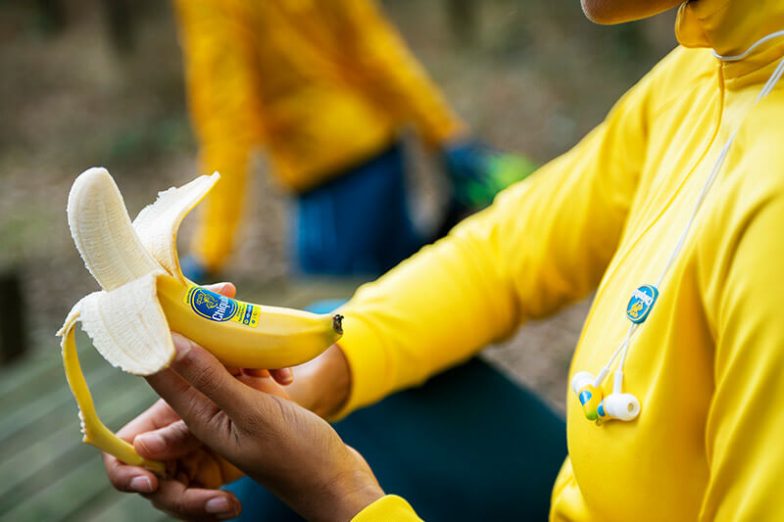 A sixth sticker will be assigned to the Yellow Banana podcast – lucky people who find the Yellow Banana sticker will be able to access the podcast to discover the code within it. This gives you the chance to enter a new game on Chiquita.com/YellowBanana to win some great prizes including a 12-month Spotify subscription and our fabulous Chiquita Bluetooth speakers.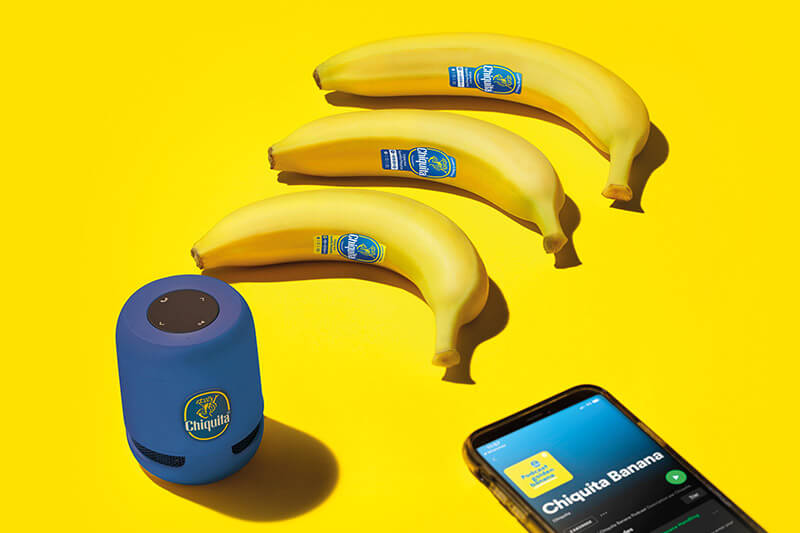 Chiquita has always leveraged the latest technology to provide you with interesting and engaging content, offering virtual shareable experiences that range from fun to educational, with the playlists definitely on the 'fun' side! Spotify has 248 million active monthly listeners (as of October 2019) and is available in most of Europe, the Americas, Australia, New Zealand and parts of Africa and Asia, as well as on most devices including computers, smartphones, and tablets.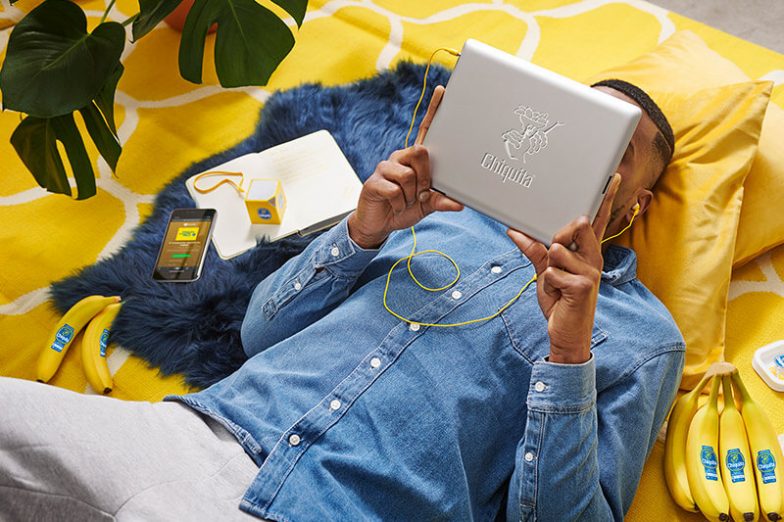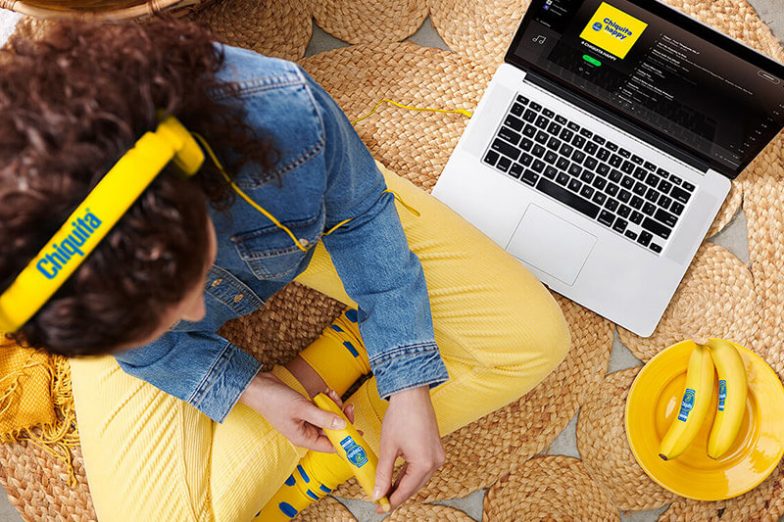 Just like music, Chiquita bananas can be enjoyable as part of a healthy daily routine. With a useful helping of soluble fibre and high in important minerals like manganese and potassium, as well as vitamins C and B6, bananas are great for your health and energy levels and can keep you moving in time with the music.