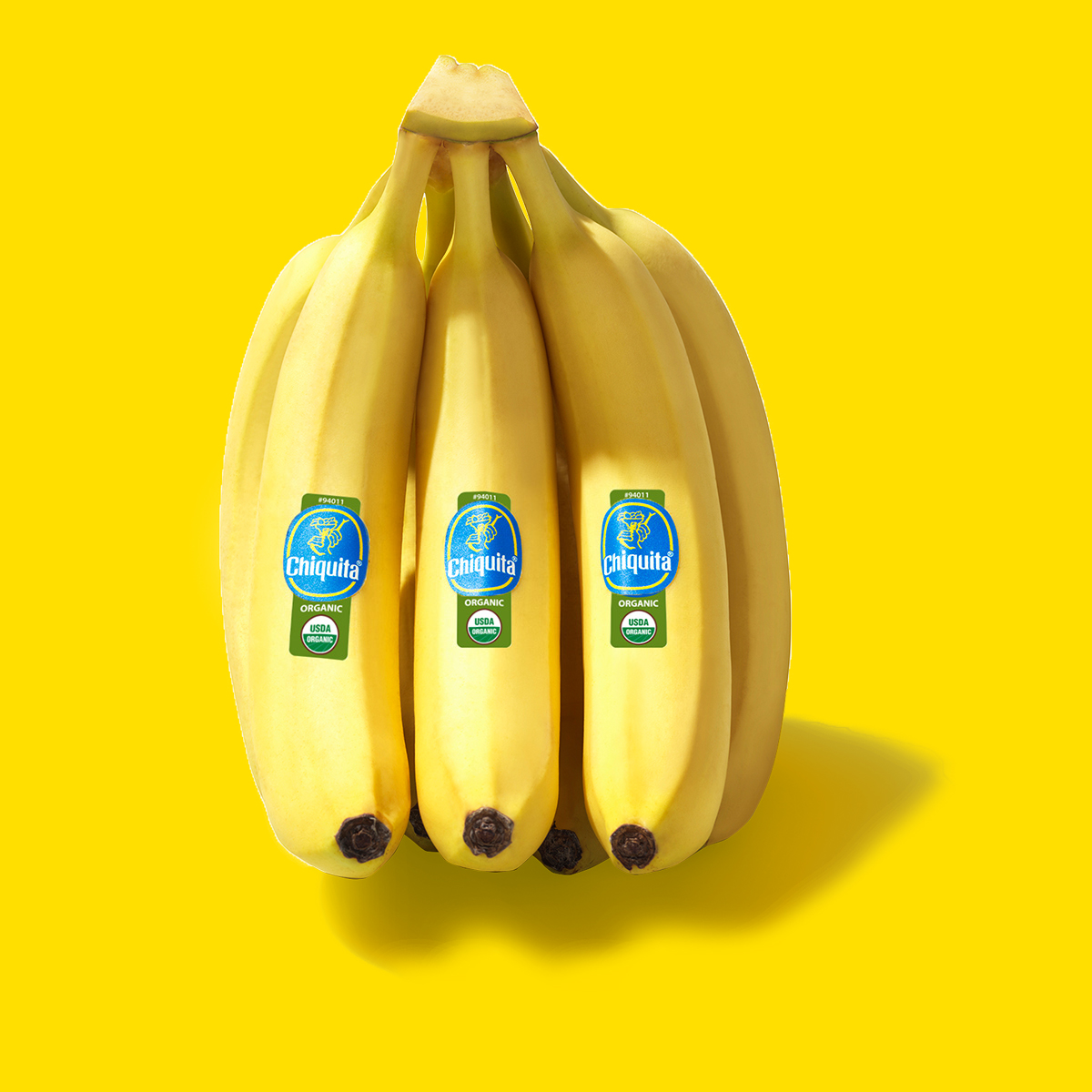 Benefits of Organic Bananas
We all know the benefits of bananas are endless – and now we can add "organic" to the list! If organic is your thing, don't forget to add delicious Chiquita organic bananas to your shopping list so you're never out of healthy snacks. They're the same premium quality as regular Chiquita bananas – and just as packed with vitamins and  minerals like potassium, magnesium and vitamin B6. And not to mention unmistakably sweet and dee-lish!
Ask your produce manager to stock Chiquita organic bananas if your favorite store doesn't already carry them.
Chiquita's organic bananas are produced in a way that promotes a sustainable, healthy lifestyle. Before a product can be officially labeled 100% organic, a USDA-approved certifier must inspect the place where it is grown to ensure the grower is adhering to all the rules and regulations of the USDA's organic standards.