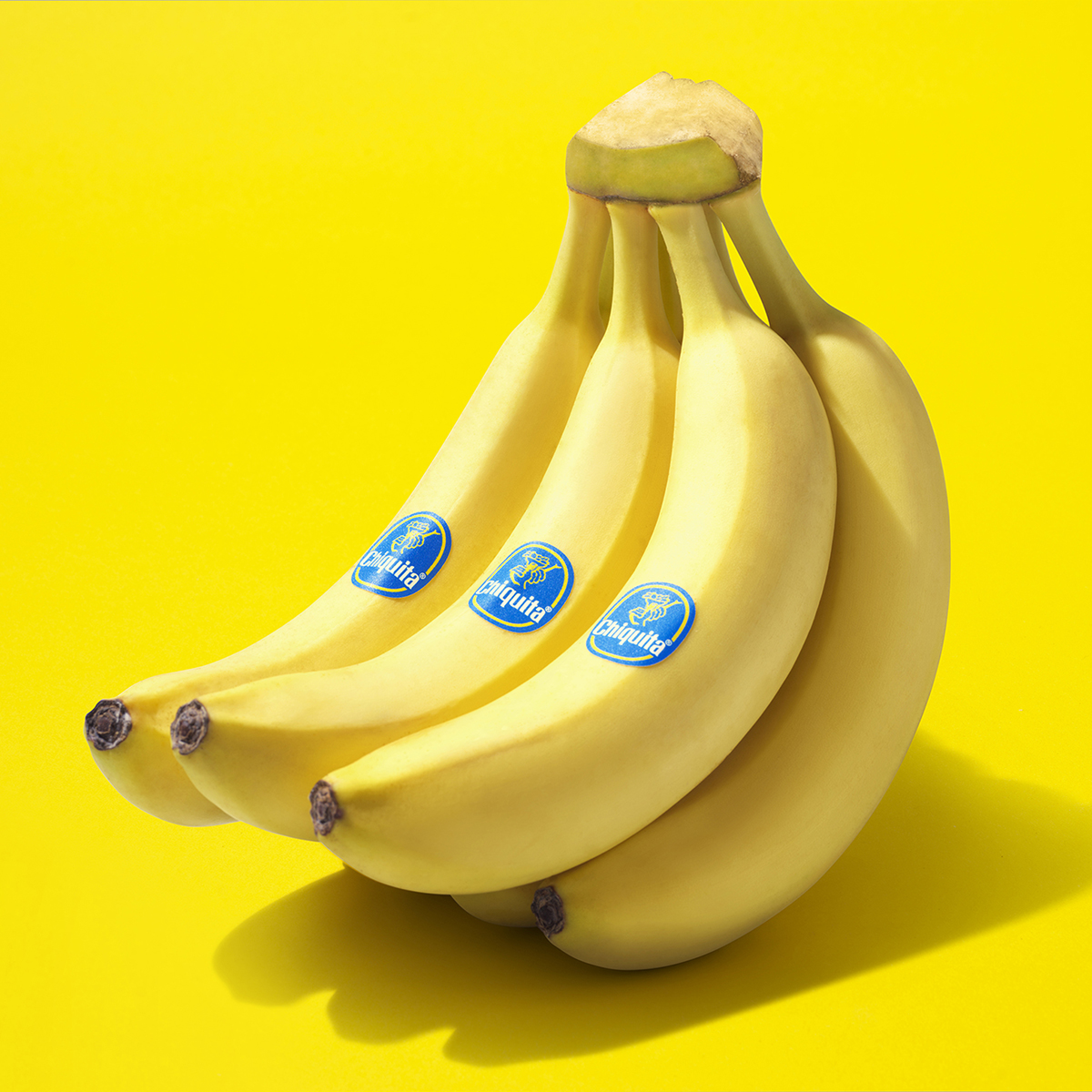 Chiquita bananas class extra: nature's energy boost
In a recent independent survey, consumers said they prefer the taste of Chiquita bananas class extra by more than 2 to 1 compared to the next leading brand. We're not surprised: only bananas that meet our very strict standards can earn the famous Blue Sticker!
Nutritional facts
Finishing an early-morning workout or just waking up? Grab a Chiquita banana class extra and either eat it as-is or add it to your cereal or pancakes for a super boost of energy to start your day. Besides the energy boost, Chiquita bananas are fat-free and contain complex carbohydrates and vitamin B6 to help kick start your metabolism.
Amount per serving (126 g)
Calories 110

Total fat 0 g

Cholesterol 0 mg

Sodium 0 mg

Potassium 450 mg

Total Carbohydrate 30 g

Dietary Fiber 3 g

Sugars 19 g

Protein 1 g