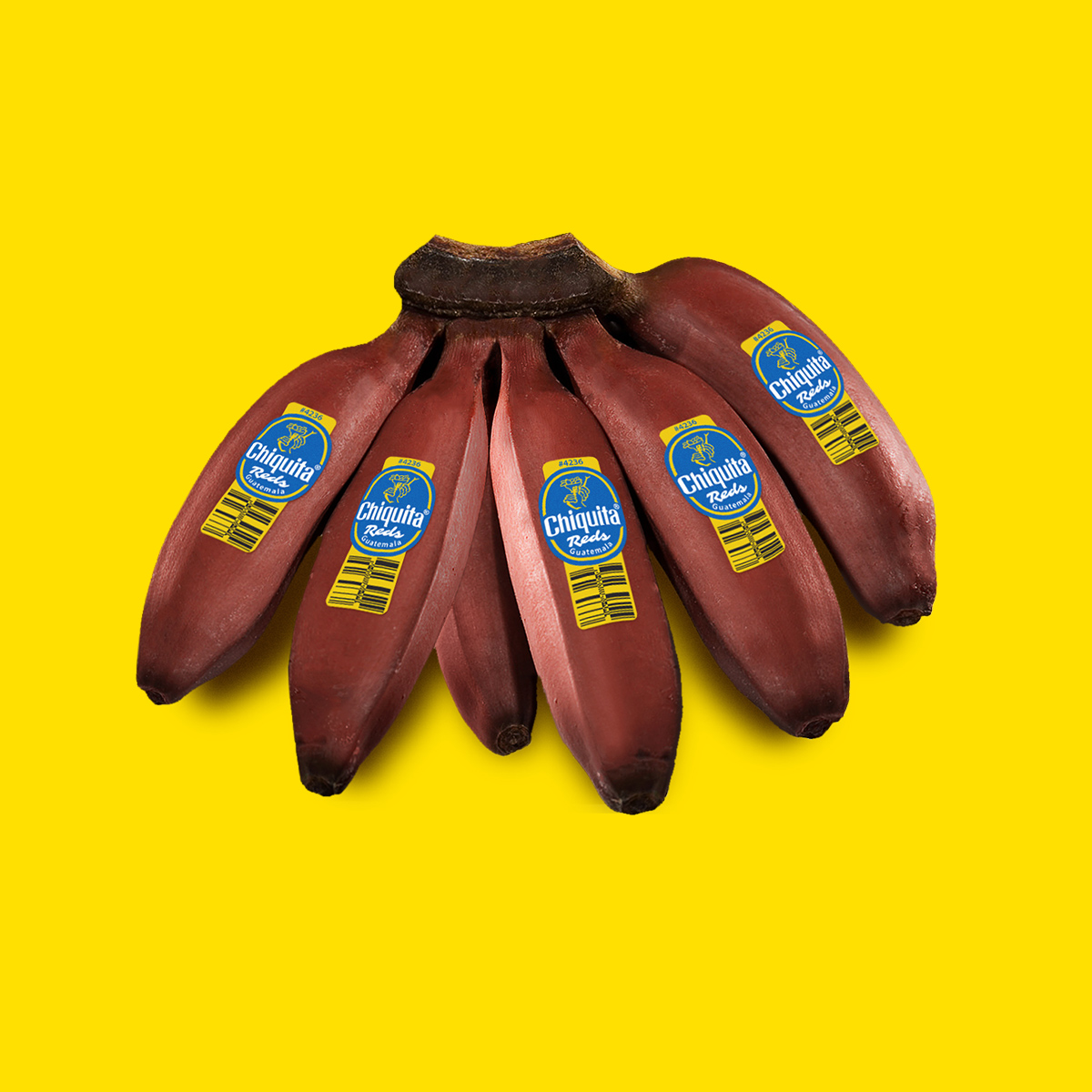 Chiquita Reds bananas: shorter, plumper and healthy.
Chiquita Reds bananas should only be eaten when ripe, as an immature red banana tastes like dry, chalky starch. When ripe, however, they are fantastic, with a gorgeous thick, brick-red peel and ivory-hued semi-soft flesh. Their flavor is very special: sweet and creamy, with raspberry highlights.
Nutritional facts
The Chiquita Red banana has more beta carotene and Vitamin C than yellow banana varieties. All bananas contain three natural sources of sugar: sucrose, fructose, and glucose, making them a source of instant and sustainable energy.