Chiquita is calling on all banana lovers to join the fun in celebrating Banana Lovers Day!
From August 23 to August 27, Chiquita is encouraging fans to rediscover one classic banana-centric recipe each day, from a fan-favorite banana bread to tasty banana smoothies.
Chiquita will highlight recipes from vintage cookbooks dating back to the 1950s and 1970s, each showcasing the versatility and quality taste of Chiquita's bananas.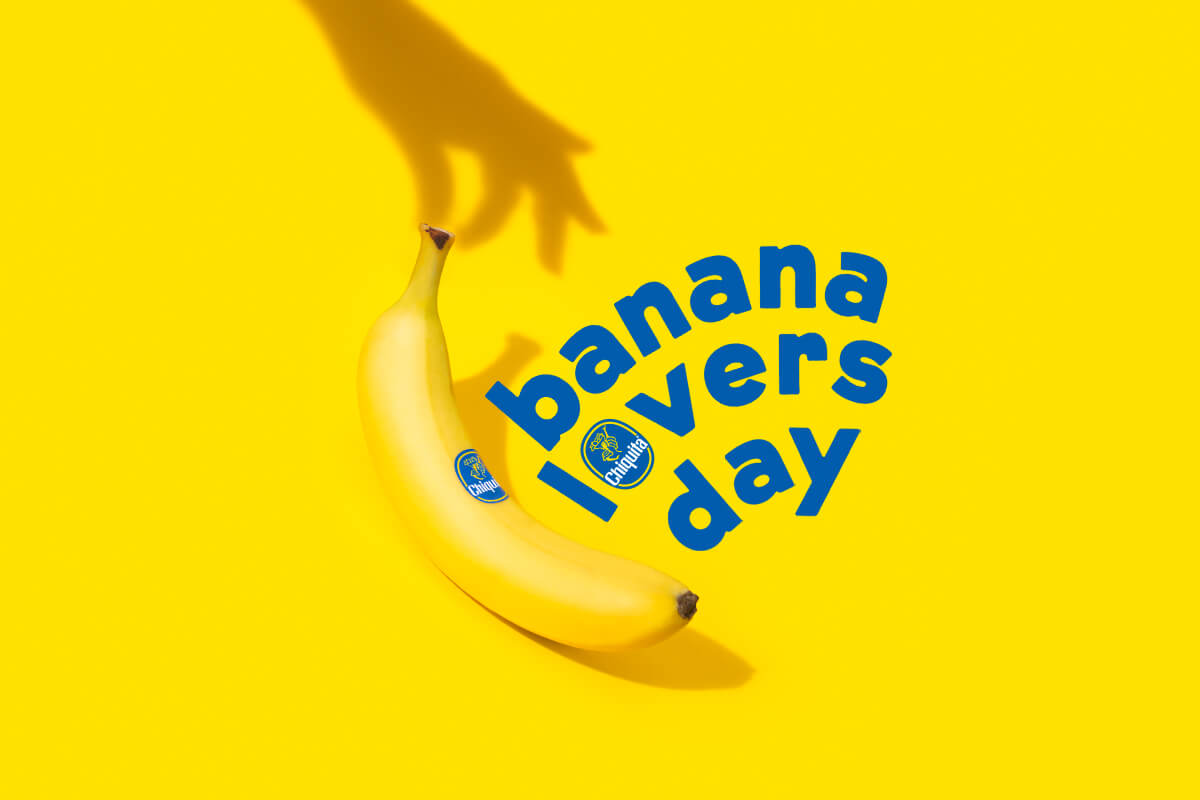 Chiquita is excited to celebrate Banana Lovers Day with fans from across the world. Embracing our diverse fanbase and celebrating their unique and everchanging cultural, dietary and trendy preferences has inspired us to create nutrient-dense recipes ranging in categories from special occasions and holidays to fitness fuel and variations of beloved classics such as banana bread. We can't wait to share this experience with our fans and see the newest ways they incorporate Chiquita bananas into their cooking.
Tina Varjabedian, Marketing Manager for North America.
Chiquita's vintage recipes from the 1950s recipe book include:
This glamorous yet simple Chiquita banana chocolate cream retro pie is topped with meringue or sweetened whipped cream – a delightful treat for chocolate lovers!
Loved by Chiquita banana fans worldwide, this classic banana tea bread is topped with a moist crumb that perfectly complements the delicious banana taste. It is one of the most baked recipes of all time.
Easy to make and even easier to enjoy, this vintage Chiquita banana vanilla milk shake is one of the most popular recipes dating back more than half a century!
Perhaps the most classic of all banana desserts, this Chiquita banana split from 50s is sure to please any banana lover. Whether it's the old school classic or mixed up with a new twist – it's sure not to disappoint.
In addition to taking a peek into Chiquita's recipe books over the years, fans can partake in the Banana Lovers Day festivities by sharing their own version of each recipe on social media, including tips, hints, and personal stories and tagging @chiquitabanana.
As the world's leading banana company, Chiquita is proudly celebrating the almighty banana, a fruit that has been present on kitchen tables for more than 100 years. What was originally thought of as an exotic fruit quickly became a household staple as Chiquita educated consumers on the versatile and nutritious banana that could be eaten raw, dried, or cooked and baked in a variety of recipes. Chiquita began to educate consumers on the nutritional benefits of bananas through its famous jingle and has launched several campaigns consistently highlighting the company's mission – showcasing the fun side of healthy living.
Though taste preferences and dietary needs have certainly changed since the banana was first introduced, the common element remains the same – the delicious Chiquita banana with its superior taste, great quality, and positive healthy attributes. Chiquita has expanded the perception of bananas – that was historically and typically considered a consistent grab-and-go staple snack or a breakfast topping – and strives to continuously innovate its usage through various consumption moments with healthy recipes, all starring the nutrient-packed superfood.