Looking for fun activities to help keep the family busy while following stay-at-home orders? Chiquita, known for their best quality bananas, had the opportunity to connect with Becky Martz (before the stay at home guidelines were implemented), a 70-year-old woman from Florida who has made collecting banana stickers her most prized hobby for nearly three decades!
When we met with Becky, we talked about fun activities and ways to inspire families to explore new hobbies or activities to do at home. Over the years, Chiquita has created hundreds of unique versions of its Blue Sticker, and has recently launched playful limited-edition sticker series highlighting fitness, fan artwork, cause-related and designs crafted by well-known artists such as Romero Britto.
Best Quality Bananas With Fun Stickers to Collect!
"What started as a simple hobby in 1991 has grown into a lifelong passion," said Martz. "My first sticker came from Chiquita banana's "The Perfect Stocking Stuffer" campaign, and over the years I have followed the brand's journey of transforming its Blue Sticker into various limited-edition sticker series. Sticker collecting is a great activity for those looking to connect as a family, or with people all over the world, while at home since there is a story behind every sticker that can be shared."
Martz tells Chiquita that banana stickers are easy to collect off the bananas brought home from grocery stores and markets across the country. Anyone can collect banana stickers by displaying them in a scrapbook or on a sticker sheet, and can trade with each other, share with loved ones on social media, or even present their collections via live video chats.
"Chiquita recognizes that people everywhere are craving easy and entertaining at-home activities, and collecting banana stickers that each tell a unique story can be a fun way to keep busy and bond as a family, or stay connected with friends and fellow enthusiasts remotely," said Tina Varjbedian, Chiquita's Marketing Manager for North America. "We have amassed a versatile collection of Chiquita stickers over the years, and hope that our Blue Sticker inspires people of all ages to establish their own unique collections."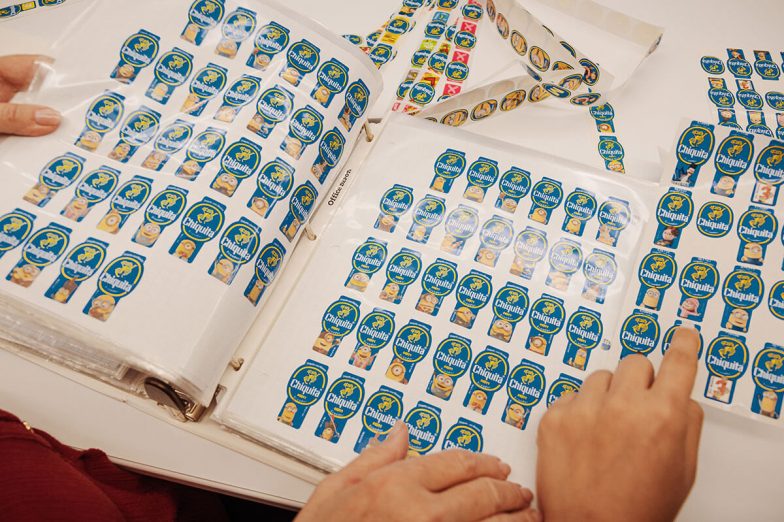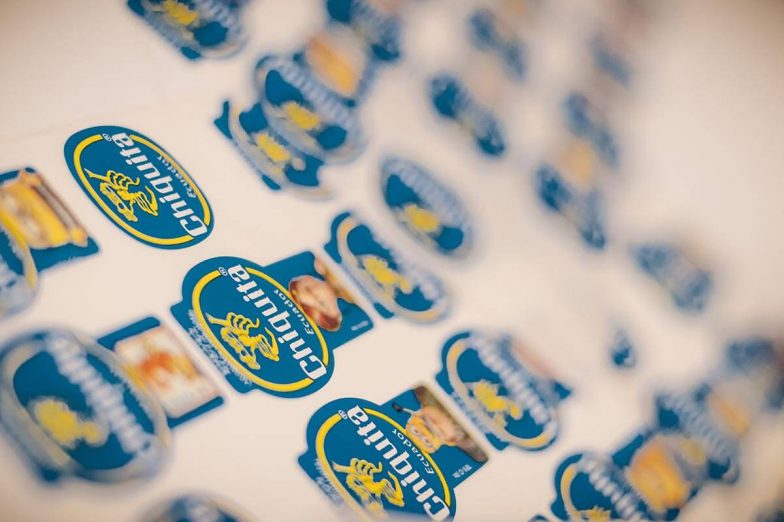 A small passion can lead to great things. What started as a hobby led Becky to visiting countries including Germany, Costa Rica, Ecuador and others in search of bananas with unique stickers. Martz now has more than 21,000 stickers in her book, which are also meticulously catalogued on her collecting website. In February, prior to mandatory stay-at-home orders, Chiquita invited Martz and her husband who manages her on-line banana sticker website to the company's North American headquarters in Fort Lauderdale to meet the First Lady of Fruit, Miss Chiquita, who presented her with a variety of rare Chiquita stickers to add to her extensive collection. It's no wonder Chiquita is known as one of the best banana brands in the world!
"I am so grateful to Chiquita for inviting me to visit its headquarters and adding to my wide-ranging collection," said Martz.  "This wonderful passion of mine has allowed me to have so many wonderful experiences and connect with other collectors around the world."
In addition to tips around sticker collecting, Chiquita is offering families following stay-at-home orders various simple and engaging activities that can be easily accessed on the brand's homepage. From baking tasty banana recipes to games and fun coloring sheets, there's something for all banana lovers.