Fruit is everywhere in fashion these days and bananas, with their bright, cheerful color, and smiley grin shape just lend themselves to a modern fun look whether it's on wallpaper or shoes or dresses.
Textile, interior, and fashion designers are creating must-have pieces using inspiration from the leaves, peels, shape, color, and all things banana. In fact, it seems, the whole world has gone bananas!
Chief among those embracing the trend is Charlotte Olympia, the British shoe designer whose recent show was all the rage during London Fashion Week.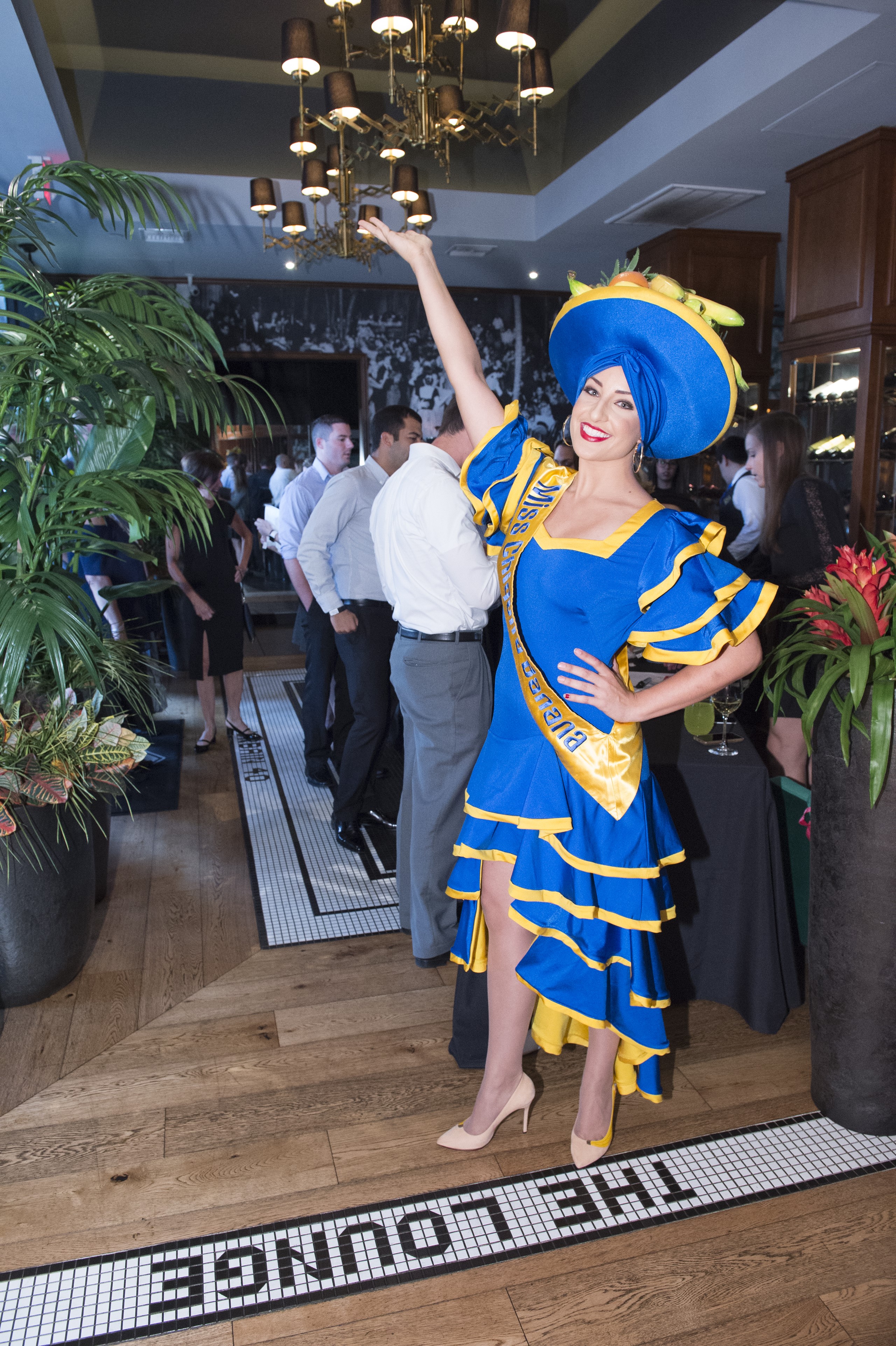 Olympia – whose shoes are worn by an army of seriously stylish A-listers, from Beyoncé to Taylor Swift, designed a retro and breathtaking collection inspired by Miss Chiquita and the iconic Brazilian bombshell, Carmen Miranda. Miss Chiquita's fruity beauty and the catchy jingle sparked Charlotte and made partnering with the beloved banana brand an obvious fit. With this, Olympia decided to launch a collection called "Let's go bananas" bringing all this brightness and fun to life. The collection features a mouthwatering color palette and a cocktail of tropical fruits and flowers on footwear and purses.
The main yellow asset of the show was…you guessed it, bananas. The fun fruit was everywhere. Some models dressed in banana costumes. Other danced down the runway swinging giant stuffed ones around like pendulums. Plus bananas showed up playfully on the carnival-ready shoes, hats, and purses.
The show stopping collection is a virtual fruit salad. Standouts include the charmingly campy stacked leather and suede platform heels with the quirky name, "Bananas Is My Business" and the spike heel version called "Juicy Dolly."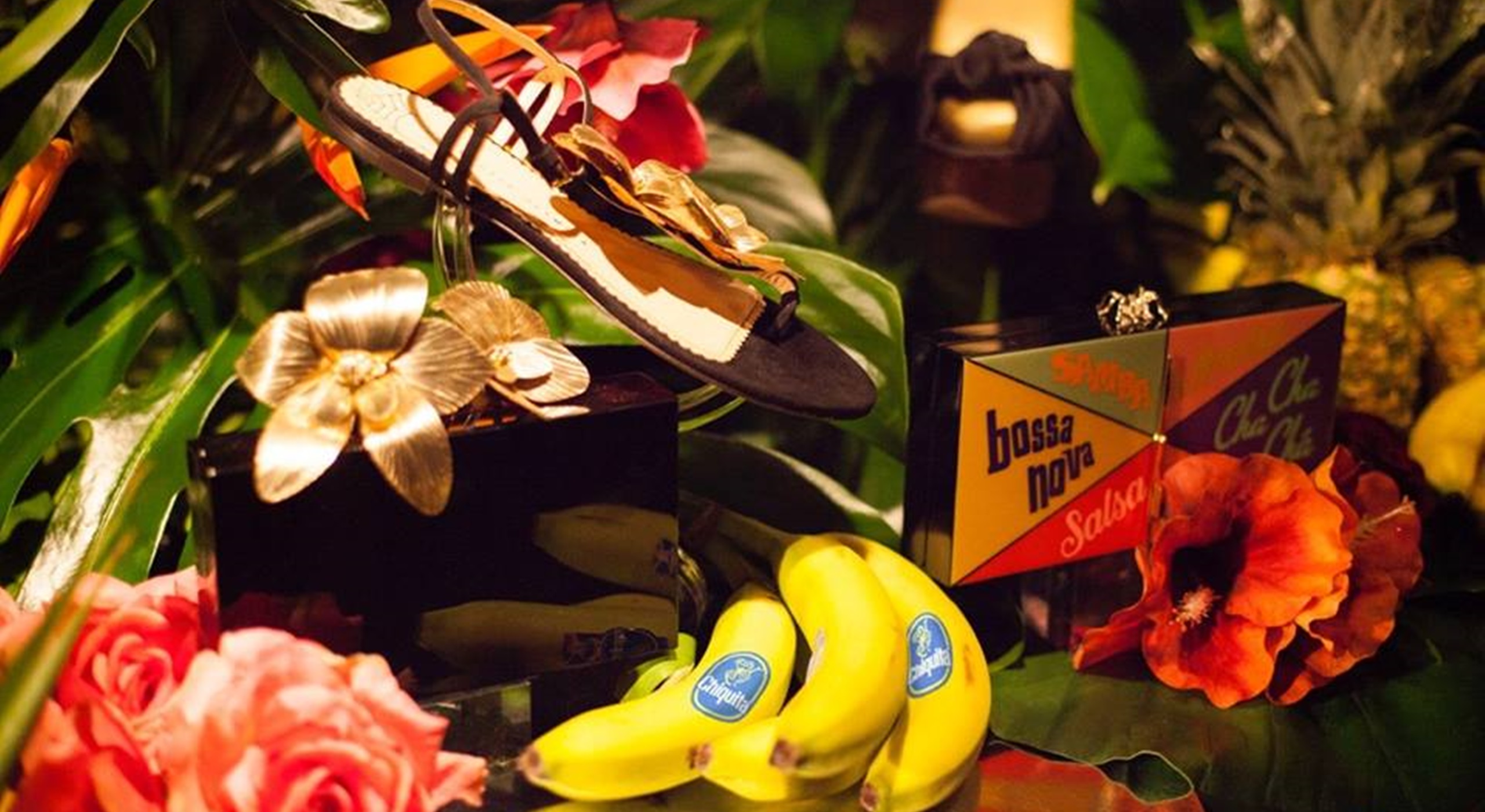 You'll be tutti frutti for Olympia's towering platform heels with a fruity print and of course, there are the "Fruit Salad" slippers with needlepoint embroidery of your basic five-a-day serving.
Her cheeky banana slides feature banana inspired straps with a jungle green leather sole. The "Banana-Rama" has cut out leaf uppers.
There is a true center piece named after the goddess of all bananas: The "Chiquita" statement pump with a sassyMiss Chiquita yellow banana plastered along the side, complete with long black flirty eyelashes, blushing cheeks and pink lips. They go perfectly with Olympia's line of banana and pineapple-shaped bags and those in tropical prints.
So accessorize the colorful way. Turn in your tasteful florals and start going fruity!