Stay motivated with Chiquita's indoor activities
With so many of us working from home at the moment, it's really important to stay fit and motivated. It's a challenge to achieve this but staying active while inside can give a real boost to your day.
Chiquita bananas have great quality and taste, and are a fantastic, high-energy snack – the healthy, natural sugars and soluble fiber give a long-lasting energy boost to keep you going through your workout. As well eating the right food, it's important to maintain a healthy lifestyle – so here are some tips to help.
Have a routine
Setting up a regular routine is really important – set a reminder on your phone for your 'workout' time. If you have a schedule for each day, you're far more likely to be consistent.
Write it down
Studies show that if you write down your goals, you're far more likely to achieve them. Jot down an outline fitness plan, with a list of exercises and the minutes you'll spend on each for at least a week ahead.
Get out of the pyjamas
Even if you're home, putting on the right clothes gets you in the mood for the task ahead – so if you're going to exercise, get into your fitness gear.
Do something every day
It's important to do some form of exercise every day. You can vary the intensity, but if you do something each day you will really feel the benefit.
Don't overdo it
If you are new to or restarting exercise, it's important to ease yourself in. Increasing what you do gradually will help prevent injury.
Set your own goals
Only you can set the bar for yourself – don't feel pressured to meet or beat what others say they're achieving on social media. If you're just starting, don't do more than 21 minutes of movement.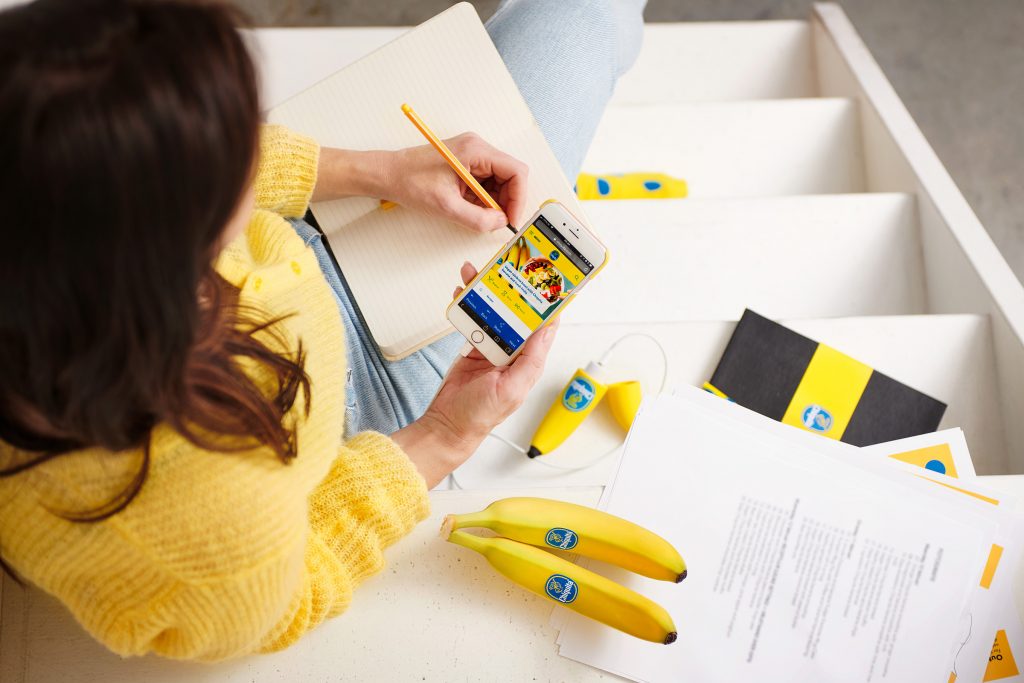 Make your own space
Designate an area of your home or yard as your workout area – enough room to move around safely. A wall is good, for some of the exercises, and a window to let in fresh air.
Hydrate
The great thing about working out at home is the easy access to fluids before, during and after your workout. Drink at least two glasses of water two hours before exercise, then sip on water every 10-15 minutes while exercising. If your workout is long you could add a sports drink with electrolytes, or half a Chiquita banana.
Stick to healthy snacks
Being near the refrigerator can lead to overeating, so stick to healthy snacks between meals: for example, toast with Chiquita banana slices on top with some peanut butter spread.
Get your sleep
Sleep is an important part of your fitness routine – as you do more exercise, your body will need time to recover. Daily aerobic exercise has been shown to dramatically improve sleep quality, and you should aim for seven to nine hours' sleep.
With these simple tips to kick start your exercise routine, you'll find it's both easy and fun to keep active at home. Making these ideas part of your day will help you to stay fit and positive. Some helpful links are as follows:
Workout
Peloton app https://www.onepeloton.com/app
Nike Run Club app https://apps.apple.com/us/app/nike-run-club/id387771637
Yoga
https://www.corepoweryogaondemand.com/keep-up-your-practice
https://www.youtube.com/user/yogawithadriene
https://www.youtube.com/watch?v=4pKly2JojMw
https://www.youtube.com/watch?v=388Q44ReOWE
Meditation
Head Space https://www.headspace.com/