PLAY WITH CHIQUITA
Welcome to PLAY with Chiquita! The best place to see all the new activities you can do at home with your friends and family. Check out some easy and nutritious Chiquita Banana recipes, fun activities, games for kids, and at-home workouts to stimulate the mind and body.
We all need to take time out during these times and spending time with loved ones is a perfect way to keep your moral up and continue with a positive attitude.
Why not check out our new Spotify playlists? Miss Chiquita has created 5 awesome playlists to go along with our stickers and all the playlists have different themes including Feeling Happy, Tropical Vibes, Smile Workout, Classics and Cook & Dance.
During times of high stress and anxiety, music can be incredibly important, as it offers a universal bond and source of positive entertainment: therefore, Chiquita's playlists via Spotify provide a wide range of feel-good music for fans.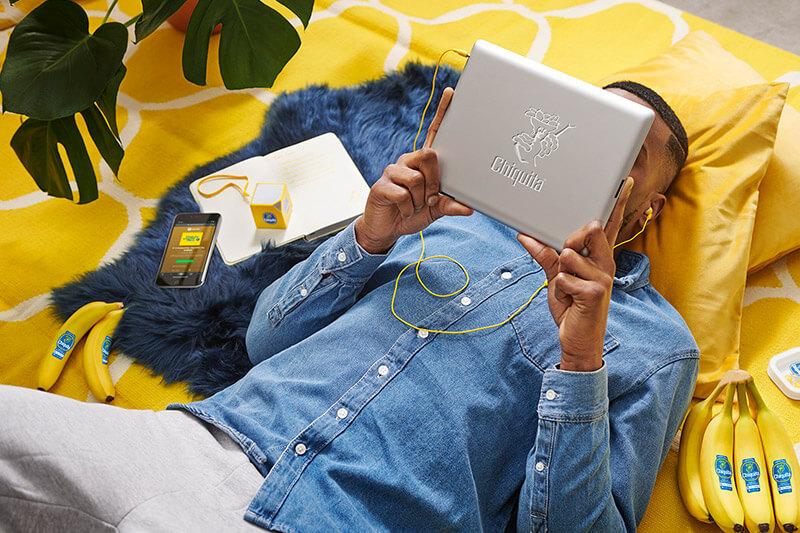 In addition to the five playlist stickers, a special sixth 'Yellow Banana' sticker will direct consumers to a Chiquita podcast on Spotify where they will receive a secret password. This code will allow access to the Chiquita website game. Fans can win branded prizes such as loudspeakers, a Spotify Premium subscription and more.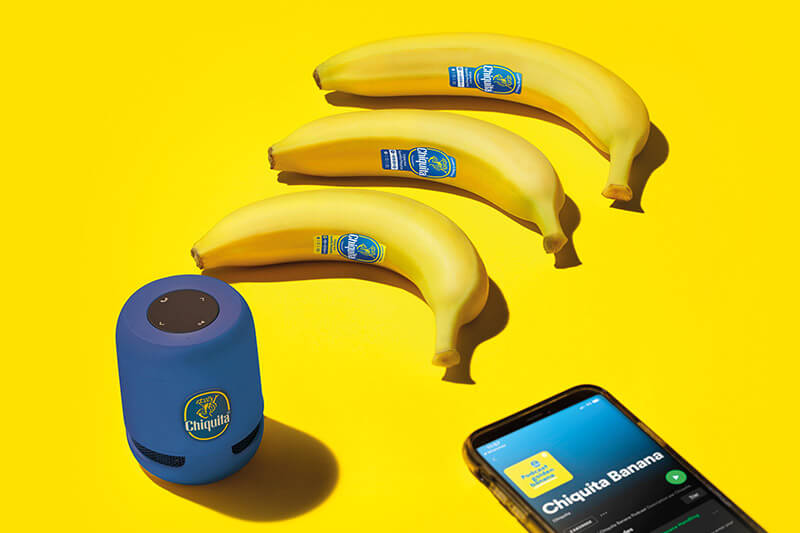 Chiquita Games
Chiquita has selected some great games for you to pass the time while at home. These games can be a fun way to keep the brain active and take some time out and have fun with the family or you can attempt to play them on your own.
The Chiquita games include memory, puzzles and matching games. Try your best at all these fun Chiquita Banana games and let us know how you do by tagging Miss Chiquita with @chiquitabanana on social media. Have fun!
Chiquita Color Sheets
Find your favorite crayons, pens or pencils and start coloring in some favorite Chiquita images such as Banana plants, Chiquita Bananas and of course Miss Chiquita!