For over 50 years, the ANDYs Awards have been the most sought-after awards for creative excellence in advertising representing the highest caliber global creative talent.
The ANDYs celebrate bravery, innovation and contagious thinking that pushes the advertising industry forward.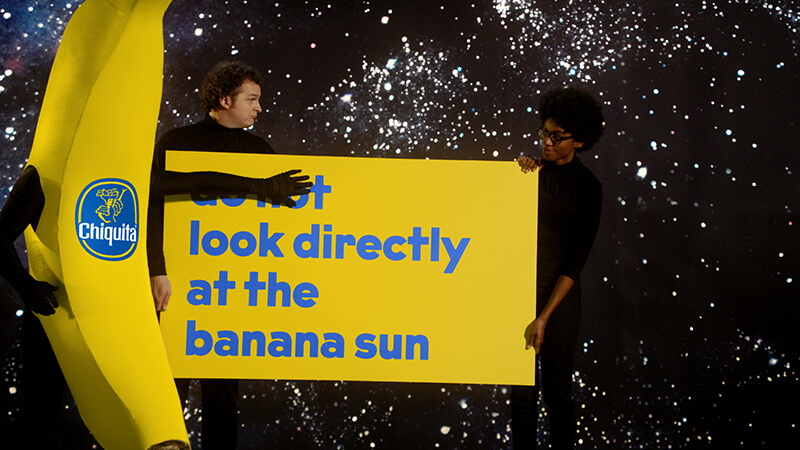 In March 2018, Wieden+Kennedy and Chiquita became one of the 2018 winners receiving a Gold Award under the IDEA category for the Chiquita Banana Sun Cometh.
We've always strived to move mountains with our work, but until now, moving the fifth-largest natural satellite in our solar system was simply a pipe dream.
Wieden+Kennedy creative Jarrod Higgins
In 2017, Chiquita announced its partnership with creative agency Wieden+Kennedy and subsequently unveiled a new campaign "We Are Bananas." Seeking to underscore the brand's long-standing tradition of fun and unique storytelling, the agency helped Chiquita to launch a series of guerilla marketing initiatives.
On a planetary scale, the brand hijacked one of the year's most talked about moments, the solar eclipse, with "The Chiquita Banana Sun Cometh." On August 21, Chiquita moved the moon in between the earth and the sun and, for two glorious moments before and after the total eclipse, turned the burning ball of gas in the center of our solar system into a giant banana. The event was a once-in-a-lifetime celestial phenomenon for everyone in North America.
We are truly humbled by this recognition from one of the most prestigious awards in the advertising space, the ANDYs. We strive to create growth within a commoditized category with great and exciting work that challenges conventional marketing in unexpected ways. This award speaks volumes to our goal of continued dedication to our consumers and customers.
Chiquita North America's Director of Consumer Marketing, Carolina Villarreal