At the moment, many of us have a little bit of extra time on our hands – and one great, positive thing we can do with this spare time is bake with Chiquita bananas..
Baking is a fantastic stress reliever, and for a family with kids at home, it's a really fun, calming thing to do together. It's also the perfect activity for young couples or singles whose normally busy lives haven't allowed them to try their hand at baking until now. Whatever your age, now is a great time to get out a few ingredients from the store cupboard, and of course the deliciously tasty Chiquita banana should be one.
Chiquita bananas can turn a good recipe into a truly great one as you will see in the six fantastic new recipes below, which are designed for everyone whatever their level of baking skill.
Made with delicious, ripe Chiquita bananas, oatmeal, maple syrup and crunchy walnuts, this fluffy and mouth-wateringly moist banana bread simply mixes bananas with the wet and dry ingredients for a heavenly taste experience.
This is our best and favorite recipe, one that we've cherished for years – and when you bake it, you'll see why! It's easy to make, moist and packed with gorgeous banana flavor, and topped with banana just for fun!
These easy, delicious muffins are lactose free, so this is the perfect recipe for the lactose intolerant. Light brown sugar, coconut oil and almond milk combine with mashed bananas for a true taste sensation.
Thinking what could possibly make a banana even better? Easy, just add chocolate! These mouthwatering muffins add vegan mini chocolate chips for a taste that's so delicious you won't want just one.
Families will love this favorite flavor combination – creamy peanut butter and creamy Chiquita bananas, what could be nicer?
Bananas and coconut are natural partners and a tropical taste sensation that is at its best in this great recipe. With a generous helping of grated coconut and coconut flakes, this bread is super tasty and absolutely delicious.
With very little prep needed and a simple list of store-cupboard ingredients, why not try out one of these recipes today? These banana breads and muffins are fun to make, and really good to eat! We hope that these recipes bring you a sense of joy and calm while baking with your loved ones.
Do you know that on April 15 it's Banana Day? Celebrate with us on #chiquitabananaday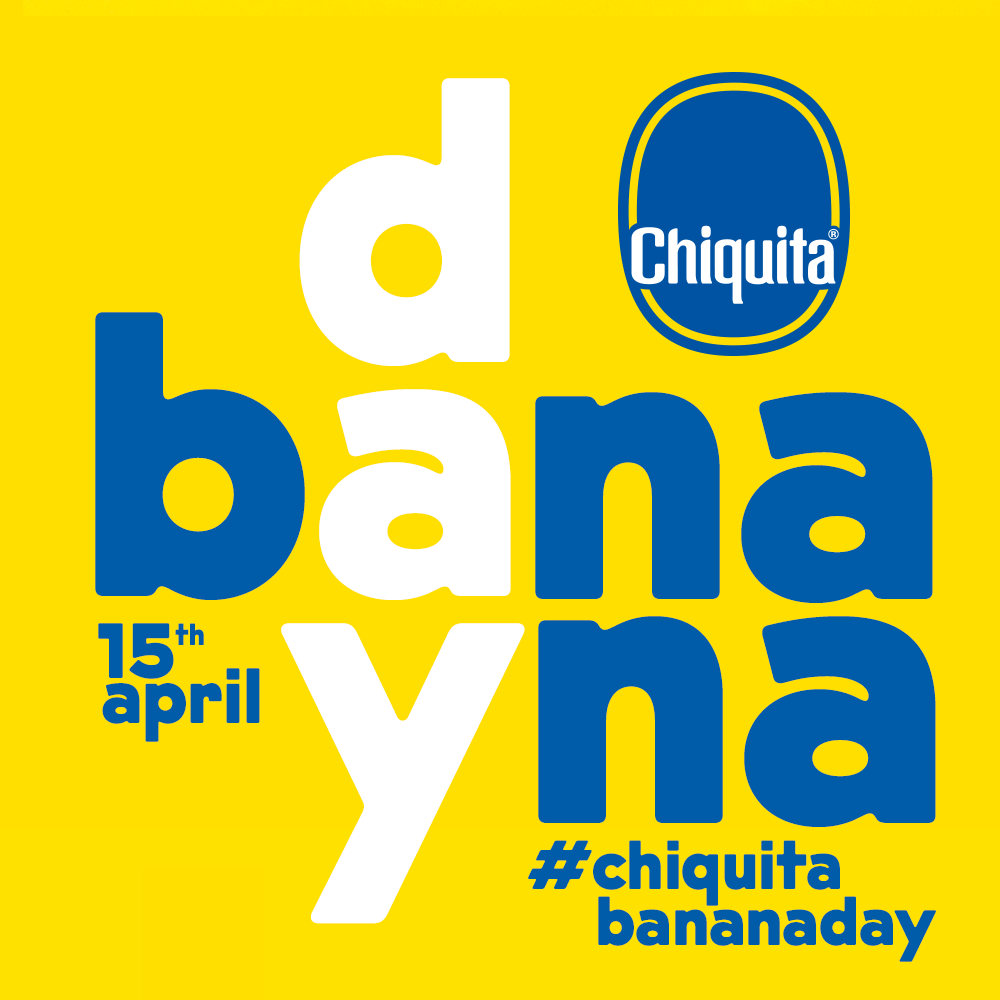 Why Chiquita bananas?
Chiquita bananas are perfect for this time because they offer important health benefits. Crammed with generous helpings of important vitamins and minerals, including Vitamin C, B6 and potassium, fibre and energy-giving natural sugars, they're perfect as a snack at any time and can form a key part of your health and wellness regime. Bananas can also be easily stored so there's less need to shop for them, and if they do become overripe we have some great suggestions to avoid waste here.