When you're on the move, it can be difficult to find a really great snack to keep you going till your next stop. Whether you're out and about on a trip, playing a sport or just having fun, snacks have to be tough to tag along! A Chiquita banana is the ideal answer for the on-the-go generation, healthy and filling and also perfectly protected by its beautiful yellow skin.
Chiquita bananas make an ideal sweet, very portable treat for a picnic, and a high-energy snack for a sports session – the healthy, natural sugars and soluble fibre provide a great, long-lasting energy boost when you need it most. They're also full of important vitamins and minerals to ensure busy families hit their health goals.
When walking or hiking, you need a really great trail snack. Here, a Chiquita banana is your best friend again – no prep, no fuss, they are the perfect portable snack to keep you going until you get home again.
If you have a little time to spare, here are two great, creative recipes to ensure that your action-packed free time is supported by healthy, banana-filled goodness.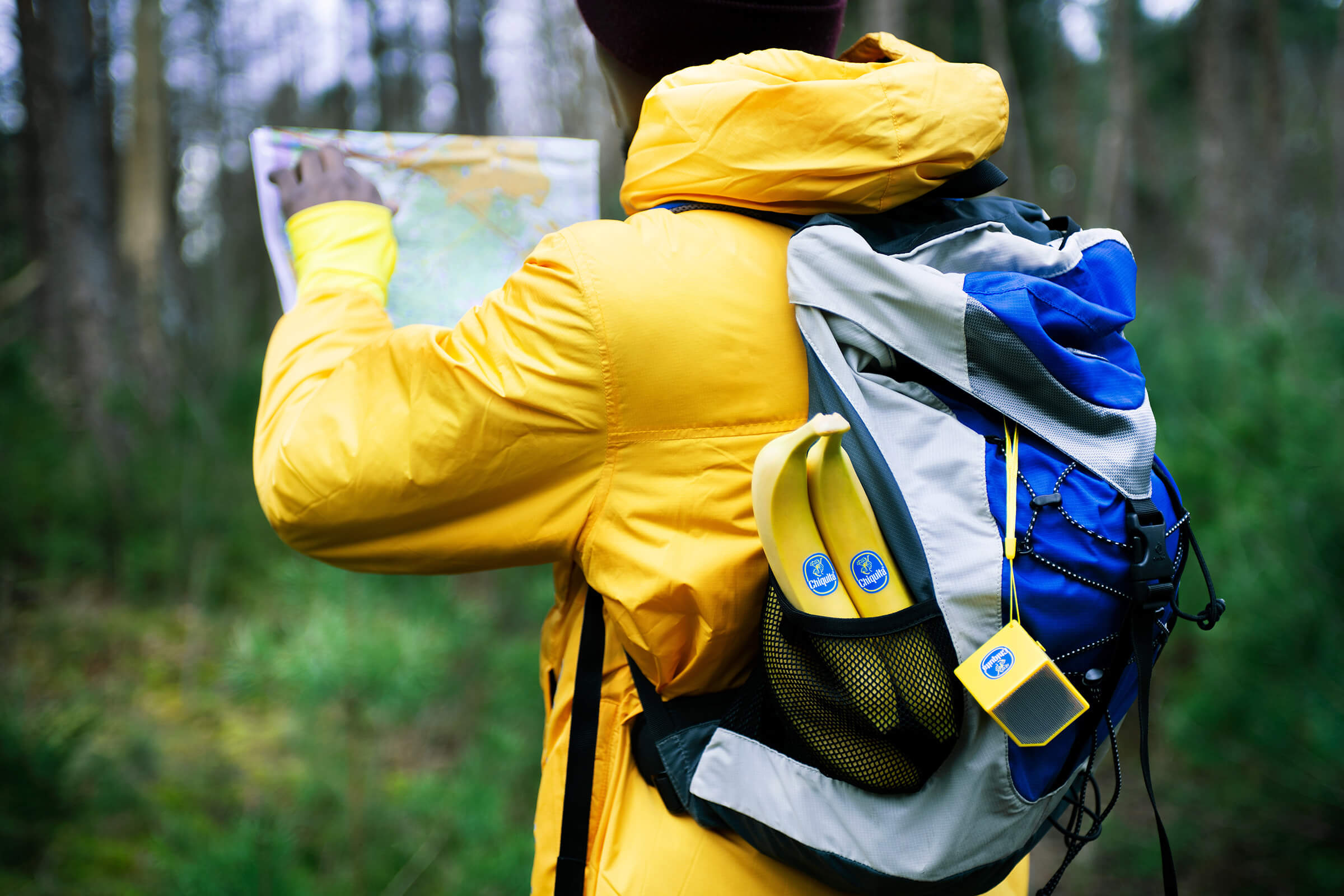 Vanilla protein shake with ripe Chiquita banana
This great, heart-healthy protein shake is a delicious way to repair and rebuild your muscles after your daily workout. Extra-ripe Chiquita bananas, blended with soft curd cheese, blueberries and hemp seeds, as well as a few drops of vanilla extract, helps you to maintain fitness and reduce food waste at the same time – a real win-win!
Puffed quinoa power bars with Chiquita banana and pumpkin seeds
This amazing power bar is packed with superfoods, to make the perfect on-the-go snack for a quick energy boost. These delicious bars use mashed Chiquita banana, peanut or almond butter, fresh dates, fresh ginger, as well as pumpkin seeds and puffed quinoa, a hint of sea salt and a quarter-cup of almonds, coarsely chopped. For an extravagant hint of bliss, add dark chocolate nibs. After refrigeration, the mix is ready and raring to go, for you to enjoy or share!
Chiquita bananas make a really great snack for busy, active families – no fuss, no waste, and no packaging apart from that lovely protective, biodegradable peel. As part of a healthy eating regime, they are also the perfect ingredient. Try one today!
To learn more about our delicious Chiquita banana recipes visit https://www.chiquita.com