Whether you're biking, hiking, backpacking or camping, there's nothing better than being immersed in nature in the Great Outdoors! One of the fun things about preparing for a big outdoor trip is packing great healthy workout snacks to fuel your body along the way. Obviously – with their convenient robust natural packaging – bananas are a great healthy workout snack to bring along.
However there's also a bunch of really easy and nutritious banana recipes that you can make before a trip and take with you. These five mouthwatering treats are full of good natural long-lasting energy plus loads of fiber, vitamins and minerals that you'll need to stay on top of your outdoor game!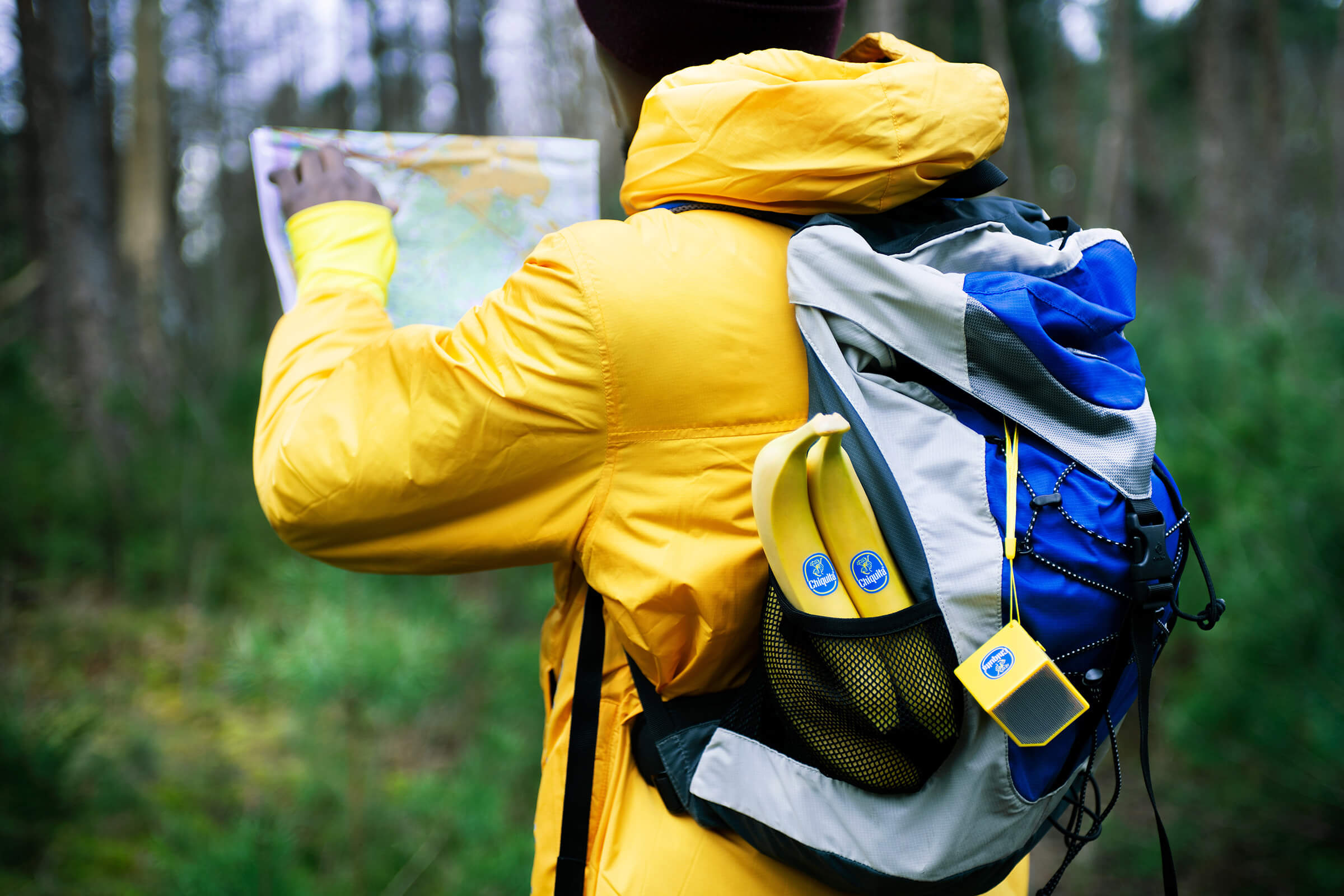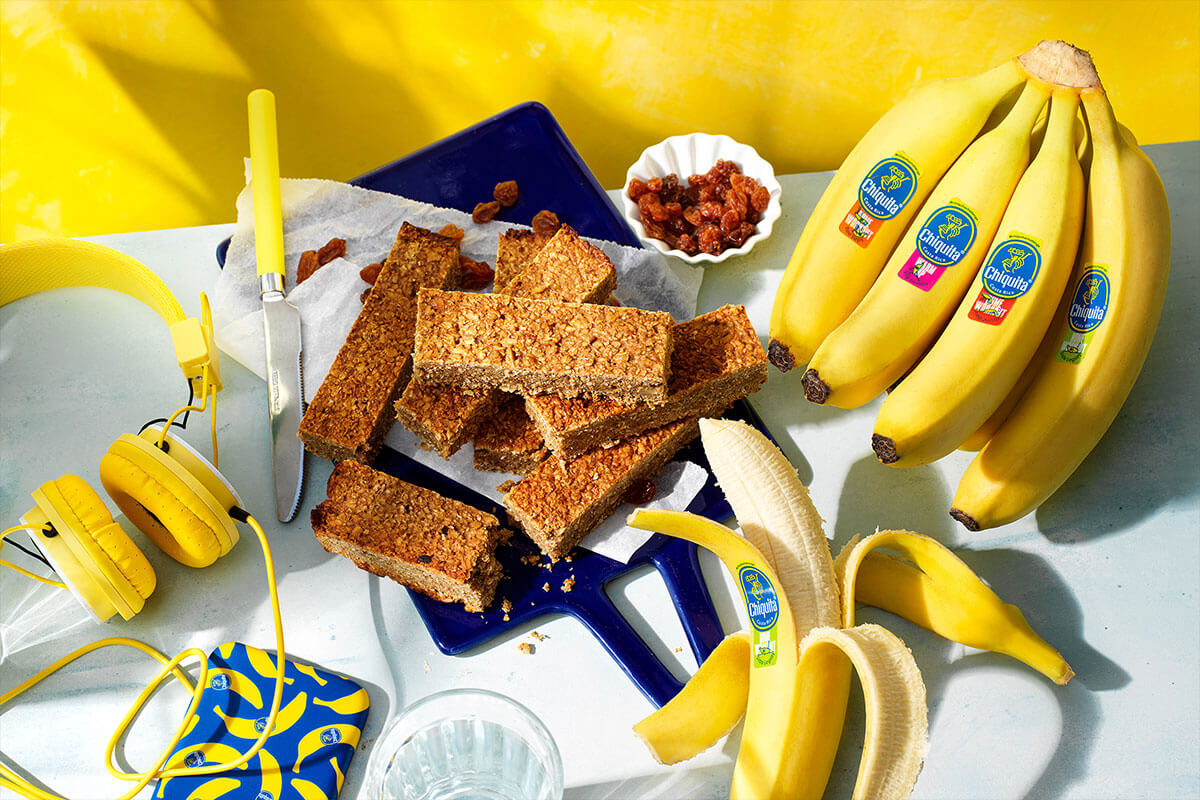 Imagine all the deliciousness of Chiquita banana bread in a handy pocket size bar. We've got you covered! Packed with bananas, oats, almonds and honey, these easy to make bars are so convenient to pack as a workout snack and will fuel you for hours.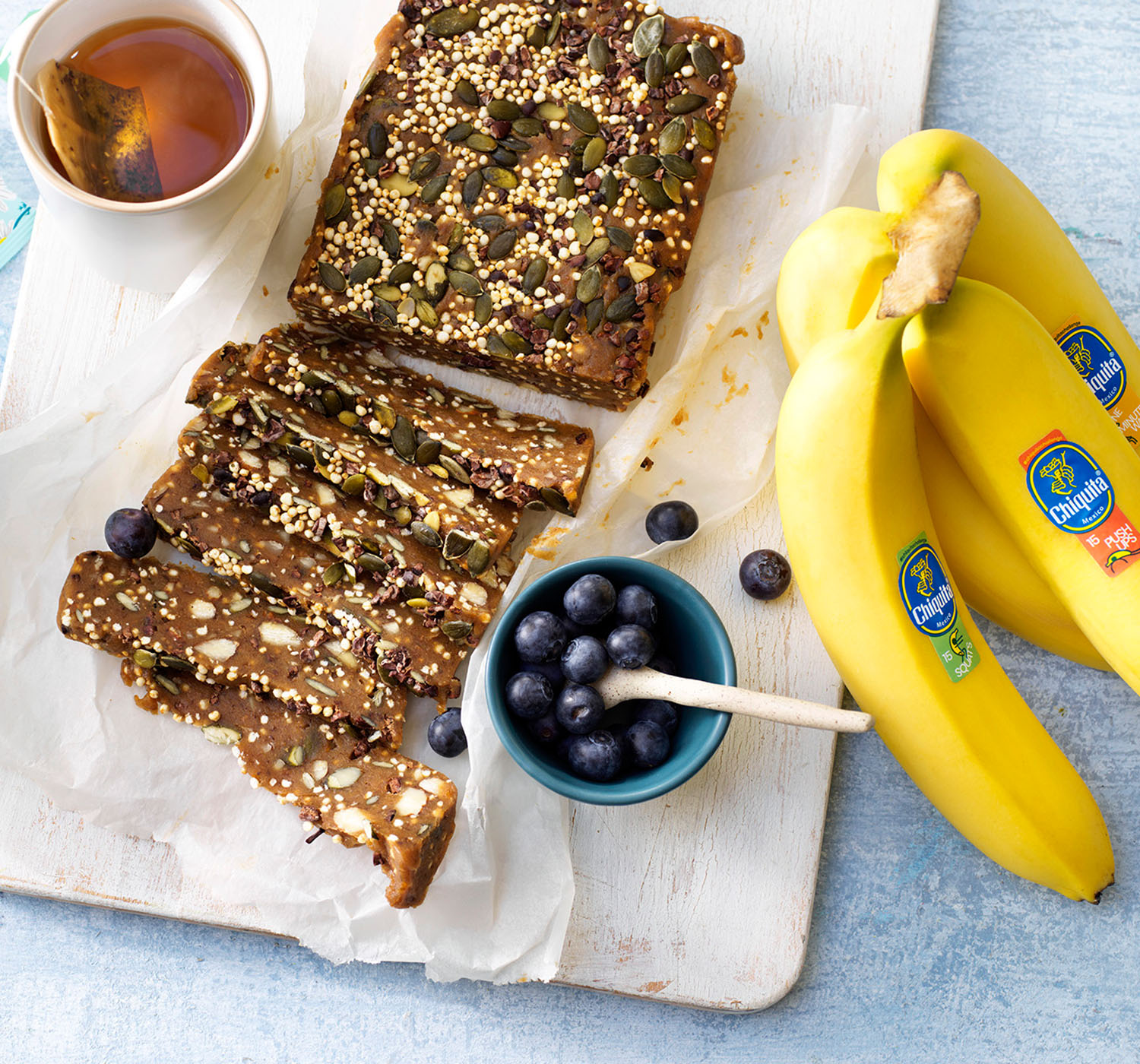 This amazing power bar makes the perfect on-the-go healthy workout snack for a quick energy boost. They're packed with mashed Chiquita banana, peanut (or almond) butter, fresh dates, fresh ginger, as well as pumpkin seeds, almonds, puffed quinoa, and a hint of sea salt. For a bit of indulgence, add dark chocolate chips and then simply pop in the fridge to set!
Banana recipes don't get easier than this. 100% "no bake" and packed with bananas, dates, hazelnuts, walnuts, flaxseed and a dash of cinnamon and protein powder, these hearty wholesome treats are easy to pack can become a perfect workout snack, and will keep you fueled all through the morning and beyond.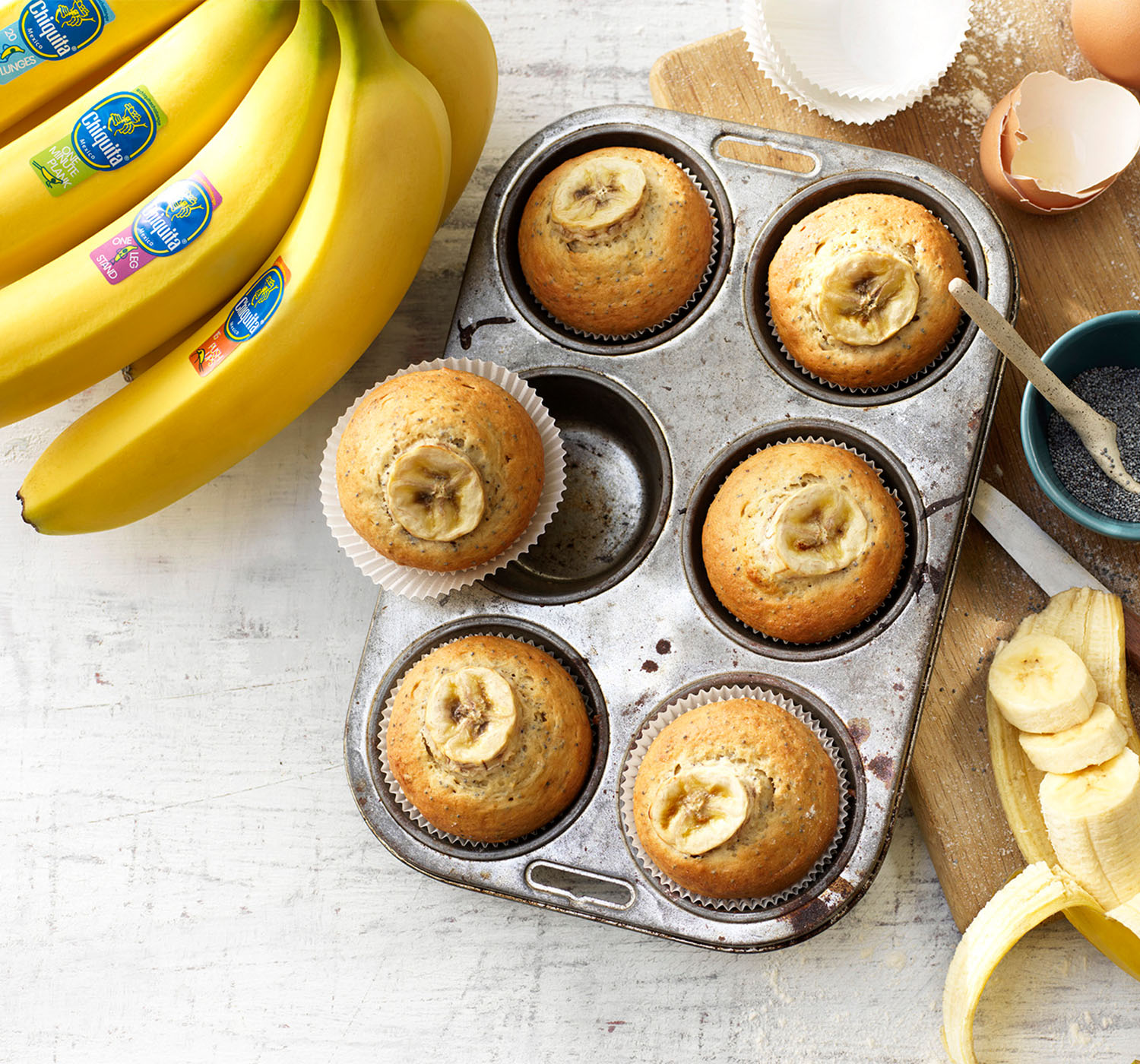 Bake a dozen of these delicious muffins for breakfast and then throw the rest in your backpack for a quick nutritious mid-morning snack. Chia seeds are great for digestion and lemon brings an irresistible zing to lift your body and mind on your outdoor adventures.
Packed with bananas, peanut butter, oats, honey and fruit and nut mix, these sticky squares of goodness could not be easier to make. Just throw everything in the saucepan until it's all mixed together, bake in the oven, then pop in the fridge to set. Voila! Irresistible healthy snacks that you can toss in your backpack for later.
Preparing snacks for your outdoor adventures is so fun and easy with our delicious Chiquita banana recipes! Throw a bunch of bananas in your backpack or make one of our wholesome healthy workout snacks. Either way, Chiquita bananas are the greatest addition to your next hike or bike ride in the Great Outdoors!