Chiquita banana is the perfect healthy snack for a summer's day out, and one of the easiest fruits to eat on the go.
At last! Summer's here, and it's finally time to go on vacation. Those much-loved summer moments in the sun – picnicking, splashing in the swimming pool, or snoozing by its side – are just around the corner! The great news is that a Chiquita banana, the fabulous fruit with the best taste and best quality, is the perfect healthy snack for a summer's day out, and one of the easiest fruits to eat on the go.
Chiquita bananas are great for the whole family. Younger kids love their delicious, creamy taste and the elderly find them easy to eat and digest. Their many health benefits mean they are as good for the athletes of the family as they are for as those who prefer to relax on a beach.
Our bananas are the ideal, easy summer snack for everyone because they are perfectly portable – they come in their own tough, natural and biodegradable packaging (no plastics required!). They'll happily stay in a pocket all day without spoiling.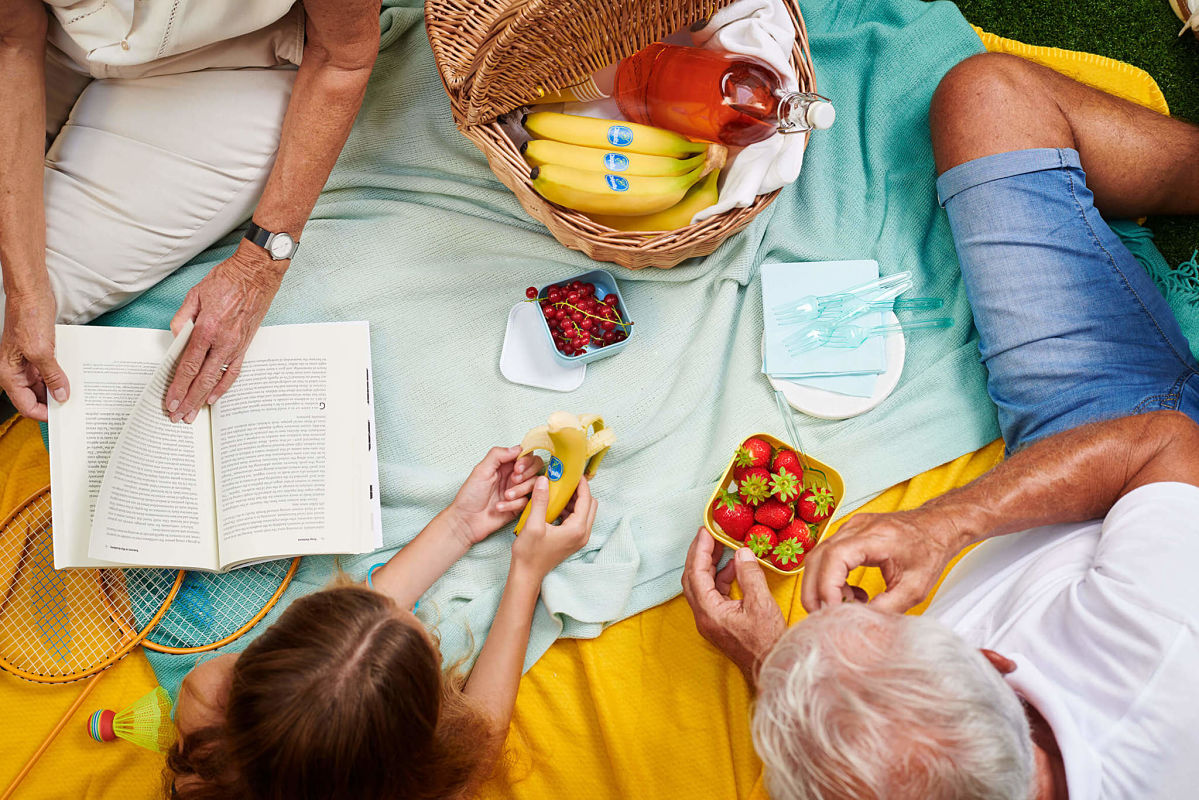 Chiquita bananas are also full of important vitamins, minerals and a host of other good things that provide benefits for every family member. Bananas are one of the best fruit sources of vitamin B6, which is especially good for pregnant women and babies, and they are a super source of vitamin C, which supports brain health. They have a generous helping of manganese, which is great for the skin, and are high in potassium and low in sodium so they help to maintain good blood pressure. The natural sugars and fiber in our favorite snack also help to provide a long-lasting energy boost for all those fun summer activities.
Chiquita bananas are a great friend to take on your holidays, whether you want to lie in the sun or have more active fun. Wherever you go, and whatever you do, it's super easy to take a delicious Chiquita banana with its superior taste and quality with you.