Celebrate with the whole family
It's International Family Day on the 15th May, and what could be more important than family? We at Chiquita are doing our best to support the families of the world in every way we can by suggesting a range of fun and exciting activities that everyone can do in the comfort of their own homes to bring the whole family closer together.
Family moments are very precious, and the simple and engaging activities on our brand's homepage can help keep everyone active and entertained.
From super-tasty banana recipes to bake with the kids to great games and fun coloring sheets, as well as a whole range of fitness ideas, there's something for every banana lover. And banana lovers know a thing or two – Chiquita's tasty, quality bananas are filled with generous amounts of fiber, vitamins and minerals to help maintain health and energy levels.
There's something for everyone with Chiquita's fun activities – browse through what's on offer and try some out for yourself!
Online games
Chiquita's online games are made to entertain – you can solve brain-teasing puzzles and sharpen up your mind by playing the memory and match games. There are excellent 'pair the photos' games, in which you'll be trying to remember where the pairs of banana-themed photos are hiding in the shortest possible time, and you can also try your hand at matching fun Chiquita photos to symbols. There are some really great prizes to win!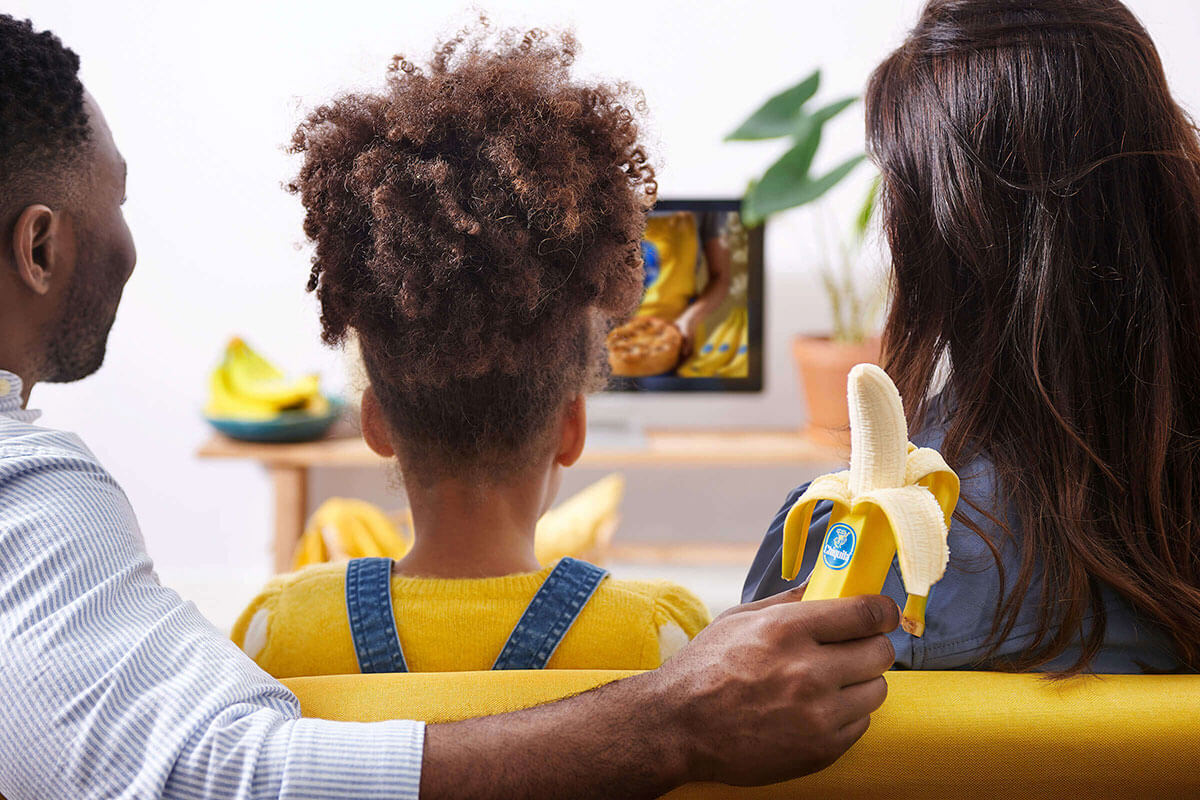 The Chiquita Champions Master Banana Sticker Collector
 If you're looking for fun activities to keep the family occupied, why not take a leaf from the book of banana lover Becky Martz, a 70-year-old from Florida who has been collecting banana stickers as a hobby for nearly three decades. Over the years, Chiquita has created hundreds of unique versions of its iconic Blue Sticker, highlighting fitness, fun, fan artwork, music, and much more. Becky has visited countries around the world in her search for rare stickers – why not start your own collection?
Get up and go with Chiquita's breakfast recipes
There's nothing like a great family breakfast to bring everyone together and provide the best start for the day. Finding the perfect breakfast can be a challenge, but a versatile and delicious Chiquita banana can transform a good meal into a fabulous one. Why not try the Chiquita banana split breakfast with red fruits and peanut butter, or maybe the Chiquita banana waffles with blueberries and whipped cream.
Another great option is the Chiquita banana granola breakfast in a jar. We have a whole mouth-watering range of breakfast ideas for you to investigate.
Home workout plans to keep fit
Whatever the weather has in store this summer it's going to be important to stay fit and motivated, so Chiquita has collected some great tips from fitness guru Frankie Ruiz on how to make the most of your time at home, fitness-wise. With exciting ideas for different types of exercise to suit every member of the family, our home workouts provide the inspiration you need for your home fitness regime.
Chiquita bananas bring the whole family together with a smile, in all sorts of ways. Don't forget to visit the great new profile section on our website, where you can save recipes and plan your meals.