At last! Summer's here and it's time to go on vacation! Those much loved long summer days are just around the corner. Lazing by the pool... picnics at the beach…. fishing on the lake…  We can feel it coming.
The great news is – we've got you covered all summer when it comes to easy healthy snacks. Our famous yellow fingered friends, with their unmistakable premium taste and quality, are the perfect healthy snack for long summer days. And bananas are, by far, one of the easiest fruits to eat on the go.
Chiquita bananas are great for the whole family. They're simply the greatest snacks for kids! Little ones love their delicious sweet taste, and the fact that you can carry them everywhere you go is truly invaluable. The benefits of bananas are really endless. They're a great low-calorie snack but also full of fiber and good natural sugars – so they also make the perfect workout snacks. They're also super easy to cook and bake with… How can we go through summer without a loaf or two (hundred) of banana bread, right?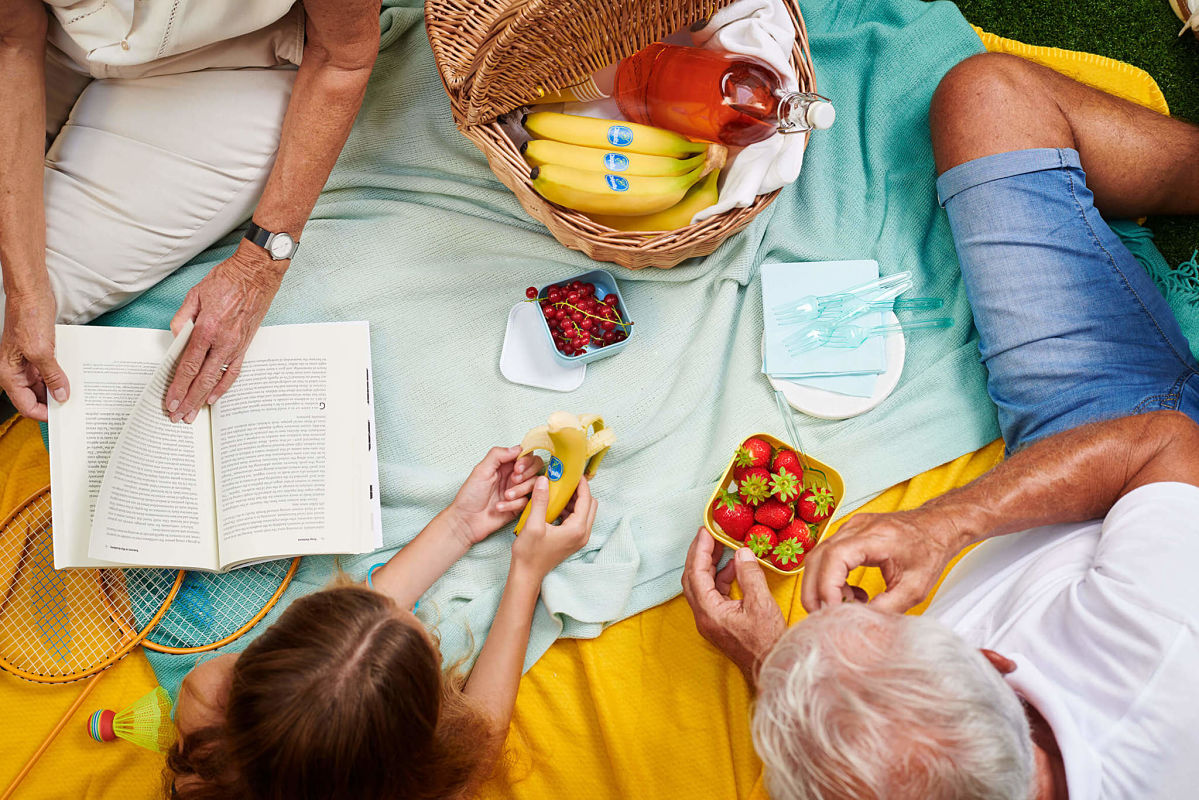 Summer's easy healthy snacks
Why are bananas so good for us? Bananas are full of fiber, and essential vitamins and minerals that are important for every family member.  Bananas are one of the best fruit sources of vitamin B6, which is especially good for pregnant women and babie. They're also a super source of vitamin C, which helps to support our immune systems. They have a generous helping of manganese, which is great for the skin, and are high in potassium and low in sodium that helps with maintaining good blood pressure. The natural sugars and loads of fiber in bananas provide long lasting energy for those long summer days.
Chiquita bananas are the greatest  friend to take on your summer holidays! Healthy, nutritious, portable, convenient and oh-so sweet… what's not to love? Here are a few summerlicious Chiquita banana recipes to fuel you and the kids through those long summer days. Bring it, Summer! We're ready!