Celebrate the best of bananas on Banana Bread Day
Celebrate in style with Chiquita bananas on the 23rd of February, Banana Bread Day, and discover the best ways to make the tastiest possible versions of this delicious snack. There are several great banana bread recipes on our website, and below you will find a fantastic, slightly out-of-the-ordinary selection for you to try out on this special banana day.
Chiquita bananas are a great addition to bread because they add flavor and moisture, ensuring that the loaf has a perfect texture and that it doesn't come out of the oven too dry. Bananas are also a great source of soluble fiber and are loaded with a whole range of essential minerals and vitamins, such as calcium, potassium and magnesium, which means that they make your favorite bread just that extra bit healthier!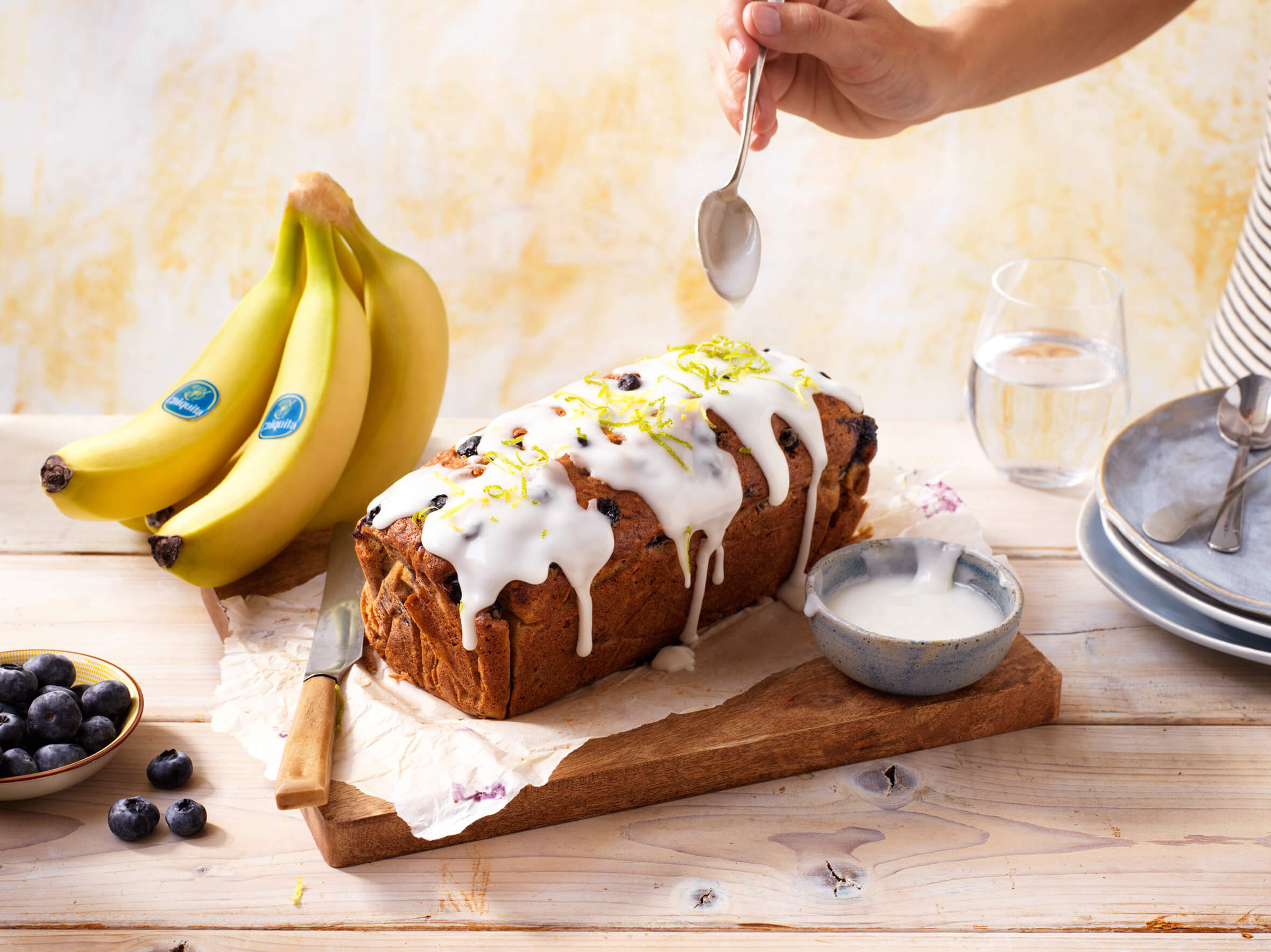 What could be better than a delicious Chiquita banana bread with the added tangy taste of blueberries? This recipe includes coconut sugar for extra natural sweetness, yogurt for a super boost of moisture, heart-friendly oatmeal, creamy Chiquita bananas and blueberries for a super-healthy twist on this firm family favorite. When the batter is baked, lemon juice and powdered sugar are combined to make a tasty glaze for the top of the cooled bread.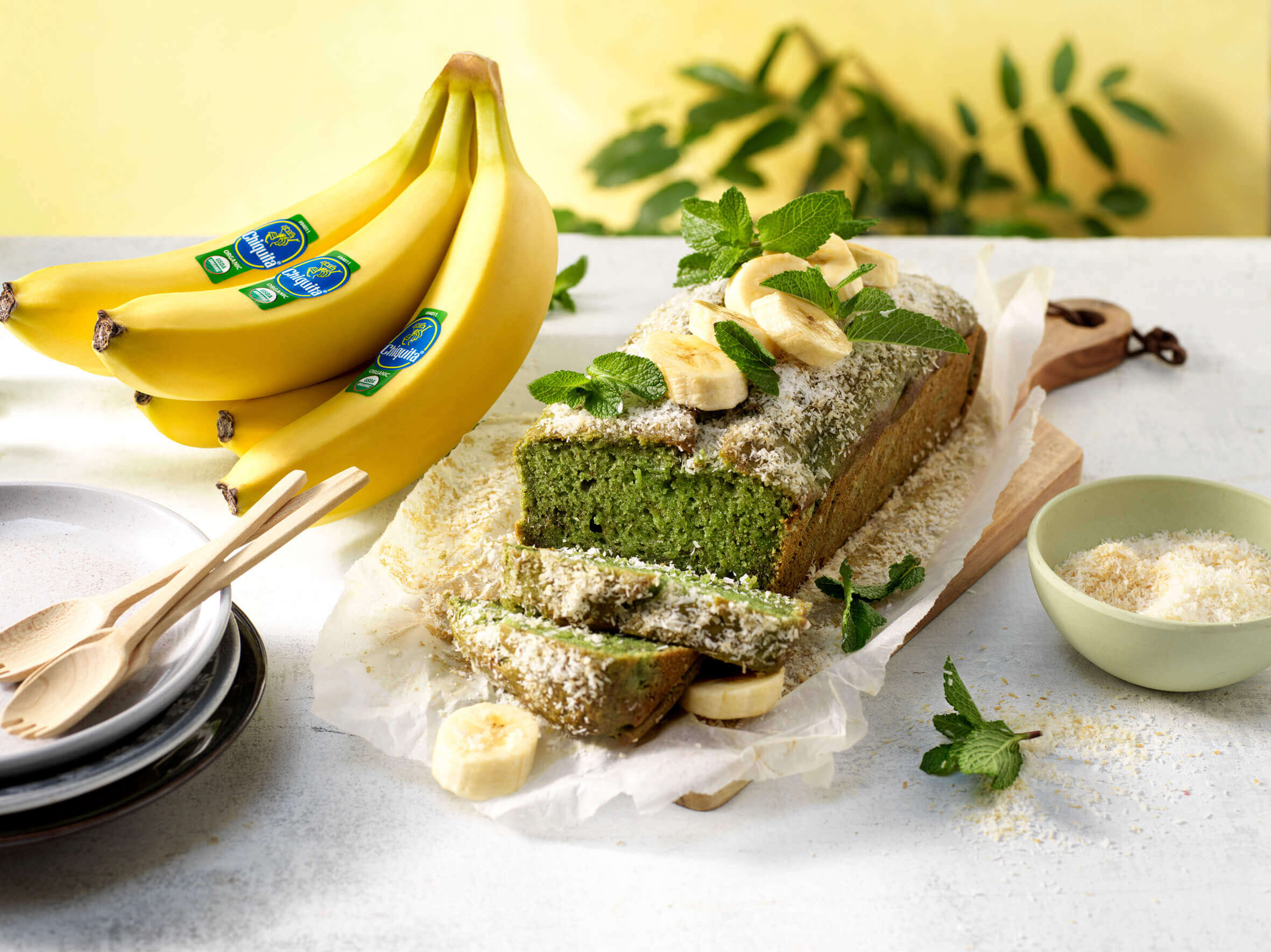 This recipe is the perfect way to use up any overripe Chiquita bananas – in this recipe, they are blended with coconut milk and oil, maple syrup, almond milk and pandan paste, and this mixture is then added to the dry ingredients – almond and rice flour, buckwheat flour, potato starch, baking powder and coconut palm sugar. This is a quick bake, and when it's done the loaf is brushed with maple syrup and sprinkled with coconut flakes for a sweet, crunchy topping. If you like, add mint and Chiquita banana slices for a really satisfying snack. Pandan is well worth seeking out: it's a gloriously fragrant herb from southeast Asia with a unique taste and aroma, akin to coconut and vanilla with hints of rose and almond.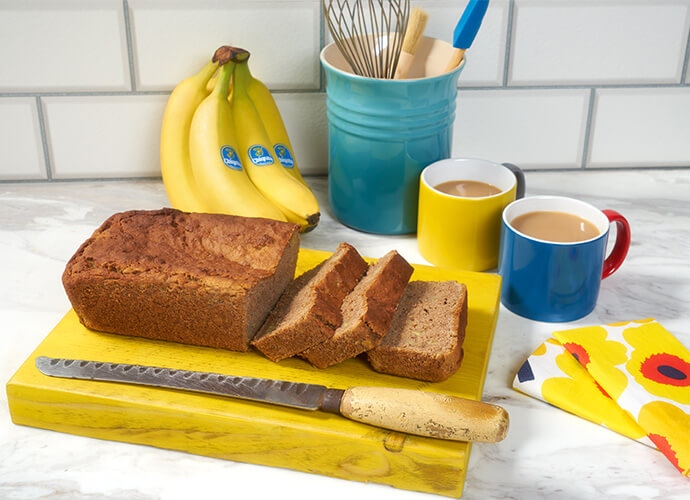 Everybody's favorite puree, applesauce, replaces the oil, shortening or butter usually found in banana loaves in this ingenious recipe, and alongside two very ripe bananas, helps to create a treat that is both super tasty and extra moist. The added flavors of cinnamon, maple syrup, honey and whole-wheat flour mean this recipe offers you the very best in classic banana loaf deliciousness.
Baking bread with Chiquita bananas is easy and fun, and the results are always mouthwateringly tasty, so why not make a loaf as a special treat for Banana Bread Day? Kids love to help with the baking too (as well as eating the results), so don't forget to include them in your celebrations!
To learn more about Chiquita banana recipes, visit https://www.chiquita.com