If there's one thing for sure – banana bread made with delicious Chiquita bananas is one of most satisfying healthy snacks out there! The great thing about banana bread is that there are so many recipes to choose from – from vegan banana bread to gluten free banana bread to easy banana bread – there's something for everyone.
Chiquita's tips for the perfect banana bread every time
Different ingredients can certainly make a difference to the taste, texture and even the look of your banana bread. Have fun experimenting and spice up your best banana bread with other complimentary ingredients like blueberries, walnuts or chocolate chips. There's so many ways to make banana bread fun and different every time!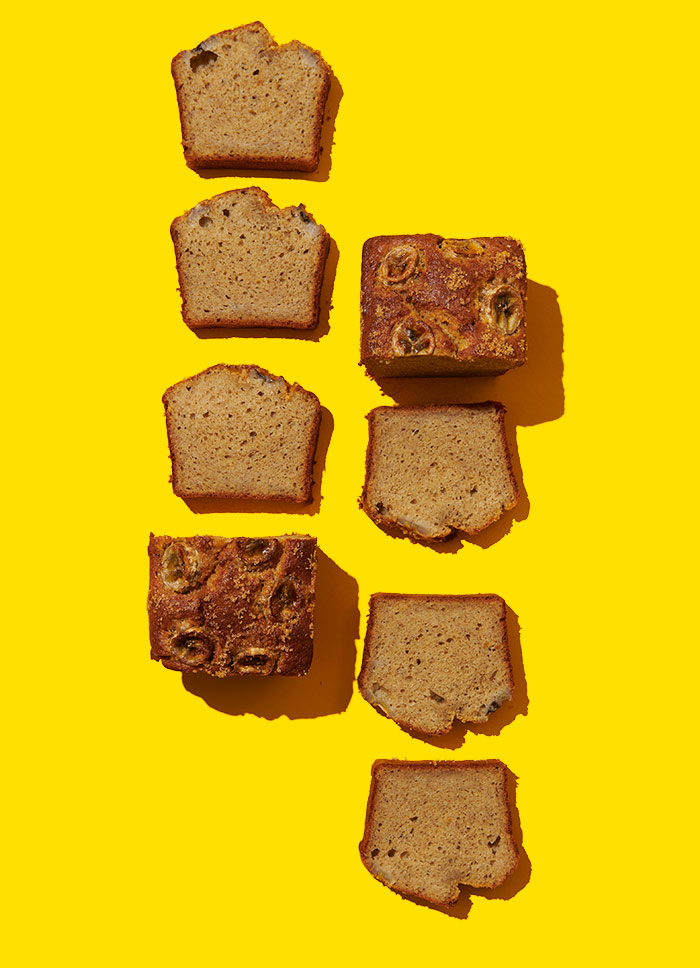 Substituting fats in your banana bread
Banana bread is generally a very versatile and flexible recipe. You can certainly substitute one type of oil or fat for another. For example, if you are lactose intolerant or on a low fat diet, you can substitute butter for vegetable oil – you just won't get that buttery taste and feel. Choosing a substitute oil like sunflower, coconut or olive, may be healthier but might also affect the taste of your banana bread. Here's an interesting guide on the basics of fat substitutions.
What sugar is best for banana bread?
Using different types of sugars or sweeteners can also affect the taste and texture of your banana bread. A soft brown sugar can give a nice caramelly touch, while a white sugar is more traditional. It is also possible to use honey instead of sugar – but you will need to add some extra flour to balance out the moisture.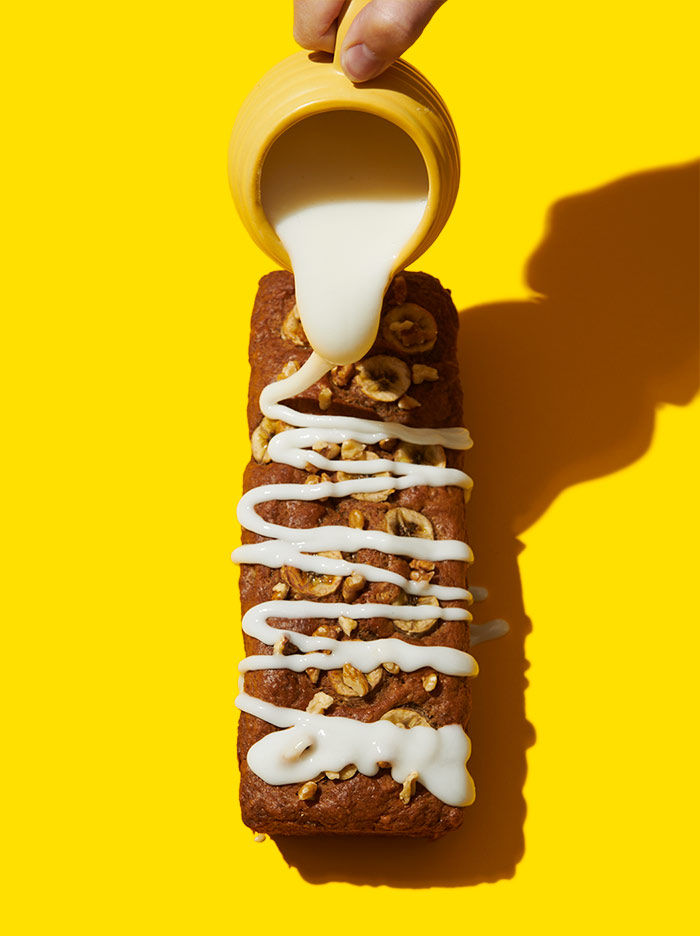 Mix it up with fun extras
Banana bread is so flexible, you can add all kinds of other ingredients like dried fruits or nuts to give it a different personality each time. You can experiment with walnuts, almonds, hazelnuts, raisins, apricots, dates (and even some chocolate chips for our sweet tooth friends) – the possibilities are endless!
Perfect oven temperatures and times
As usual with baking, it's important to follow temperature and baking times accurately. You should always check to see if your recipe is written for a convection (fan) oven or a regular oven – and set the temperature accordingly. When your baking time is up, use a wooden skewer to check the inside of your banana bread.  Pierce the loaf right in the middle with the skewer. If the skewer comes out clean, or with just a few crumbs, then it's ready. Take the banana bread out of the oven and leave it on a wire rack to cool.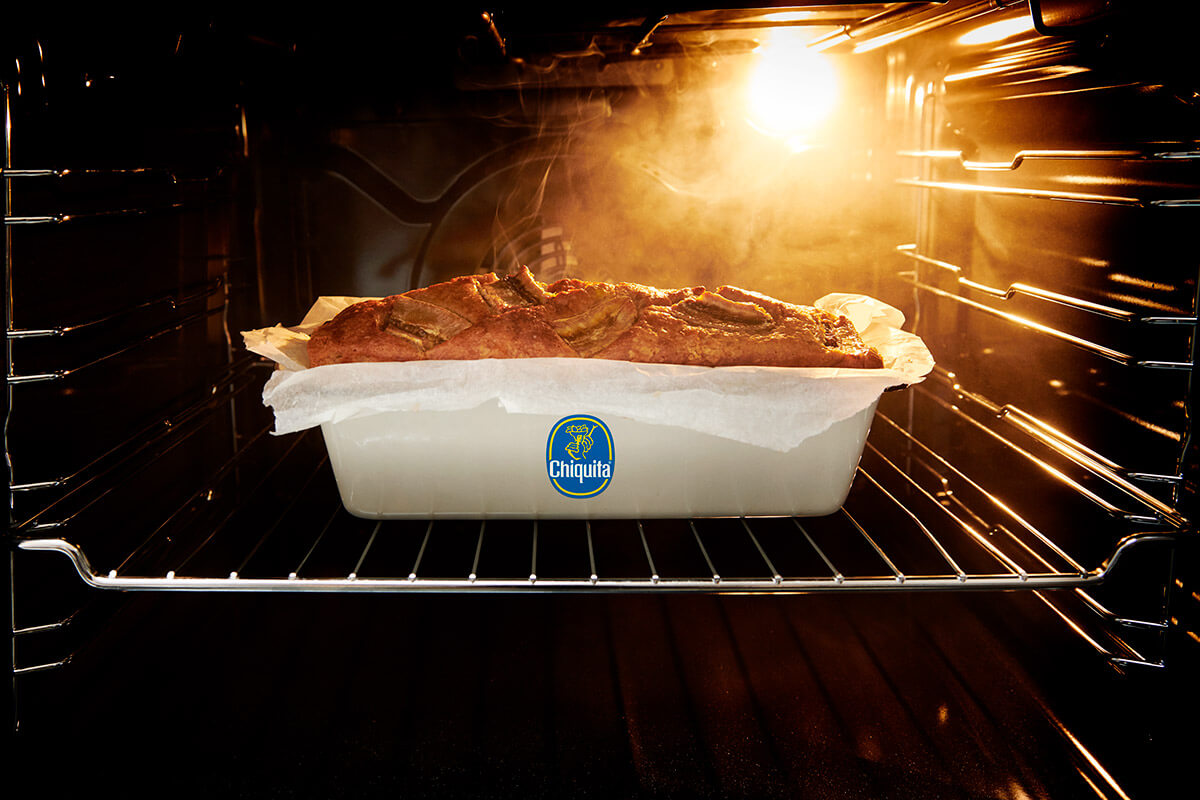 How to store your banana bread
The best way to store leftover banana bread is to wrap it tightly in cling wrap and put it in the fridge. The banana bread should keep for at least a week if it is wrapped well. Banana bread also freezes great – so don't be afraid to bake an extra loaf and store it in the freezer!
This is the ultimate recipe for banana and chocolate lovers and a great way to use those over ripe bananas that have gone a bit spotty!
This is another great recipe for using up those overripe bananas sitting on the kitchen counter. This banana bread oozes autumn vibes with a dash of cinnamon and sprinkling of toasted walnuts.
A delicious mash up of two timeless classics – banana and carrot cake! This recipe comes alive with a dash of orange juice, cinnamon, ground almonds and lashings of mascarpone and cream cheese frosting.
Did someone say vegan banana bread? We're listening! This is a classic banana bread recipe with a good helping of peanut butter but none of that yukky animal stuff – just the way vegans like it.
So there you have it – the Chiquita's Banana Bread Baking Guide! Banana bread is truly a timeless classic – you simply can't go wrong. Now go out and fill that shopping cart with Chiquita bananas and check out more of our fun and interesting  banana bread recipes right here: Chiquita Banana Bread Recipes