Chiquita goes bananas over precious family moments
It's the time of year when family memories are made and new games are played. The festive season is the ideal time to gather together with the family, and what could be better than to bond over a fun family game and some tasty Chiquita bananas?
The sweet, creamy taste of a Chiquita banana can be enjoyed by every family member, from the youngest to the oldest, and bananas are easy to peel while you play that favorite board game. A banana is also the perfect, simple and healthy pleasure after all the rich food, and best of all there's no prep involved!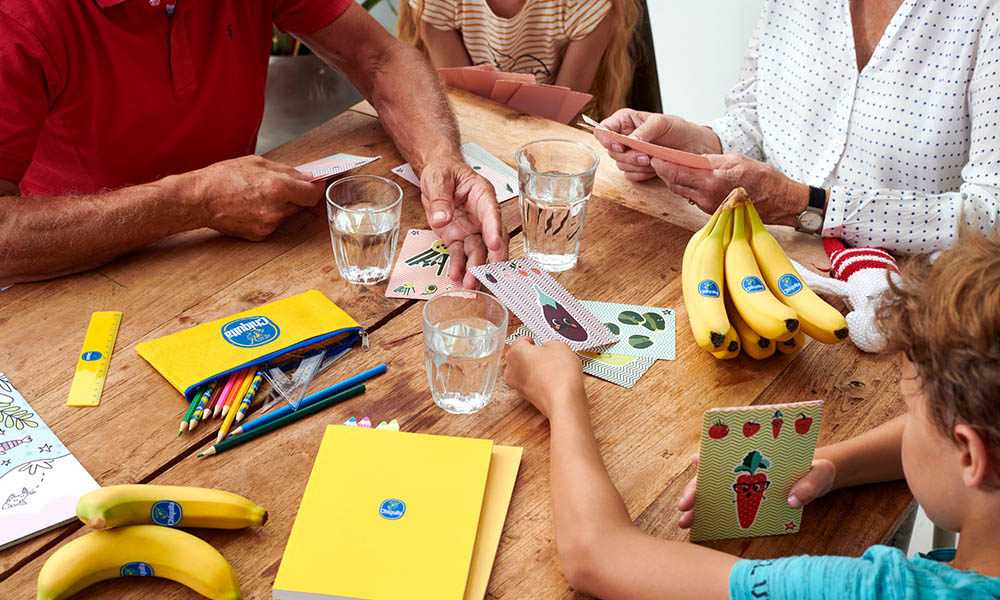 Chiquita bananas are low in calories and packed with vitamins, minerals and soluble fibre, to provide a really wide range of health benefits for the heart, digestion, energy and more. They contain a generous helping of potassium, yet are low in salt, making them ideal for anyone with high blood pressure. Bananas are also great natural antacids, for anyone who has heartburn after a large dinner!
There are also dozens of fantastic, easy to make banana recipes that you can delve into if the family is craving a special dessert or a quick, energy-boosting snack. Here are just a few you can try.
Homemade Chiquita banana and blueberry pancakes
These wonderful, fluffy pancakes are the perfect way to start the day or for an easy snack amidst the family fun. Just blend an overripe Chiquita banana with two eggs, add baking powder and cinnamon and mix to complete the batter. When the pancakes are made, chop up another banana for the filling, add tangy blueberries and drizzle sweet maple syrup over the top for a blissful start to the day.
Chiquita banana and blueberry peanut butter and jelly sandwich
Peanut butter and banana go together like turkey and stuffing, so this quick-to-make sandwich is a tasty twist on the classic peanut butter and jelly version. Just spread peanut butter on slices of bread, add strawberry jelly and then finish with pieces of chopped banana and blueberries – with this color scheme, you can even create a design of the national flag!
Another great recipe, this involves blending an overripe banana with eggs, milk, and caster sugar for the waffle mix, added to flour, baking powder and salt. This mix makes wonderful light waffles that can be topped with a chopped banana and blueberries or red fruits, topped with whipped cream for added luxury.
A banana milkshake is also said to be a great way to cure the aftermath of indulging in all that festive cheer – simply add milk and sweeten with honey to calm your stomach, rehydrate, and restore your blood sugar levels.
So, for perfect family moments this holiday, add Chiquita bananas to your shopping list and bring on the fun! A banana is the perfect partner for those holiday games and a natural, healthy addition to your special times together.