For the third year in a row, Chiquita's October Pink Sticker campaign has helped to provide dedicated support for the global initiative to raise awareness of the need for early breast cancer detection.
The brand's iconic Blue Sticker turned pink for Breast Cancer Awareness month to match the international symbol for this important campaign.
As part of the campaign, Chiquita provided tips on its website about healthy lifestyle choices and a healthy diet, which are key in preventing cancer. A range of healthy Pink recipes are also available, supported by American Cancer Society (ACS) nutritionists and featuring delicious Chiquita bananas. Bananas are an important part of a well-balanced diet as they contain fiber, vitamins and important antioxidants.
The recipes are aligned with ACS nutrition guidelines, which recommend a diet that emphasizes fruits and vegetables, whole grains and lean proteins, limiting red and processed meat to help reduce cancer risk. They include the super-healthy Budwig cream with Chiquita banana, the awesome Chiquita banana shrimp stir fry, a healthy option that is ready in just 15 minutes, and the Quinoa breakfast bowl, a great alternative to the usual breakfast routine.
Key Chiquita influencers and ambassadors also highlighted the #PinkOctober message online through Instagram, engaging with the vital message of increasing breast cancer awareness. For example, @all.thats.pretty highlighted Chiquita bananas' unique benefits and passionate commitment, urging people to visit the company page for great banana recipes and inspiration on how to include more bananas in the family diet.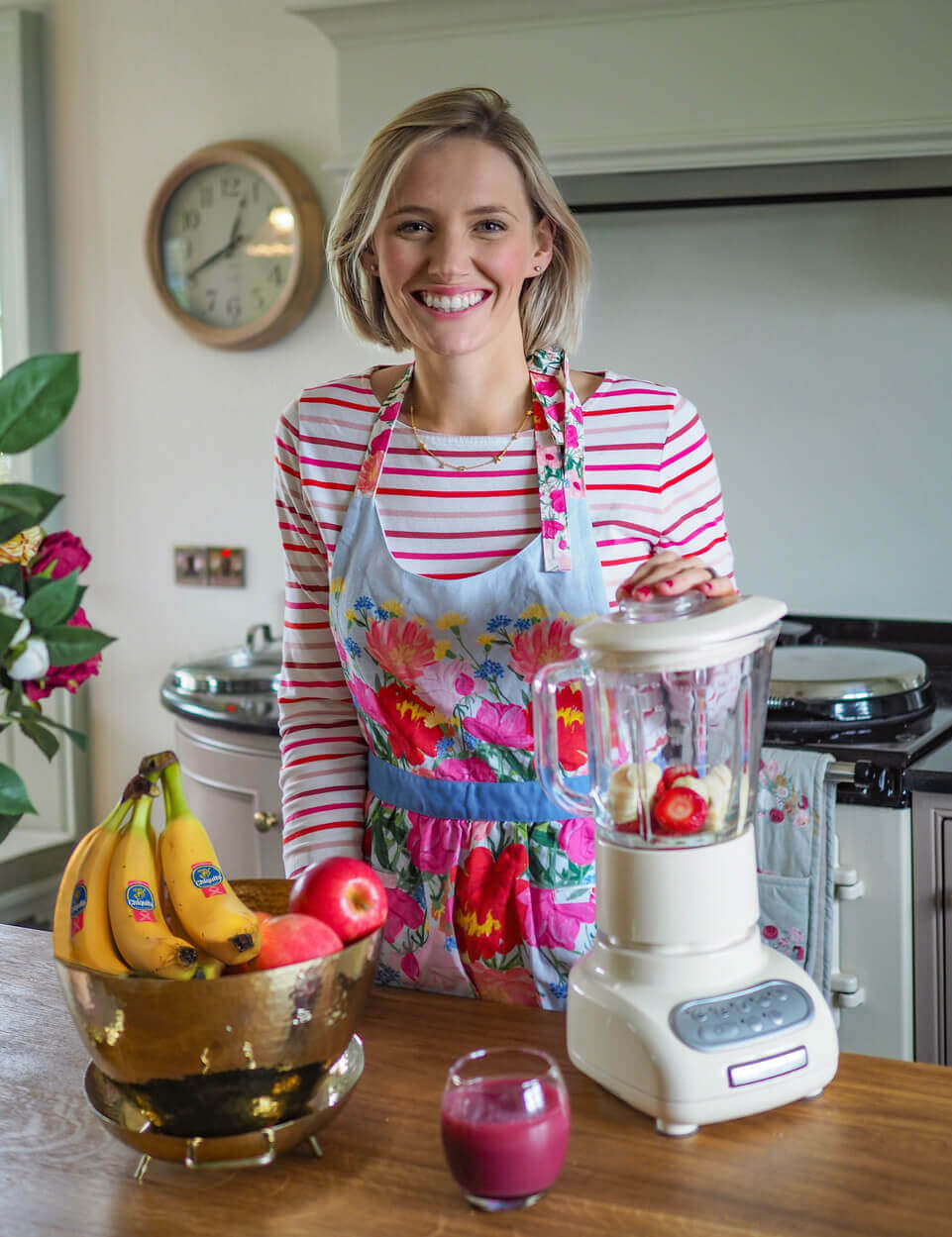 Other much-valued contributions included further mouthwatering recipes, including a fabulous chocolate coffee bundt cake recipe, which @samanthahadadi made with pink frosting to support #PinkOctober, @maureenpowel's gorgeous superfood smoothie, and @oneslicemore's delicious pink smoothie bowls, made with Chiquita bananas and two vegetables.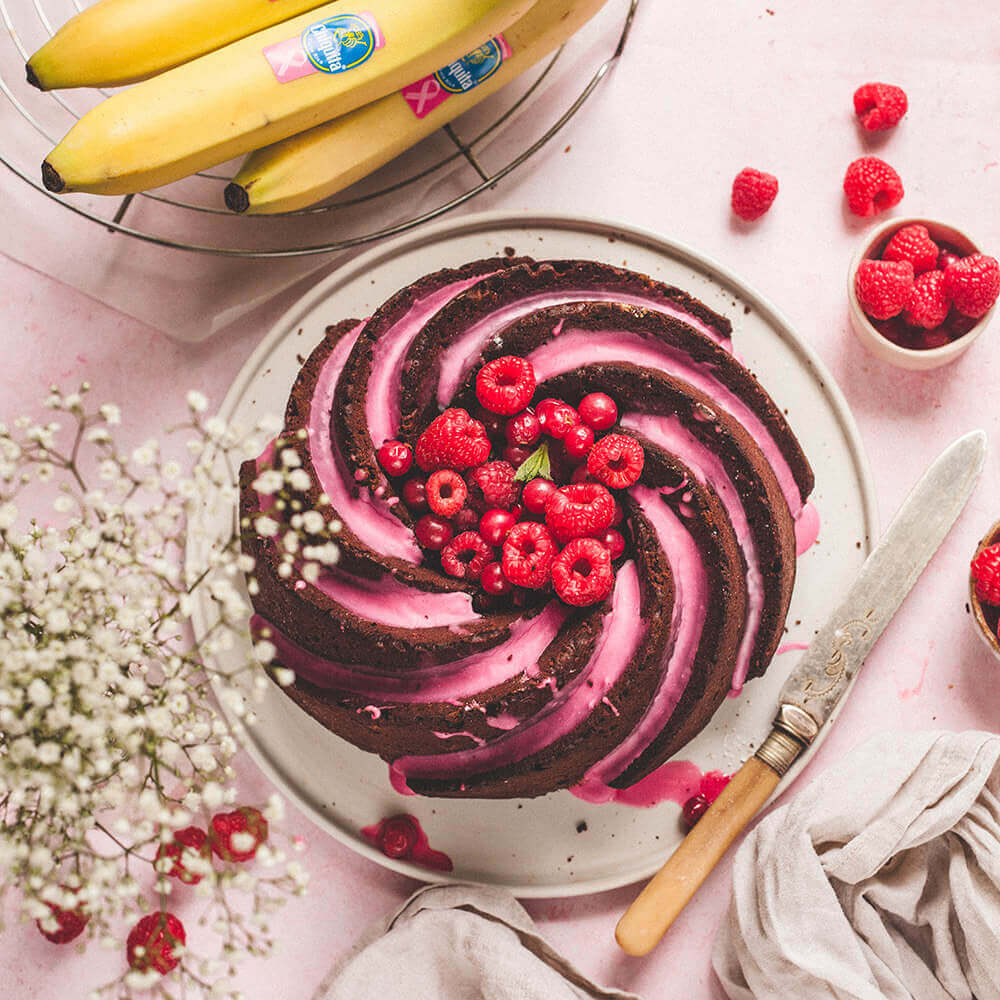 The American Cancer Society thanked Chiquita for its efforts, which went towards helping to provide breast cancer patients with services such as free rides to chemo, free places to stay near treatment, and 24/7 support from its cancer helpline.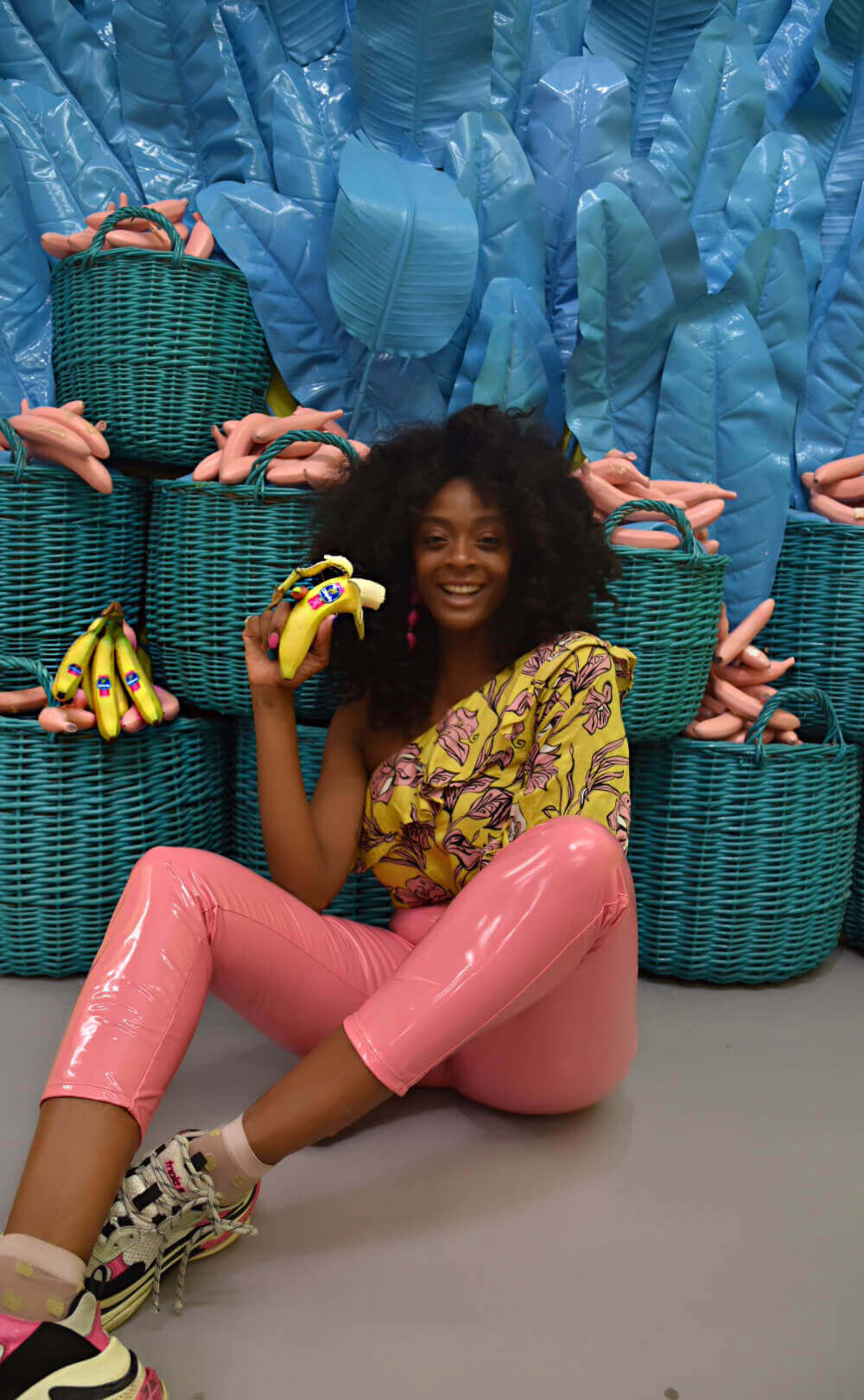 The October breast cancer awareness drive is helping to ensure that women around the world are aware of the need to check their breasts to help increase early detection. We are making progress together in tackling the condition – breast cancer rates are down 40% in the US since 1989, meaning that 348,800 lives have been saved. The American Cancer Society has invested over $64.3 million in breast cancer research and has provided:
• over 477,000 free nights of lodging to cancer patients and caregivers
• nearly 480,000 free rides to treatment
• guidance through treatment for 34,000 patients via their patient navigators
• over 5,400 on-on-one support services to breast cancer patients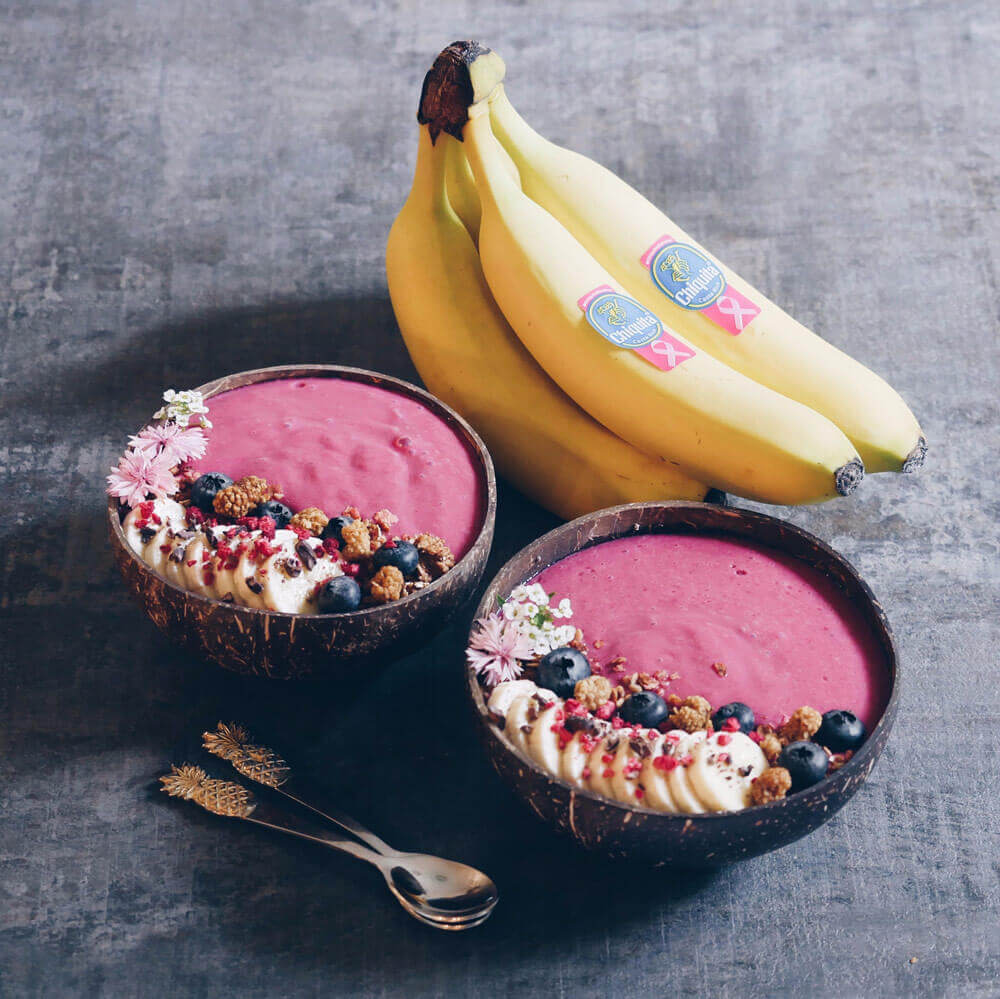 ACS offers vital help to patients, survivors and caregivers – over 118 million people have visited the cancer.org website, which features the latest information on virtually every related topic, and its helpline has handled over 1.42 million calls. The ACS CHANGE programme has undertaken 3.2 million outreach and education interventions, and some 34,000 wigs have been provided to patients, saving them around $2.2 million.
We believe that it's important to spread the message that a healthy diet is a key element in preventing cancer: fruit and vegetables, including our tasty bananas, are a vital part of the ongoing effort to make this condition a thing of the past.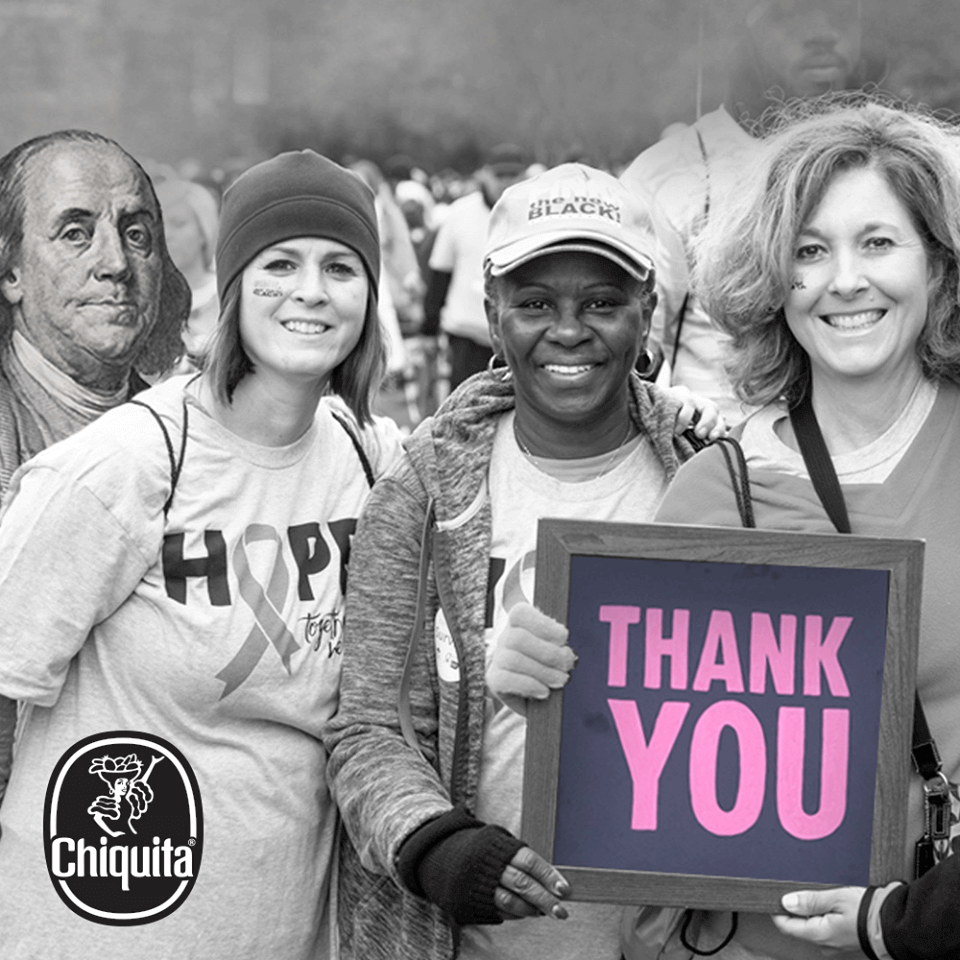 To learn more or get help, visit www.cancer.org/fightbreastcancer or call the live 24/7 helpline on 1-800-227-2345. Chiquita continues to help support this important cause and raise awareness, through the Pink Stickers on our bananas, as well as our wider support for awareness raising during October, and year-round collaboration.