7 ways to make a weekend feel like a fun family vacation
7 ways to make a weekend feel like a fun family vacation
If weekdays are for non-stop work, school, playdates and carpools, long weekends are for non-stop fun. Of course, after such a hectic week, who has time for planning ahead? Here are some fun spontaneous ideas for activities and outings that grownups and kids will love. The best of all: For most of these, you won't need any new materials. Just an imaginative mind—and maybe a few bananas.

Host a cooking or baking competition
Think you're the top chef in your home? It's time to prove your prowess! Divide into teams or go head to head in this DIY cooking/baking challenge. Who can create the best dish in 30 minutes or less, using our favorite all-rounder: Chiquita bananas? There are plenty of options for the versatile banana—like the Chiquita banana tahini truffles or the 3-ingredient Chiquita banana pancakes —so flip through the recipes on Chiquita.com and go bananas!
Build an obstacle course
Look around the house and yard and use your playful mind to assemble an obstacle course that will get your heart pumping. Transform a board and a couple of crates into a balance beam, lay a ladder flat and hopscotch through, place some cones out for sprints and then cool off in the inflatable pool (or is it a mud pit?). When you're done, relax and recover with a mini Chiquita banana and coconut cream tropical smoothie
Open up a banana stand
You've heard of lemonade stands. Why not offer up a different yellow fruit for a change? Spend the morning helping the kids make these Chiquita banana nut muffins before they while away the afternoon selling them. It's a great way to spend quality time together, and you may even meet some new neighbors—and share some banana recipes—at the sale.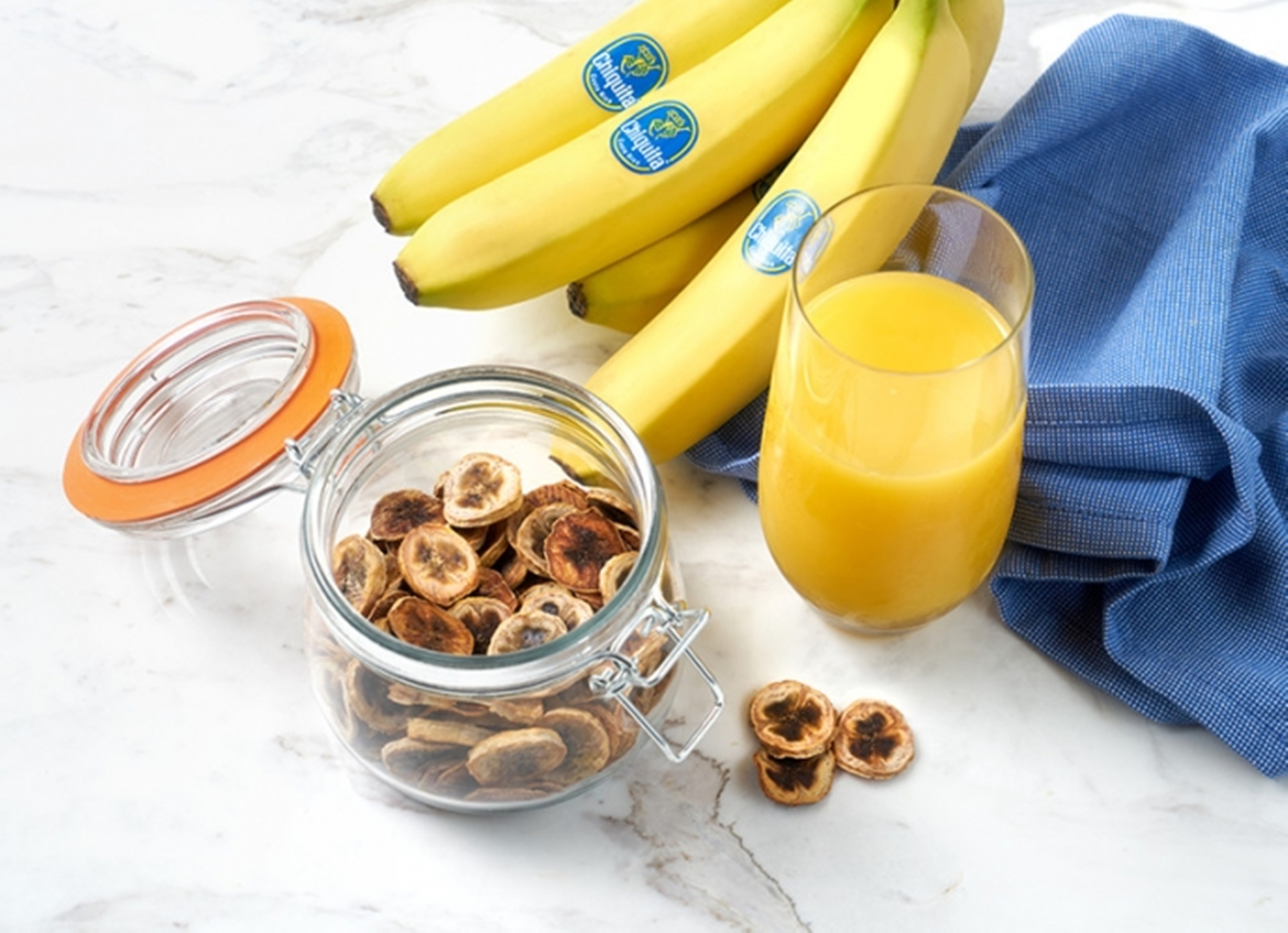 Organize a treasure hunt
You can keep the crew busy for hours with a treasure hunt! Choose a theme and then hide the "treasure" (an array of fun objects, prizes and coins) around the house or yard. Come up with some fun trivia and clues that will guide the kids to the treasure, and get started! Hand out bags of homemade Chiquita banana chips for snacking—and brain power—during the game.
Get crafty
Break out the loom, the knitting needles, a coloring book, or whatever your crafting pleasure, and make a day of it. Looking for something new? Try your hand at banana art. Yes, there really are banana artists out there. But there's no single way to create banana art. Just grab a bunch and get going. Draw on the peels, carve the fruit, pose for photos with a banana smile—see who can be the most creative!
 

Is it a bird? Is it a plane? No it's Tuesday! #random #tuesday #fruitdoodle

A post shared by Stephan Brusche (@isteef) on
Use your imagination
Your kids are pros when it comes to playing. Try joining in! Put your imagination to work, and watch, as before your very eyes an old housecoat is transformed into an elegant ball gown, a Chiquita banana doubles as a telephone and a bicycle morphs into a sports car. It can happen with just a little bit of creativity and day dreaming.  
Plant a garden
Encourage the kids to get dirty and try your hand at growing your own food. Anyone can plant a garden, whether you have an expansive backyard or just enough room to plop a container. If you're a beginner, try your hand at growing herbs, such as basil and thyme. More advanced green thumbs can try fruits such as strawberries. When they're grown, they'll be the perfect accompaniment to healthy chocolate Chiquita banana ice cream.
If you love spending time outside with your family, check out our top tips for the perfect picnic.