In California, a museum celebrates all things bananas
In California, a museum celebrates all things bananas
If you love bananas, you might want to start planning a road trip to Mecca, California. There, more than 20,000 items in varying shades of yellow pay tribute to the beloved fruit. It's called the International Banana Museum, and, perhaps not surprisingly, many of those items bear a familiar name: "Chiquita."
There's no other banana company that offers so many different branded items than Chiquita, says Fred Garbutt, who owns the museum with his wife, Kym. "You've got the Chiquita compass, walkie talkies, keychains, a banana split boat, cutlery, money clips, golf balls, a doll-sized catamaran, a vintage Chiquita metal thermometer, a Chiquita lady wall clock... you name it, Chiquita-made everything!"
Garbutt isn't the first owner of the museum items. He learned of the collection in 2010, when his mother read an article about a man selling his banana collection—previously housed in a banana museum in Hesperia, California—on eBay. Garbutt perused the photos online and started imagining the possibilities.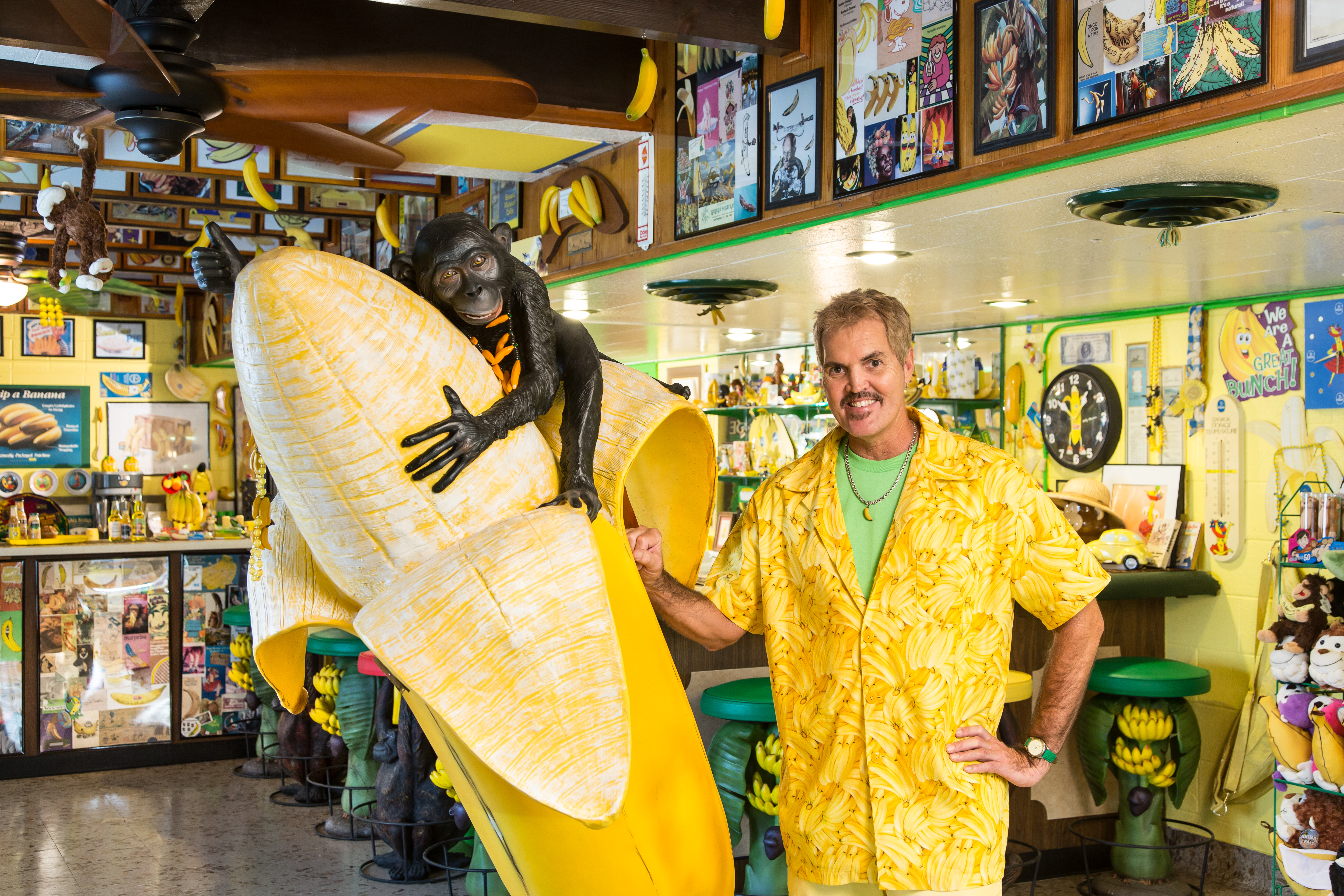 (Fred with his collection—photo by Mark Davidson) 
His family owns a bar and liquor store just off the highway in Mecca, a Southern California town just north of the Salton Sea. He thought a nearby banana museum might just be quirky enough to draw tourists into the other businesses. Plus, he figured it would be a fun project. So he waited for the auction to end that night, reached out to the owner, made an offer, and bought it all.
"If it had been potatoes or strawberries I wouldn't have done it," he says. "To me, bananas immediately say fun. Bananas! It sparks, there's something going on there."  
Today, nearly every part of the museum is packed with just about any kind of banana item you can imagine: banana salt and pepper shakers, banana puzzles, a banana slug sign, banana dolls, banana art, a banana record player, and the list goes on.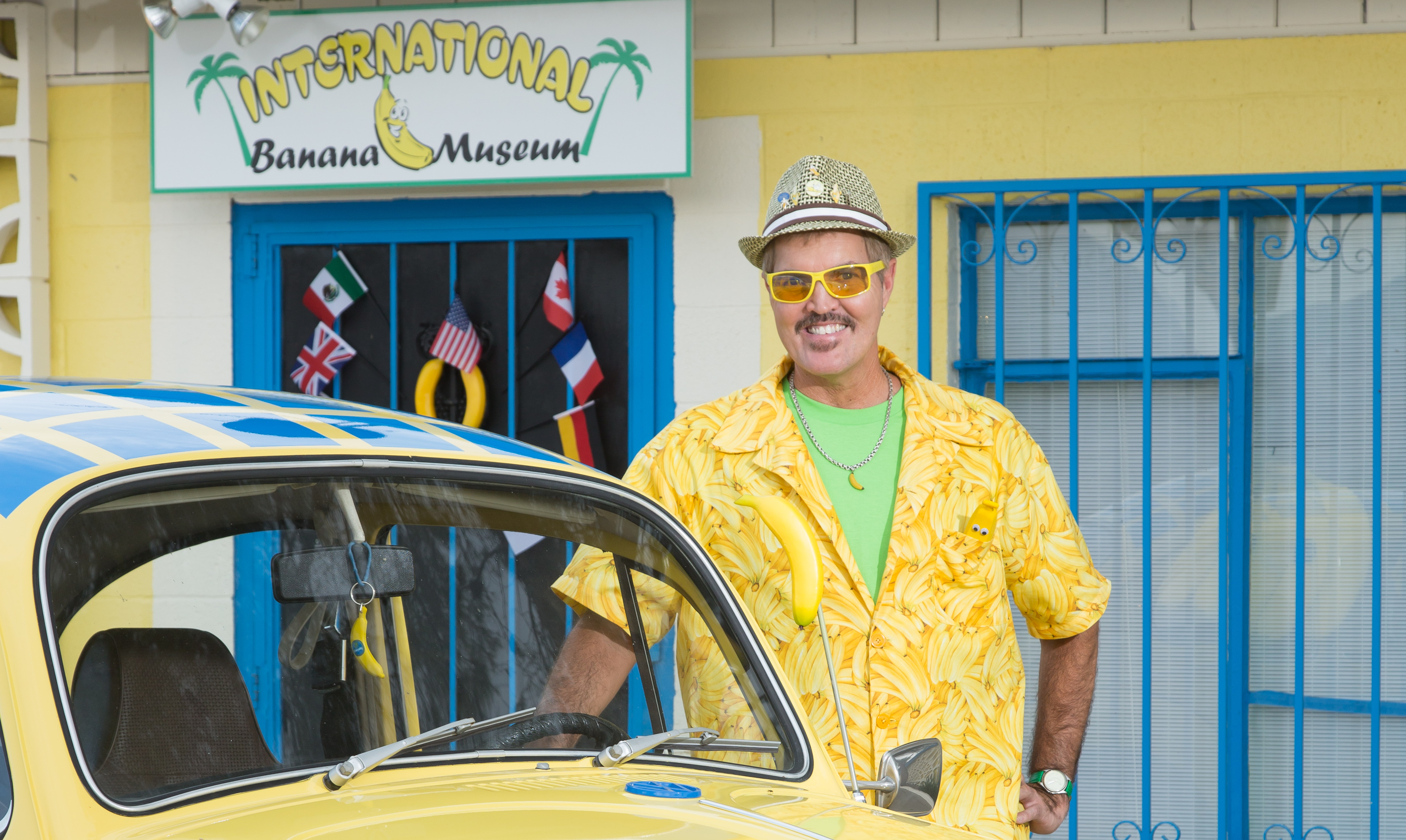 (Fred outside the museum with his yellow car—photo by Mark Davidson) 
It's an "international" museum, says Garbutt, because he has banana items from France, Switzerland, and around the world. And—prepare yourself—apeeling puns are used liberally in and around the museum and on its website.
In addition to the banana relics, the International Banana Museum also sells banana novelties and banana-based treats that Garbutt makes, including chocolate-covered frozen bananas, banana splits, and an incredibly popular banana shake (you can make your own smoothie version!). All of those snacks are made from Garbutt's preferred banana. "I exclusively use Chiquita bananas," he says, "and believe me, I've tried 'em all."
What started as a quirky tourist attraction to pay homage to the banana truly—yes—bore fruit. "More so than I ever thought I would," says Garbutt. "It gets more popular all the time."
If you want to read more about other "go bananas" rarities check out our Chiquita banana mini car article!