Get ready to celebrate National Cake Day – the 26th of November – with us and a range of fantastic cake recipes that include the nation's favorite fruit, the Chiquita banana.
The much-loved dessert is celebrated every year in the US for good reason: cakes are an important part of many events we share with our dearest friends and family: Thanksgiving, birthdays, anniversaries, retirement parties, showers, weddings, and graduations. Indeed, they get eaten for no reason other than how great it is to eat cake!
Where do cakes come from originally? They can be traced all the way back to the Vikings, who used the word 'kaka' to describe a treat made from flour and sweetened with honey. Cakes developed down through the centuries – they were warmly welcomed by the British, who got the idea from the Greeks, and from there they traveled over to the United States where people really ran with the idea.
Pound cakes were the height of fashion in the early 18th century, but by the 19th century, strawberry shortcake was all the rage, with the light and fluffy American version improving on a 15th-century European original.
Other firm favorites have included carrot cake, bundt cake, Red Velvet cake and Angel Food cake. The nation also loves a huge range of delicious sponge cakes, as well as many types of beautifully moist and tasty banana cake.
The best thing about bananas, of course, is that they are super healthy as well as delicious! Bananas contain a generous helping of potassium, which is good for heart health, as well as other important vitamins and minerals, and rich in fiber to provide slow-release energy. Below, you'll find some great Chiquita banana cake recipes to celebrate this special day.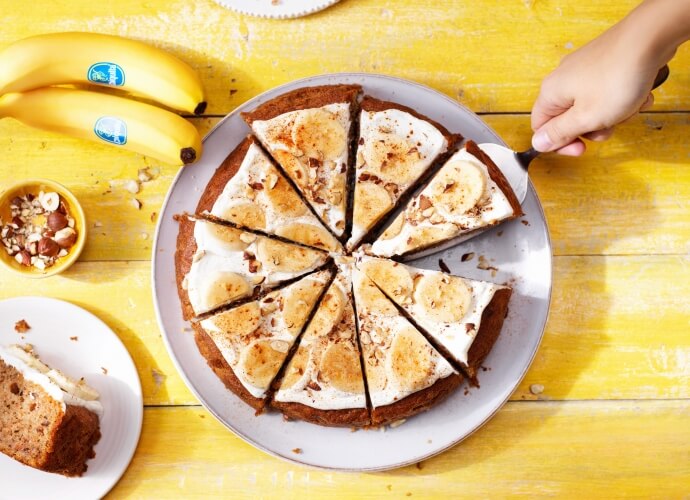 What could be better on the national cake day than a carrot cake with a healthy twist? This great banana snacking cake features grated carrot and chopped banana as well as warming spices, walnuts, hazelnuts, and a frosting of delicious Greek yogurt and honey for great texture and flavor.
Easy cheesecake with Chiquita banana, passion fruit and mint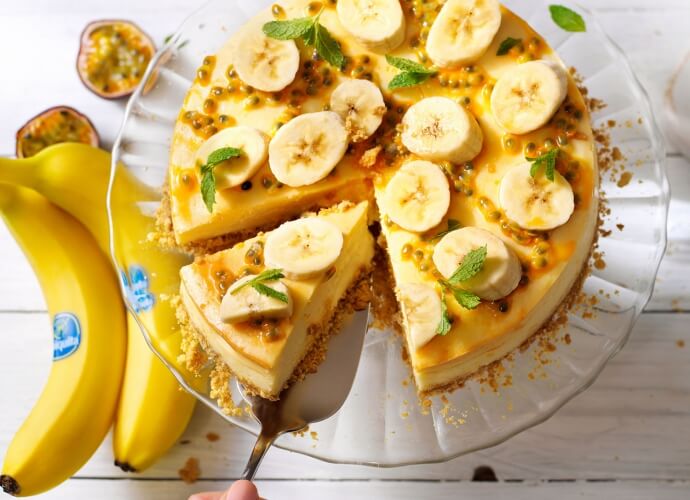 This recipe is as simple as it promises and truly delicious, using crumbed Graham crackers mixed with melted butter as the base and a mixture of cream cheese, sugar, flour, sour cream and eggs as the cheesecake batter. This baked cheesecake's pan sits in a water bath in the oven to cook – when it's done, passion fruit, sliced Chiquita banana and a mint garnish make a mouth-watering topping.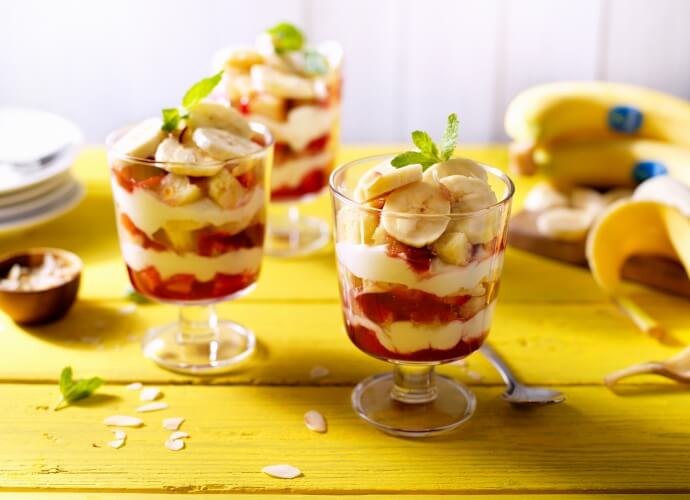 This divine recipe uses alternate layers of cubed Angel Food cake, layers of sliced strawberries and Chiquita bananas, and a vanilla yogurt/honey mixture with a final topping of banana to finish.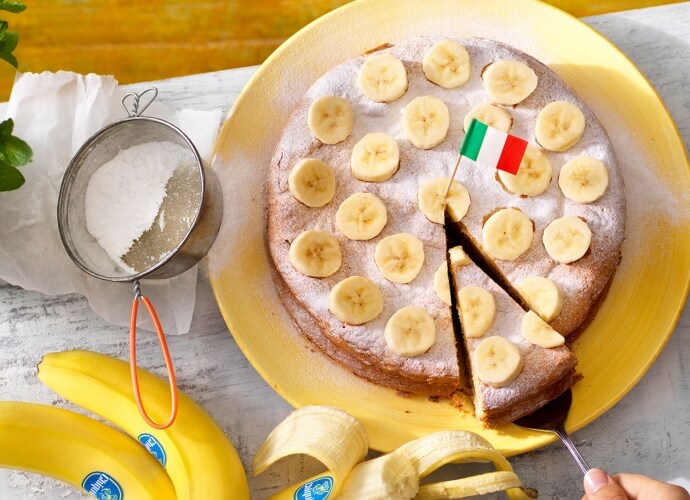 A wonderfully light sponge, the torta paradiso uses four bowls for preparation, but the taste of the cake is really worth the effort! It's a recipe that involves separating the egg yolks, stiffly beating the egg whites, and carefully mixing together the various elements including mashed Chiquita bananas, tangy sea salt and lemon juice and zest.
Chiquita bananas are the perfect ingredient for a delicious and healthy cake, and an ideal way to celebrate National Cake Day. Time to get baking!