Breakfast – it's the best meal of the day, isn't it? Starting your morning the right way is important and getting a boost from healthy breakfast foods will help you to succeed with the rest of your healthy lifestyle. Tasty, high quality Chiquita bananas are a great choice when you're looking for a healthy breakfast to replace the usual boring options – and there are so many fantastic ways to incorporate a banana breakfast! Below, we'll look at some great, healthy breakfast ideas that you can try to start on your banana breakfast journey.
Benefits of a banana breakfast
When you're looking for a healthy breakfast that's low in fat and sugar, bananas are your best friend. Sadly, many of those traditional breakfasts have many hidden sugars and unhealthy fats in them. However, the delicious natural sweetness of a banana can be teamed with all sorts of other healthy breakfast foods to give you a light, tasty boost that will leave you feeling energized rather than wanting to curl up and go back to sleep!
Healthy Breakfast Recipes
While there are plenty of true banana fans who will eat a banana by itself for a healthy breakfast (or a healthy snack), if you're looking for something different – more substantial, but still full of flavor – we have the perfect new recipes on our website. If you're looking for healthy breakfast recipes that maximize taste, these will not disappoint! Don't forget to have a look at our many other recipe ideas, including many breakfast choices – you'll be amazed by how flexible a tasty Chiquita banana can be.
Banana breakfast cookies by Chiquita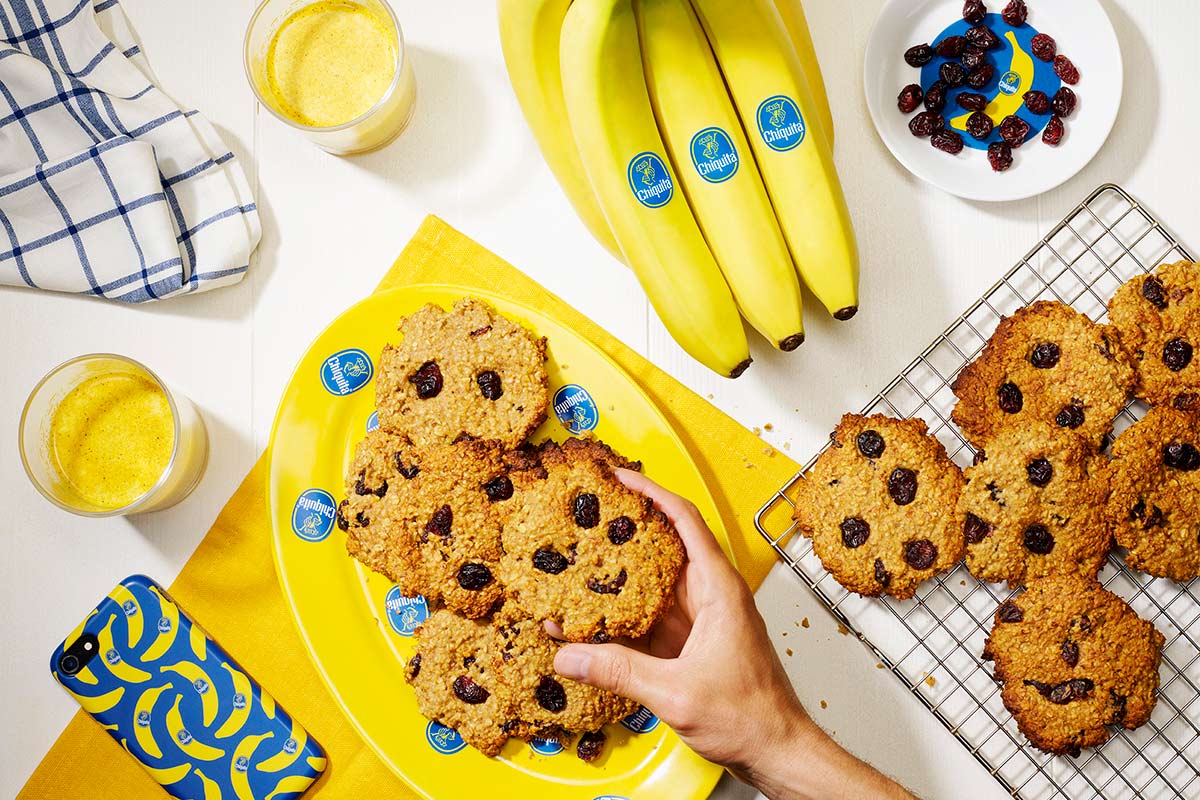 If you're like us, your dream healthy breakfast is a cookie or two – but it's not so easy to find a healthy version! If you're a cookie lover, you'll be delighted to hear that this recipe combines the traditional chewy, yummy cookie we all love with healthy ingredients. This means you can start your day with an indulgent treat that's also very good for you and an easy healthy breakfast win. Great news! Kids are really going to love these and you can always pack some in their lunch boxes.
Breakfast banana smoothie with oats by Chiquita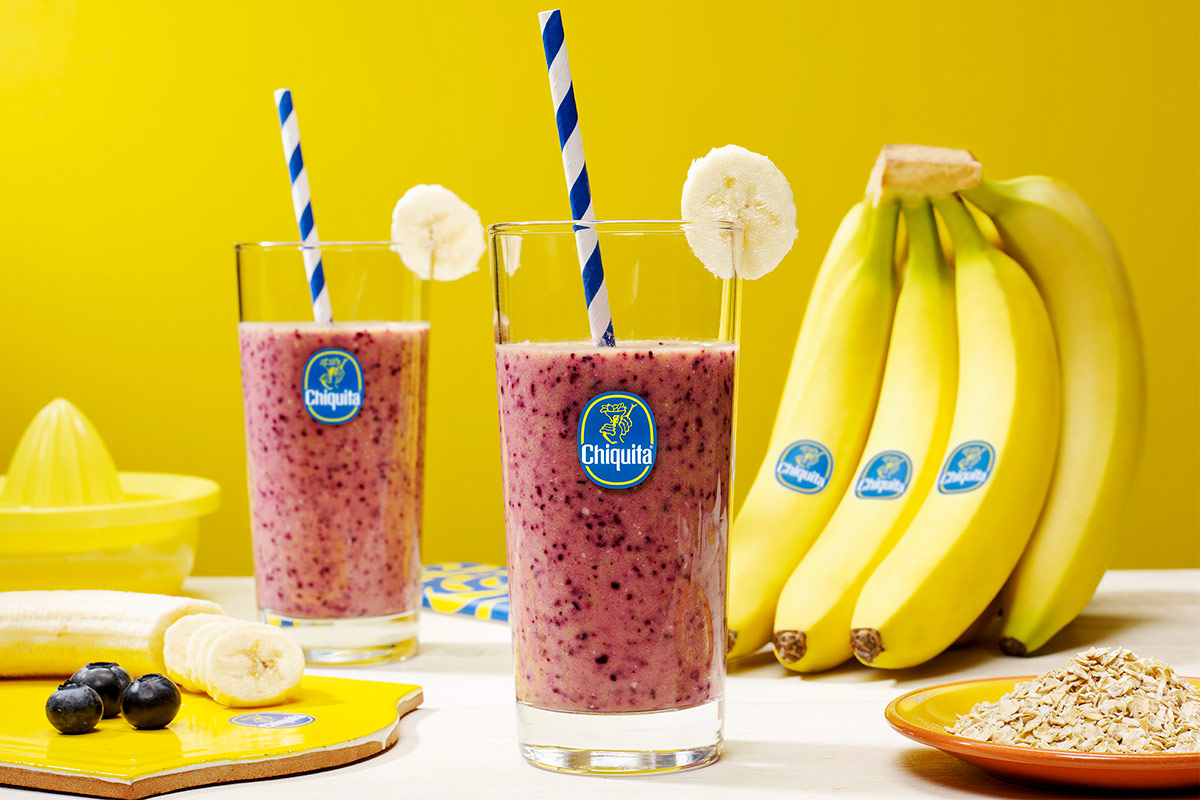 If you're in a hurry, there's nothing nicer than a healthy breakfast smoothie to help you start your day the right way. Chiquita banana smoothies are amazing – velvety and incredibly indulgent – and when you add in oats, you get a luxurious and delicious result with a gorgeous, rich smoothie texture. You'll find it impossible to believe that these healthy smoothies are good for you!
Bananas and health
For a start, bananas are bursting with fiber, vitamins, and minerals as well as taste, which makes them one of the healthiest things you can eat for breakfast. They are one of the best fruit sources of vitamin B6, with a medium banana providing about 25% of your daily needs. Vitamin B6 helps your body to produce red blood cells and metabolize carbs and fats, turning them into energy.
Bananas also contain good levels of potassium, a very important mineral for health, giving you about 10% of your body's daily requirements. Potassium helps maintain healthy blood pressure as well as regulate fluid balance within muscles, preventing contractions.
Bananas are also rich in fiber, particularly when they're a little under-ripe, which helps to keep you feeling full and ensures that the energy boost your favorite fruit provides is released gradually, so you can keep going for longer. Just what you need in a healthy breakfast! Each medium banana only contains about 105 calories, so they're not only delicious, but an easy healthy breakfast if you are on the move.
Bananas also contain decent amounts of other key vitamins and minerals like Vitamin C and magnesium, without containing any salt or fat. The simple natural sugars in a banana are also very different to the highly processed sugars in candy or a chocolate bar, teaming with the fiber in the fruit for that all-important energy boost.
As you can see, Chiquita bananas are the perfect healthy breakfast food – low in calories, high in nutrition, taste and quality, and an ideal partner for all sorts of healthy breakfast ideas. So, next time you're in the store, don't forget to pick up a bunch of Chiquita bananas to start your new healthy breakfast journey!