On July 28th, Chiquita helped to bring together leading scientists to address TR4 at the ICPP meeting. Here, scientists from all over the world shared their research into TR4.
The ICPP congress is held every 5 years and is one of the largest international plant pathology meetings. This meeting is crucial in developing new strategies and making progress globally. The meeting is necessary to facilitate exchange and debate about the hard-hitting reality of the banana industry, the TR4 threat.
The meeting provided those attending with the latest status regarding TR4, while highlighting the extreme urgency to find a solution to such environmental problems. Scientists discussed the solutions that have been explored and where these have led to. Most importantly, scientists exchanged ideas to formulate new theories in the hope to stop TR4 once and for all.
Reiterating the urgency, the ICPP congress made it clear to all those who attended that it is essential we build a global coalition for sustainability and sustainable banana production. To do this, we need to involve all stakeholders across the logistic chain and consider every threat.
In the past, due to lack of awareness and understanding, the banana industry did not take action on ensuring the availability of bananas but rather contributed to the dissemination of the diseases. In our globally connected world, it proved quite easy for this disease to reach almost every corner of the world.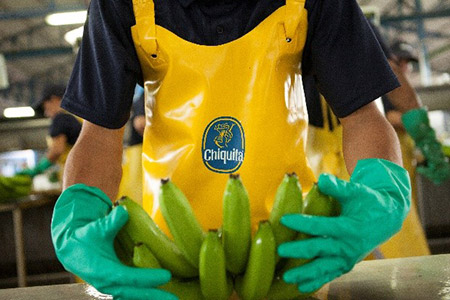 Leading the battle against the banana disease
With the environment at the forefront of Chiquita's sustainability mission, we made the call to be actively involved in the process to find a solution for banana diseases and aims to influence other stakeholders to make a change, too. We are proud to say that we have changed our vision, to a new, relevant and necessary, towards a continued and diversified banana production with a focus on the consumer.
Unfortunately, to this day, little is understood about the epidemiology. However, uniting forces, progress can be made towards sustainability and sustainable banana cultivation. Chiquita is becoming the leading force in the industry, striving for collaboration, expansion, innovation, and rejuvenation from the entire banana industry to fight against TR4.
By continuously putting it on the agenda, we take our responsibility to protect the environment and promote sustainability seriously, and we always strive to realistically call for action.