People around the world love our bananas and know that our iconic Blue Sticker is the hallmark of fantastic taste and top quality. But behind the Blue Sticker is a very large team of amazing employees dedicated to ensuring Chiquita bananas reach every store in perfect condition and at the ideal time. Because they are so important to us, we do our utmost to ensure that our people have a safe and inclusive work environment in our farms. Below, we'll look at some of our main initiatives to keep our workers healthy, happy and safe.
Gender equality and empowering women
Banana plantations are not only remote, but traditionally male-dominated, and it is a very physical line of work. This means women can be vulnerable to violence, discrimination, and intimidation. To combat this, Chiquita has embraced the vital challenge of promoting women's rights and empowerment.
We've developed guidelines, codes of conduct, and tools to help ensure that incidents are eliminated, as far as possible, and that any such acts are shown zero tolerance.
One of our main means of achieving gender equality and women's empowerment is an IUF-COLSIBA-Chiquita agreement that's unique in the banana industry, which promotes workers' rights and since 2013 has specifically protected women's interests.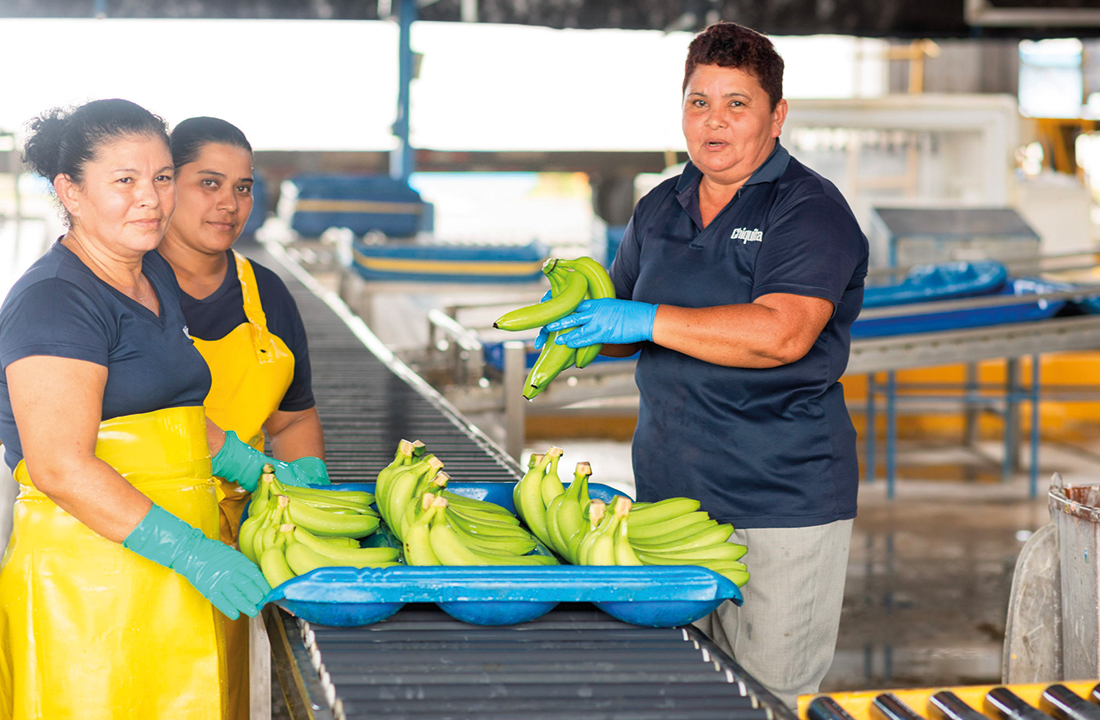 In particular, the agreement aims to increase women's employment opportunities and was the basis for an awareness and information campaign to improve their technical skills, rights, and health and safety. A review committee, which meets regularly, applies and supervises the agreement.
A 2013 annex to the agreement is a 'joint understanding about sexual harassment', a strong extra safeguard that has been included in our Collective Labour Agreement in Panama, Costa Rica, Honduras and, starting last year, also in Guatemala.
We've also enthusiastically tackled the challenge of creating job opportunities and working with women in local communities to encourage them to apply for jobs. One great example is a gender pilot project running  in Panama since 2014, with a local women's committee and Sitraibana, a local union. The initiative provides female role models and has increased female participation in the country from 8% to 13%, as well as improving conditions for women in the workplace. The work also involves educating employees and increasing awareness of sexual harassment and women's rights.
We've also made sure women can talk to women about their rights in their own language and we're tackling the important challenge of changing men's views on women's rights and sexual harassment.
We've discovered that in many situations, women perform similarly to men and even better in some instances. While highly physical tasks tend to remain mainly male dominated, we've found that women have better attendance rates and greater accuracy in greenhouse cultivation. Leaf cutting, banana cleaning, control and application of fertilizers, pest control and planting of anti-erosion ground cover plants are all areas where we have seen a dramatic increase in the number of women workers.
We've been busy analysing gender pay and opportunity gaps throughout our organization, and we now have a plan in place to address them. We can already see the success of our initiatives: currently, 17% of our farm workforce are female, along with 21% of our administrative positions, an increase from 8% of the Panama workforce alone. We will continue to assess our processes to find how we can best promote the role of women throughout the company.
Our efforts have been supported by a 2017 study into child rights by international human rights assessors Article One, who looked at 14 of our farms and praised the 'good and open culture'. They also found women employees consistently reported that they were treated fairly and not subjected to harassment or discrimination, and they highlighted our strong protections for pregnant women in our workforce.
Ending workplace bullying
At Chiquita, we believe that all our employees should feel safe, free from harassment, and have the best possible working conditions. It's a challenge that's particularly close to the hearts of the company owners, who come from a farming background. We want to make sure that our employees are free to express themselves and highlight any inappropriate behavior on our farms.
One key tool, which helps enable women's empowerment and drive down workplace bullying, is our helpline system. Set up for all employees, it is available 24 hours a day, seven days a week, and every day of the year. Using the helpline, workers can anonymously report any complaint of discrimination or harassment.
We actively promote our helpline, with company and worker representatives communicating information about it from farm to farm. This ensures all employees have the chance to raise any issues that affect them in complete safety and anonymity and receive help quickly if needed. We also have a zero-tolerance approach to retaliation against employees who report discrimination or harassment.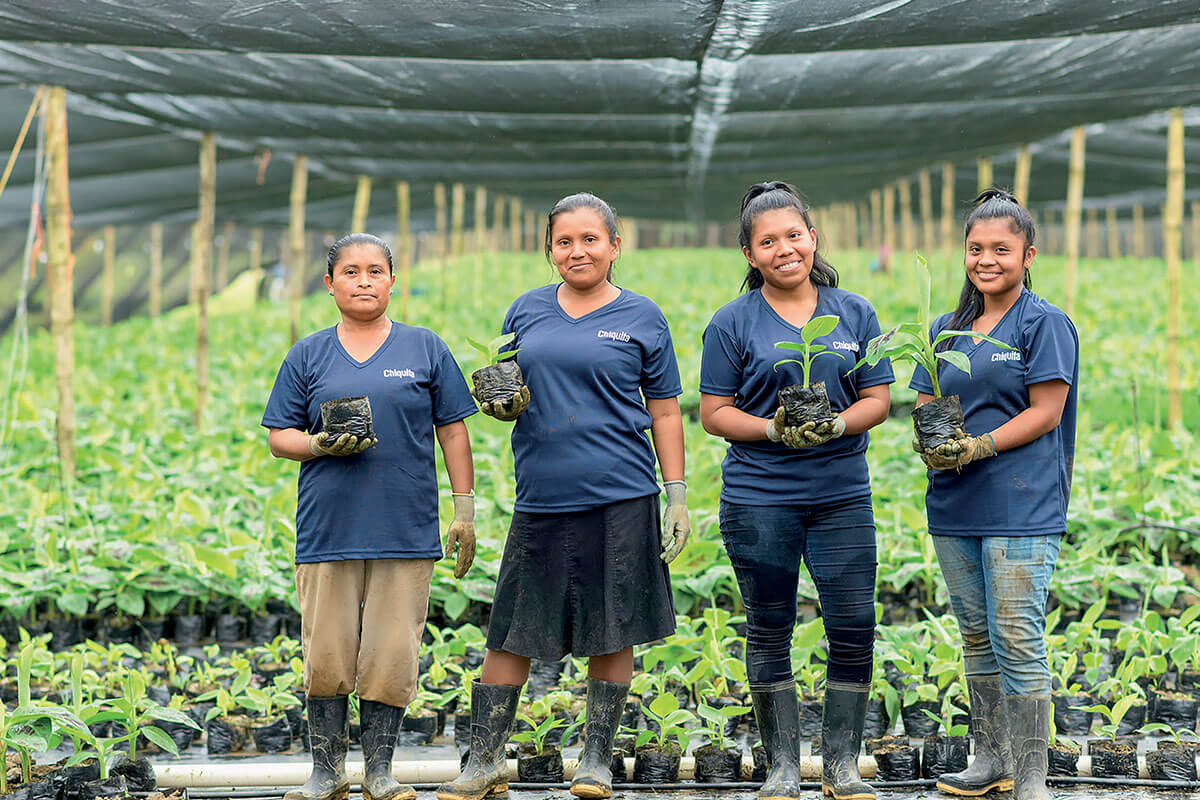 Working together
We've found that when we work with the IUF, COLSIBA and local unions, our efforts have a much stronger impact, and we have also learned that education and awareness are key to changing culture.
At Chiquita, we're very proud of our work to improve both the working conditions and lives of our employees, and we strongly believe that happy employees make happy, delicious, top quality bananas. And that is why you can be sure, when you shop at your local store, that the Blue Sticker proves you've chosen a sustainable, welfare-oriented product that happens to be incredibly yummy!